hi there I love creating free content full of tips for my readers, you. I don't accept paid sponsorships, my opinion is my own, but if you find my recommendations helpful and you end up buying something you like through one of my links, I could earn a commission at no extra cost to you.
Learn more
We often find ourselves working in environments with lots of background noise. It can be caused by refrigerators, air conditioners, ceiling fans, or any other sources.
When working in such an environment, having a noise-canceling microphone isn't just an option, but a priority.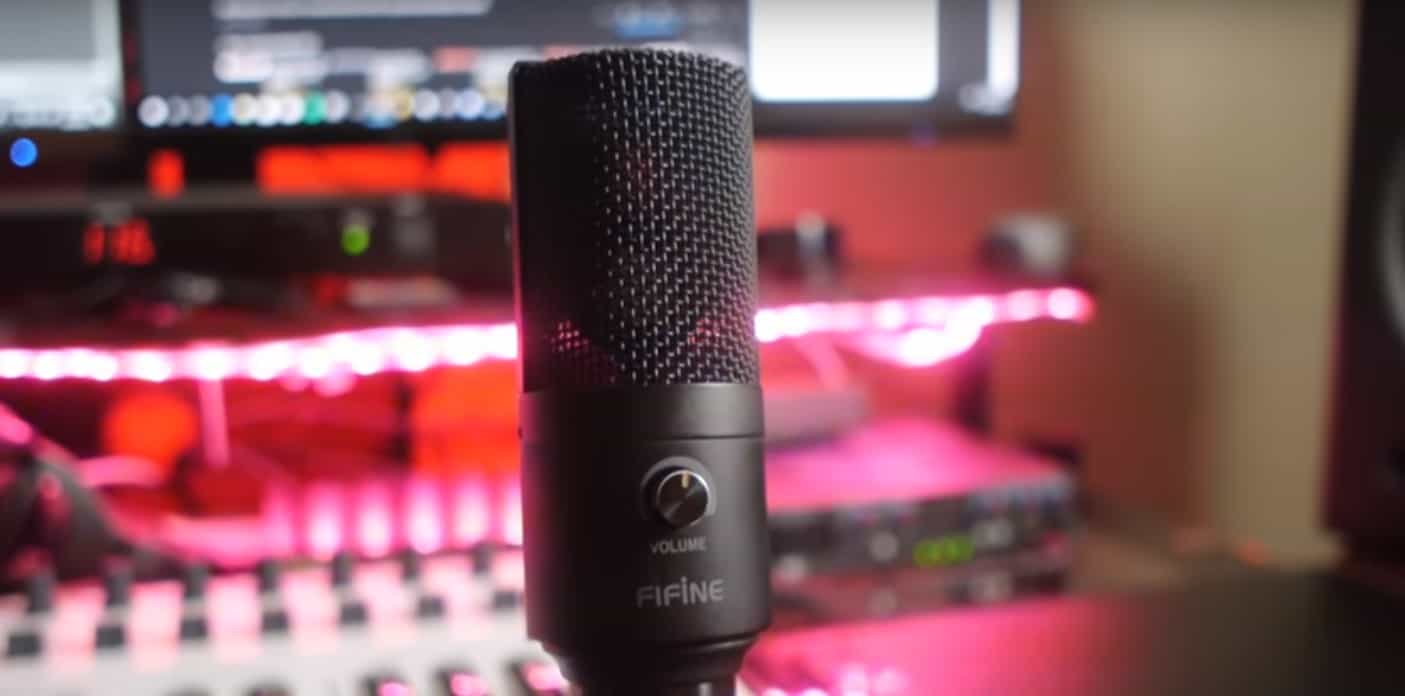 Noise-canceling microphones are excellent, as they provide you with studio-level sounds, filtering out noise. The sound you get is stronger and purer.
These microphones are made in different shapes and forms, with a variety of features.
If you need a wireless headset with one of the best noise-canceling mics, the Plantronics Voyager 5200 is the one to get. It isn't the cheapest, but if you need to make calls in noisy environments a lot, it's more than worth it.
Of course, I've got some different models to look at in a more budget-friendly range. There are also some condenser mics if you're serious about recording and keeping the noise to a minimum.
The list below will help to explain the benefits and help you select the microphone that meets your specific needs.
You can watch each product review video found under its heading. But first, let's look at the top choices real quick.
Reviews of best microphones for a noisy Environment
Best wireless mic for a noisy environment: Plantronics Voyager 5200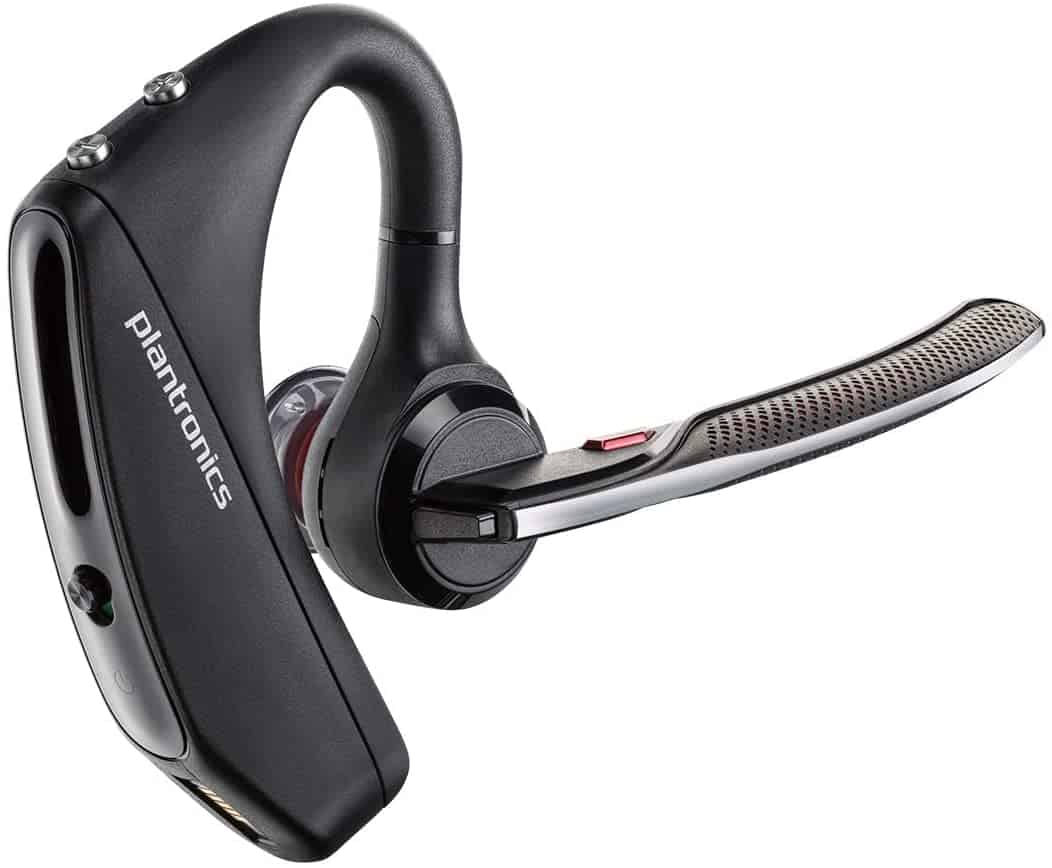 The Plantronics Company is well known for their audio solutions, and this model is certainly no exception.
This microphone features audio that'll allow the listener to focus on what someone's saying and not the unwanted background noise.
Its noise cancellation capabilities work on both the microphone and the headset.
It's designed with Wind Smart Technology, which helps cancel noise in the background to give you an excellent and even tone. The clear tone will continue even when moving from one area to another.
This microphone features 4 mic noise cancellation technology that cancels the background noise electronically, immediately taking care of electromagnetic hums as well.
The microphone is wireless and is Bluetooth enabled, so you can work a distance of 30 meters from your laptop, without carrying it around.
This microphone can also be used with both the laptop and your smartphone.
Here's Peter Von Panda looking at the Voyager:
An added bonus of this excellent microphone is the micro USB charging system that gives you up to 14 hours of power. To achieve this, you can buy the portable power dock, which comes with a charging case.
This microphone works well with caller ID, as you're able to direct your calls either to the headset or the microphone.
Durability is a major feature that you need to evaluate when purchasing a microphone.
This microphone features a P2 nano-coating cover that helps it resist water and sweat. This ensures the microphone will meet your needs for a long time.
Pros
Power dock extends the life of the headset
Wind Smart Technology ensures clear conversations
Nano-coating cover makes it resistant to water and sweat
Cons
It might be too expensive to purchase
Best cheap condenser noise-canceling mic: Fifine metal USB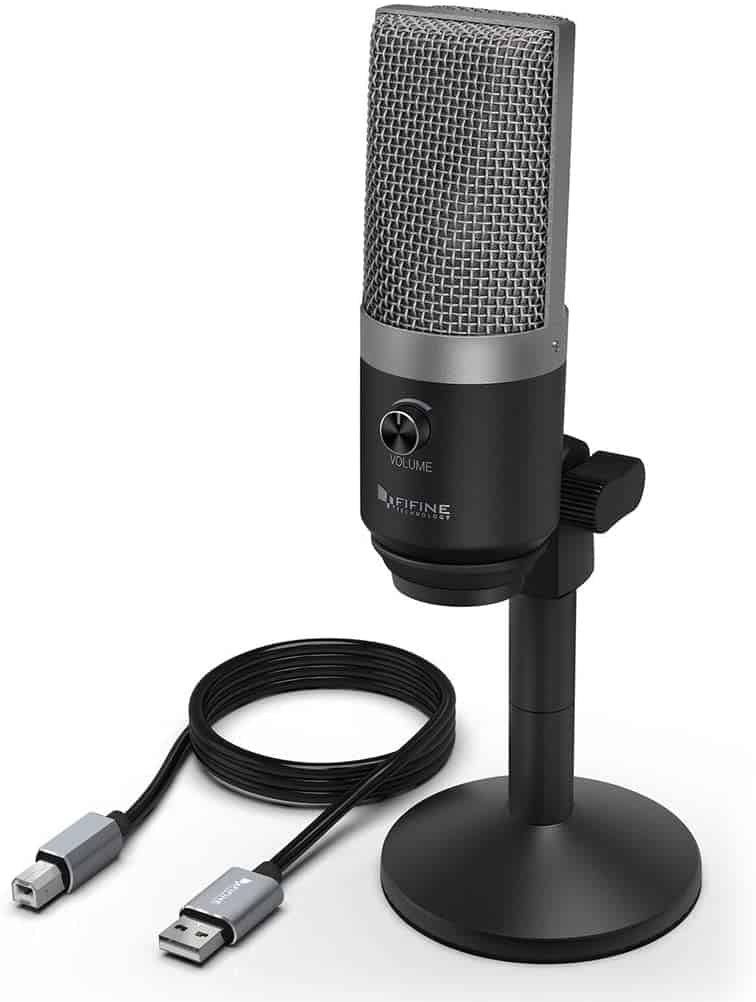 This cardioid microphone includes features that make it one of the best on the market today. Its audio technology sets it apart from the rest of the microphones available.
Otherwise known as a digital microphone, this type of connection lets you hook it up to a computer directly.
Because it's designed to also do digital recordings, the microphone is installed with a cardioid polar pattern in it, which helps to capture audio that's produced just in front of the microphone. This helps to reduce background noise from minor movements or even the laptop fan.
For those who love creating YouTube video recordings or for those who love to sing, this the perfect microphone for you.
Check out this review by Air Bear:
It has a volume control on the microphone that allows you to adjust the volume of the audio pick-up. The microphone saves information so you don't need to figure out how soft or loud you have to sing or speak.
The Fifine metal condenser microphone will provide you with a budget-friendly option, all without losing the clear audio provided by more expensive microphones.
Another plus is this is a plug-and-play type of microphone. There's a metal stand that has an adjustable neck that gives you the luxury of hands-free recording. It's effective for your PC and you can even attach it to your favorite boom arm.
Pros
High-quality audio
Budget-friendly, so it's a great deal
Stand for easy usage
Cons
Best on-ear headset mic: Logitech USB H390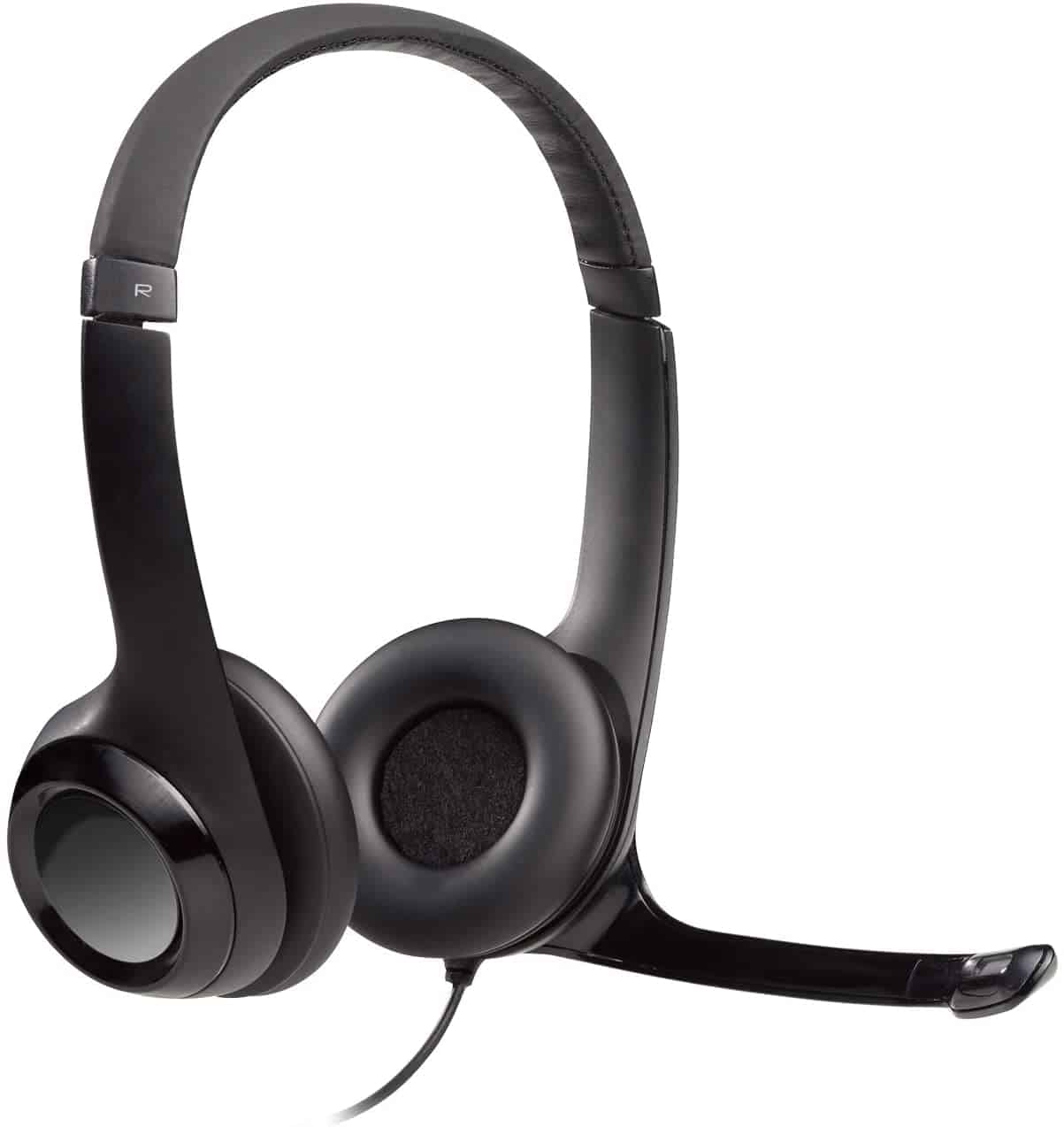 Frequency response: 100 Hz – 10 kHz
Are you an online teacher or do you do voiceovers for a living? This is the best microphone to consider in your work life if you spend a lot of time on the phone too.
The designer made it with earpads that help you to use the microphone for long hours, without any irritation.
Also, the bridge of the microphone is fully adjustable, enabling it to fit a variety of different shaped heads.
When you're evaluating microphones, much of your time will be spent evaluating the use of the microphone.
Let's hear from Podcastage:
This microphone is installed with buttons, which give you the luxury of controlling the amount of audio you input into the microphone.
The speech and voice command is very clear, which means you can talk without fear of interrupting conversations.
This microphone doesn't require software installation for use. It's simply connected by USB, which makes it plug-and-play.
Pros
Padded to increase comfort
Reduces noise to give you clear conversations
Adjustable to fit every head shape and size
Cons
Must be attached to a PC in order to function
Check prices and availability here
Best in-ear headset for a noisy car: Sennheiser Presence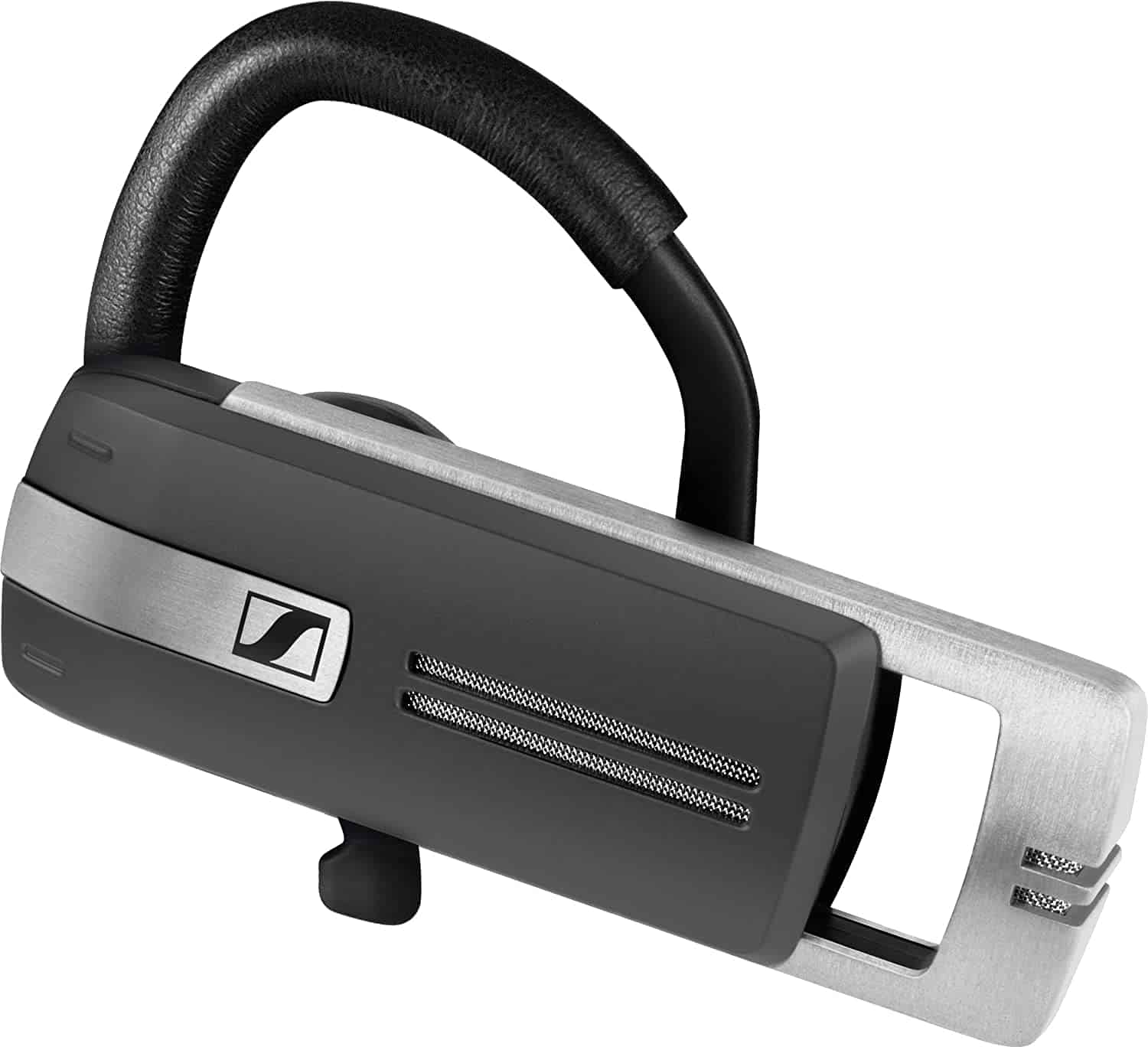 Frequency response: 150 – 6,800 Hz
Business people are required to be on the phone for long calls and many hours, so they need a microphone that'll meet their needs.
This headset was designed with a battery life of up to 10 hours. This will allow the user to work without worrying that the battery will be done before they are.
This headset is designed with a hard case that encloses well-organized cables. It's Bluetooth enabled, which you to use it, even when not installed on your computer.
Most users are pleased with the design and look of this headset. It allows you to move around and still feel confident in the sound quality.
Pros
Long battery life
Excellent audio produced
Wind cut technology makes it suitable for outdoor use
Cons
Best USB microphone for recording: Blue Yeti condenser

Frequency Range: 20 Hz – 20,000 Hz
The Blue Yeti is one of the best microphones on the market due to its clear sound quality. It's available in 7 different colors too!
It features capsule array functions with 3 condenser capsules that help you to record in any situation. And it's a pretty large diaphragm microphone, making it most suitable on your desk when recording.
It gives you clear noise elimination and is plug-and-play, which saves you from troublesome installation.
The tri-capsule array enables you to record your audio in 4 patterns, which makes it great for podcasting AND recording music:
Stereo mode generates a realistic sound image. It's useful, but not the greatest in eliminating noise.
Cardioid mode records sound from the front, making it one of the most suitable directional microphones and perfect for recording music or your voice for a livestream, and nothing else.
Omnidirectional mode picks up sounds from all directions.
And there's bidirectional mode to record from the front and back, making it more suitable for recording a conversation between 2 people and capturing a true voice sound from both speakers.
If you're interested in recording your audio in real time, then this microphone will suit your needs well.
Its command of pattern and volume gives you the ability to control every step of your recording process and the head jack that comes with the microphone helps to listen keenly to what you're recording.
Pros
Excellent audio quality with a full range
Real-time effects for greater control
Visual design makes it easier to record
Cons
Should I use a condenser or dynamic microphone for noisy places?
When you want to focus your recording on just a single instrument or voice, and really cancel out the rest of the ambient noise, a condenser microphone is the way to go.
Dynamic microphones are better at capturing loud noises, like a drumkit or a full choir. Using a condenser mic for noise reduction allows you to easily pick up delicate sounds in noisy environments.
Also read: these are the best condenser mics you could get for $200 at this moment
Pick up the best microphone for recording in noisy environments
People buy microphones for varying purposes. But having a microphone with excellent audio recording is a necessity.
It becomes annoying when you're on calls and the people you're talking with keep complaining about background noise.
This is the reason you need a great option that can handle these situations. These will help clear background noises and give you a clear and crisp sound.
Invest in the best microphone for a noisy environment and enjoy your audio recordings!
You can also check our guide on church audio gear for valuable advice on picking the best wireless microphones for church.
I'm Joost Nusselder, the founder of Neaera and a content marketer, dad, and love trying out new equipment with guitar at the heart of my passion, and together with my team, I've been creating in-depth blog articles since 2020 to help loyal readers with recording and guitar tips.
Check me out on Youtube where I try out all of this gear: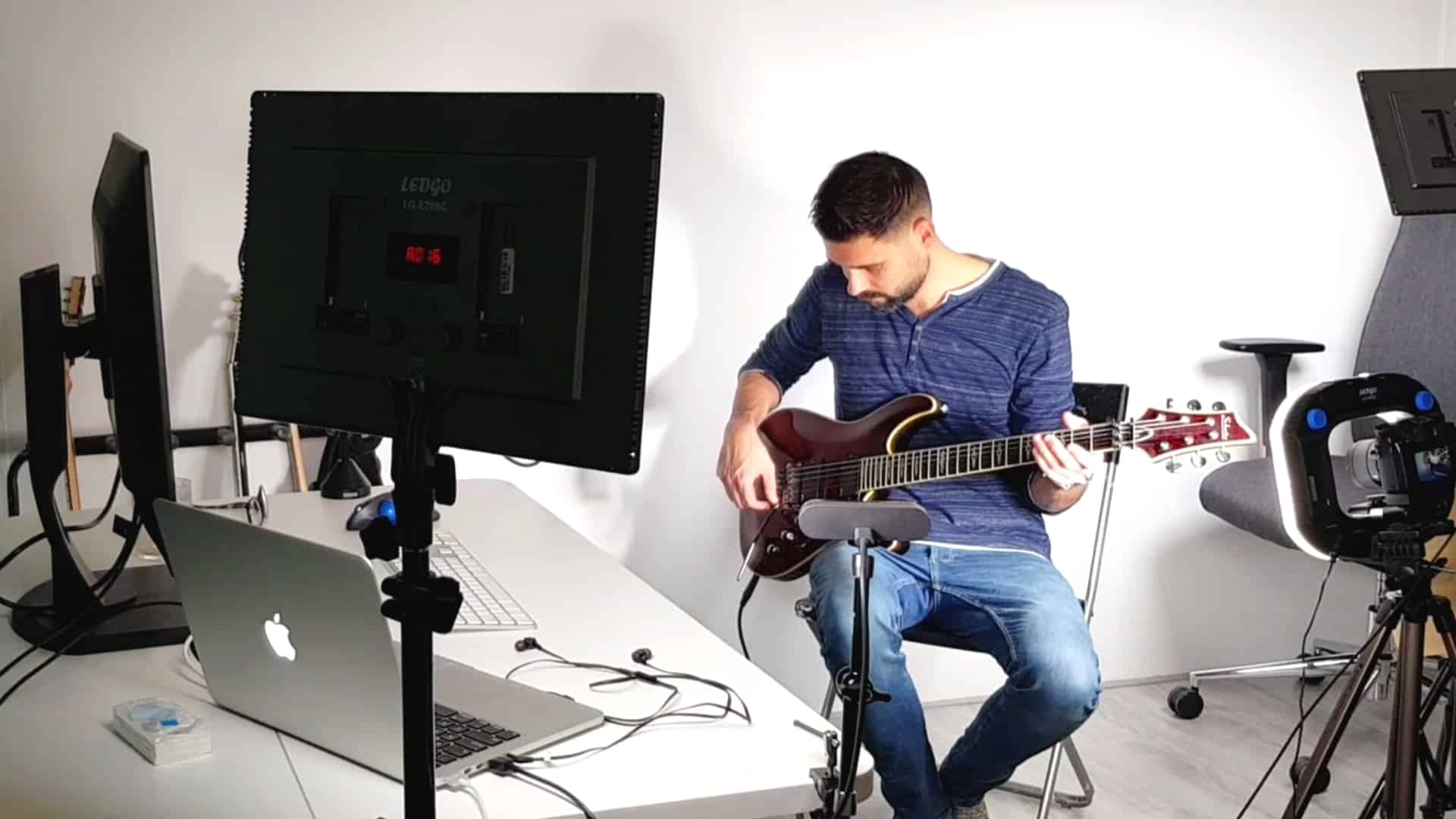 Subscribe