hi there I love creating free content full of tips for my readers, you. I don't accept paid sponsorships, my opinion is my own, but if you find my recommendations helpful and you end up buying something you like through one of my links, I could earn a commission at no extra cost to you.
Learn more
Microphone gain and microphone volume are two commonly used terms in the audio world.
Both suggest some kind of rise or increase to the mic's properties, but the two can't be used interchangeably and are more different than you might think.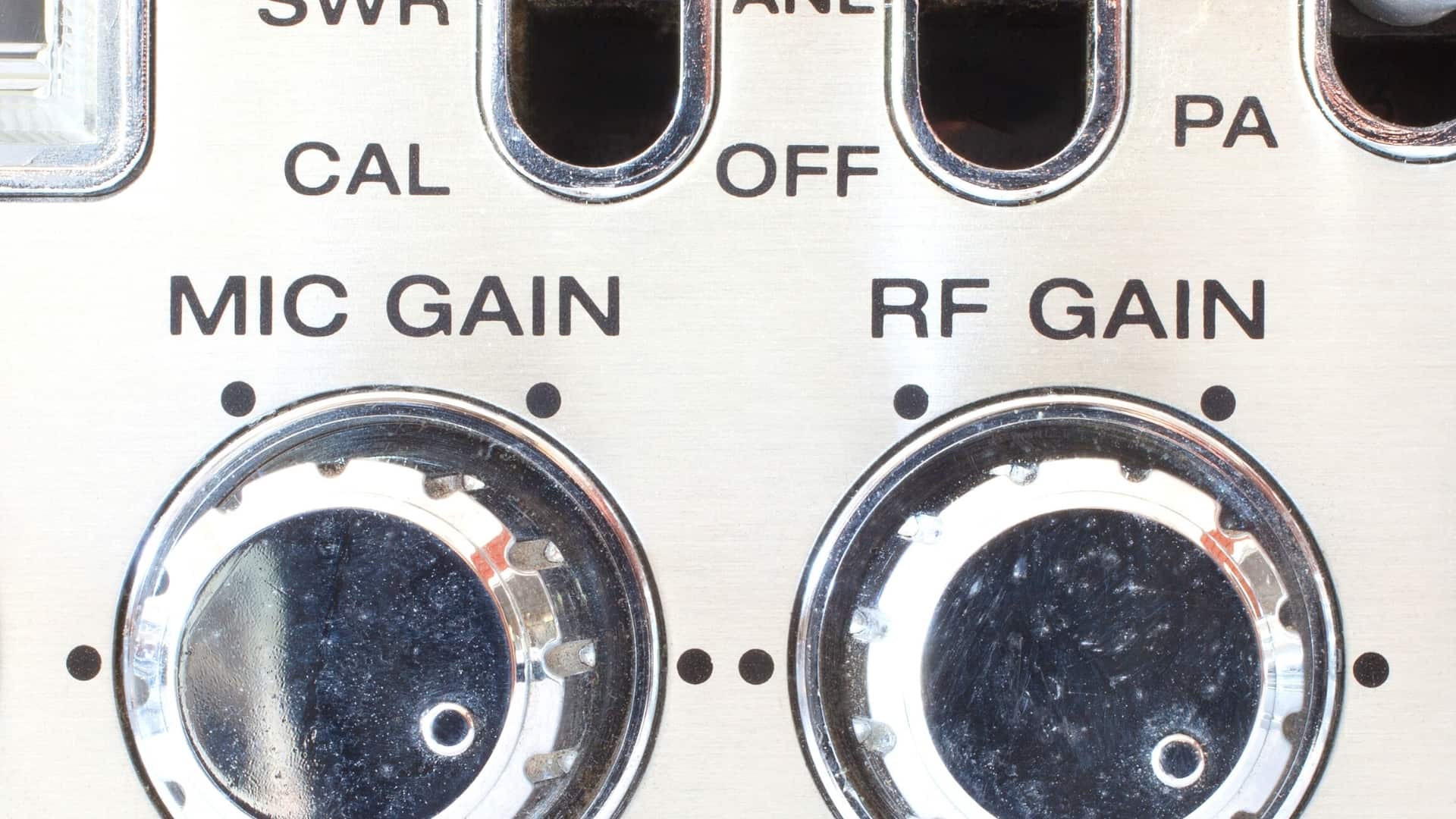 Gain controls how loud the input of the microphone to the channel or amp is and volume controls how loud the output of the channel or amp is. Microphone gain refers to a boost in the amplitude of the microphone signal and is used because the mic itself produces a weak signal and to get it up to par with the input of other audio sources. With volume, you can then control how load it sounds in the mix.
In this article, we'll take a deeper look into each term as we go through some of their main uses and differences.
Microphone Gain vs Volume
What is microphone gain?
Microphones are analog devices that convert sound waves into electronic signals. This output is referred to as a signal at mic level.
Mic level signals are typically between -60 dBu and -40dBu (dBu is a decibel unit used for measuring voltage). This is considered a weak audio signal.
Since professional audio equipment uses audio signals that are at 'line level' (+4dBu), with gain you can then boost the mic level signal up to par with a line-level one.
Without gain you wouldn't be able to use the mic signals with other audio equipment as they'd be too weak and result in a poor signal-to-noise ratio.
The exact amount of gain needed depends on the sensitivity of the microphone, as well as the sound level and distance of the source from the mic.
Read more about The Difference Between Mic Level and Line Level.
How does it work?
Gain works by adding energy to a signal.
Therefore, in order to bring mic level signals up to line level, a preamplifier is required to boost it.
Some microphones have a built-in preamplifier, and this should have enough gain to boost the mic signal up to line level.
If a mic doesn't have an active preamplifier, gain can be added from a separate microphone amplifier such as audio interfaces, standalone preamps, or mixing consoles.
The amp applies this gain to the microphone's input signal, and this then creates a stronger output signal.
What is microphone volume and how does it work?
Microphone volume refers to how loud or quiet the output sound from the mic is.
You would typically adjust the volume of the mic using a fader control.
If the microphone is connected to your computer, this panel could also be adjustable from your device's settings.
The louder the input of sound into the mic, the louder the output.
However, if you have muted the volume of the mic, no amount of input will project a sound back out.
Microphone Gain vs Volume: Differences
So now that we've gone through what each of these terms means in more detail, let's compare some of the differences between them.
The main thing to remember is that microphone gain refers to an increase in the strength of the mic signal, whereas microphone volume determines the loudness of a sound.
Microphone gain requires an amplifier to boost the output signals coming from the mic so that they are strong enough to be compatible with other audio equipment.
Microphone volume, on the other hand, is a control that every mic should have and is used to adjust how loud the sounds coming out of the mic are.
Microphone Gain vs Volume: Uses
The main use of microphone gain is to adjust the mic so that it has an equal signal strength closer to the nominal line level.
This gain boost can be applied to other instruments as much as it can to the signals coming out of a microphone.
The purpose of volume is to control the level or loudness of sound being projected out of a mic.
Recording studios utilize these volume controls to create the right balance between each microphone and instrument being used.
When it comes to both microphone gain and volume, gain adjustments should be handled before volume alterations.
Next check out these Best Portable Pa Systems Under $200 reviewed.
I'm Joost Nusselder, the founder of Neaera and a content marketer, dad, and love trying out new equipment with guitar at the heart of my passion, and together with my team, I've been creating in-depth blog articles since 2020 to help loyal readers with recording and guitar tips.
Check me out on Youtube where I try out all of this gear: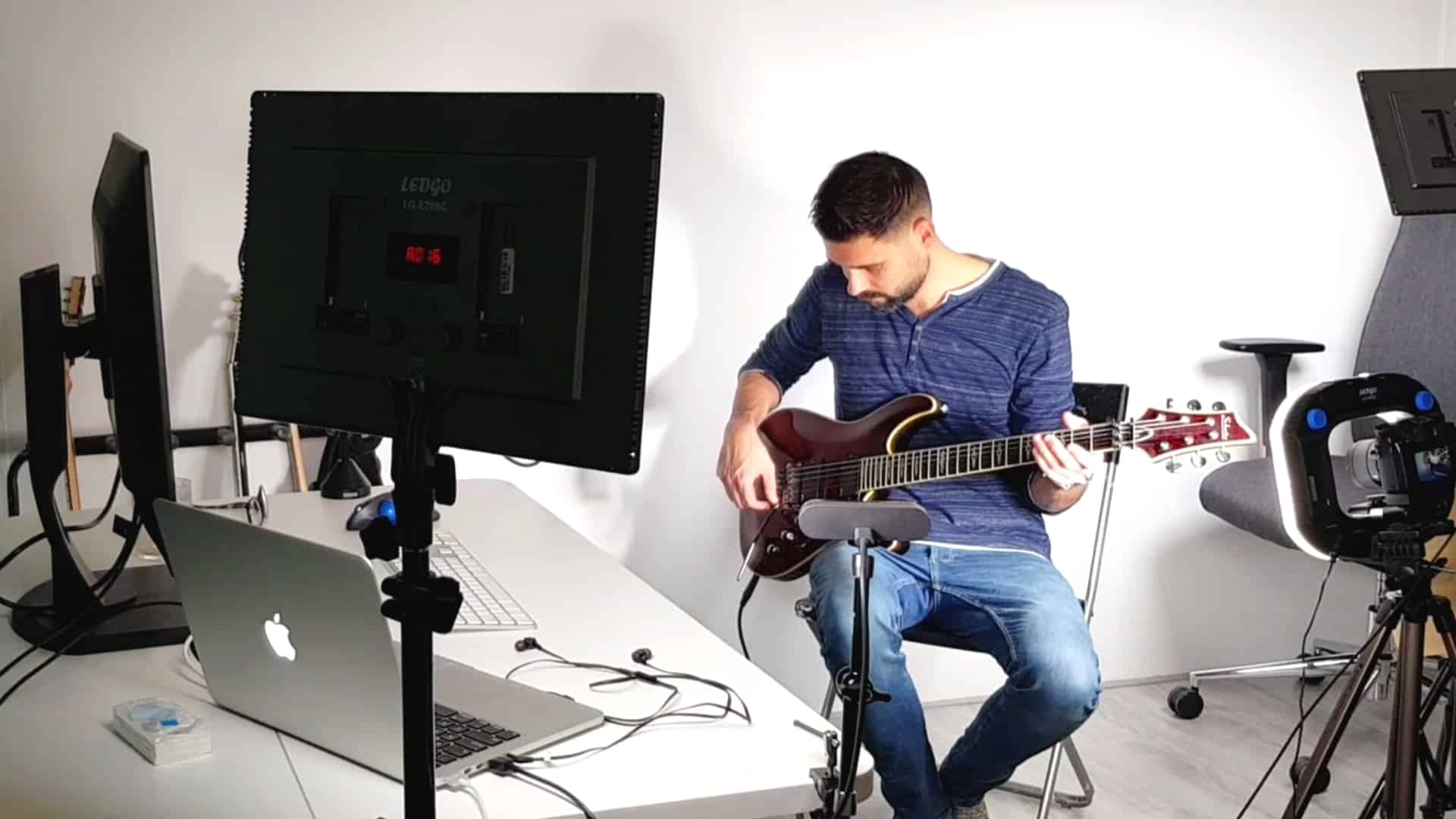 Subscribe