I love creating free content full of tips for my readers, you. I don't accept paid sponsorships, my opinion is my own, but if you find my recommendations helpful and you end up buying something you like through one of my links, I could earn a commission at no extra cost to you.
Learn more
Start hanging around any type of recording, rehearsal or live performance facility and you will hear the terms 'mic level' and 'line level' being thrown around a lot.
Mic level refers to the inputs where microphones are plugged in, whereas line level refers to the input for any other audio device or instrument.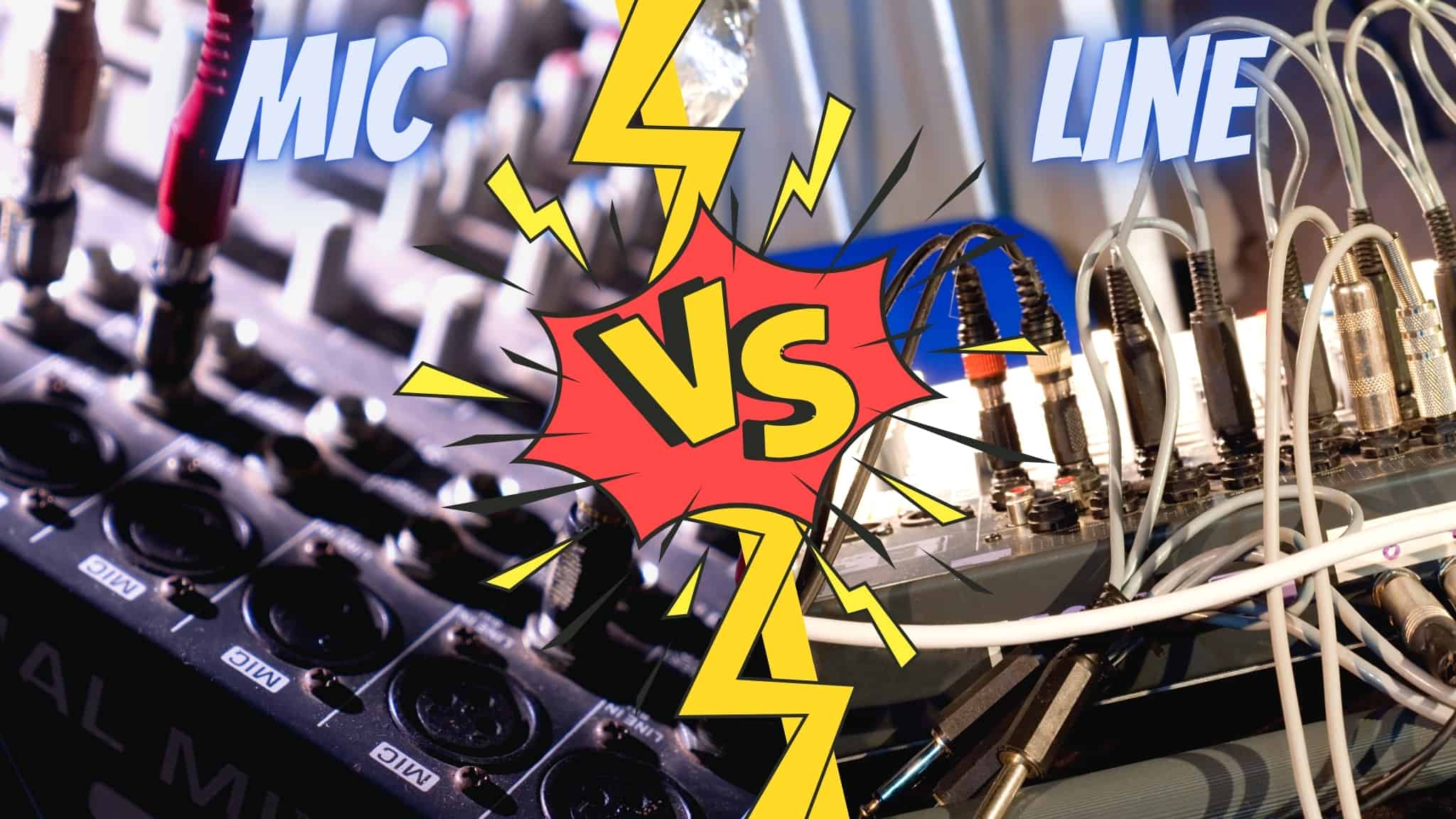 The key difference between microphone and line-in include the following:
Function: Mics are typically used for microphones while line in is used for instruments
Inputs: Mics use an XLR input while line in uses a jack input
Levels: The levels vary in accordance with what instruments they accommodate
Voltage: The voltage of the signal types differ considerably
This article will take a deeper look at the differences between microphone and line in so you have some good basic audio tech knowledge.
In this post we'll cover:
What is Mic Level?
Mic level refers to the voltage that is generated when a microphone picks up sound.
Typically, this is just a few thousandths of a volt. However, it can vary depending on the sound level and the distance from the mic.
As compared to other audio devices, the mic level is typically the weakest and often requires a preamplifier or mic to line amplifier to help it get to the level of the line in instruments.
These are available as single-channel and multi-channel devices.
A mixer can also be used for this task and is, in fact, a preferred tool for the job because it can combine multiple signals into a single output.
The mic level is usually measured by the decibel measurements dBu and dBV. It typically falls between -60 and -40 dBu.
What is Line Level?
Line level is about 1,000 times as strong as mic level. Therefore, the two usually don't use the same output.
The signal travels from a preamp to an amplifier that produces noise through its speakers.
There are two standard line levels including the following:
-10 dBV for consumer equipment like DVD and MP3 players
+4 dBu for professional equipment like mixing desks and signal processing gear
You will also find audio signals in instrument and speaker levels. Instruments like guitar and bass need preamplification to bring them up to line level.
Post amplification speaker levels are what comes out of the amp into the speakers.
These have a voltage that is higher than the line level and requires speaker cables to transfer the signal safely.
The Importance of Matching Levels
It is essential to match the right device with the right input.
If you don't, you will not get the desired result, and you may risk embarrassing yourself in a professional setting.
Here are some examples of what could go wrong.
If you connect a microphone with a line level input, you will barely get any sound. This is because the mic signal is too weak to drive such a powerful input.
If you connect a line level source to a mic level input, it will overpower the input resulting in a distorted sound. (Note: On some higher-end mixers, line level and mic level inputs may be interchangeable).
Helpful Hints
Here are some other tips that may help you out when you're in the studio.
Inputs on mic level typically have female XLR connectors. Line level inputs are male and may be RCA jacks, a 3.5mm phone jack, or a ¼" phone jack.
Just because one connector fits into another, that doesn't mean the levels match. In most instances, inputs will be clearly marked. These markings should be your go-to.
An attenuator or a DI (Direct Injection) box can be used to reduce the voltage on a device. This can be useful if you need to plug a line level into items like digital recorders and computers that only have a mic input. These can be purchased at music stores and also come in cable versions with built-in resistors.
Now that you know some audio basics, you are better prepared for your first tech job.
What are some essential lessons you feel techs should know?
For your next read: Best Mixing Consoles For a Recording Studio reviewed.
          Joost Nusselder, the founder of Neaera is a content marketer, dad and loves trying out new equipment with guitar at the heart of his passion, and together with his team, He's been creating in-depth blog articles since 2020 to help loyal readers with recording and guitar tips.
Check me out on Youtube where I try out all of this gear: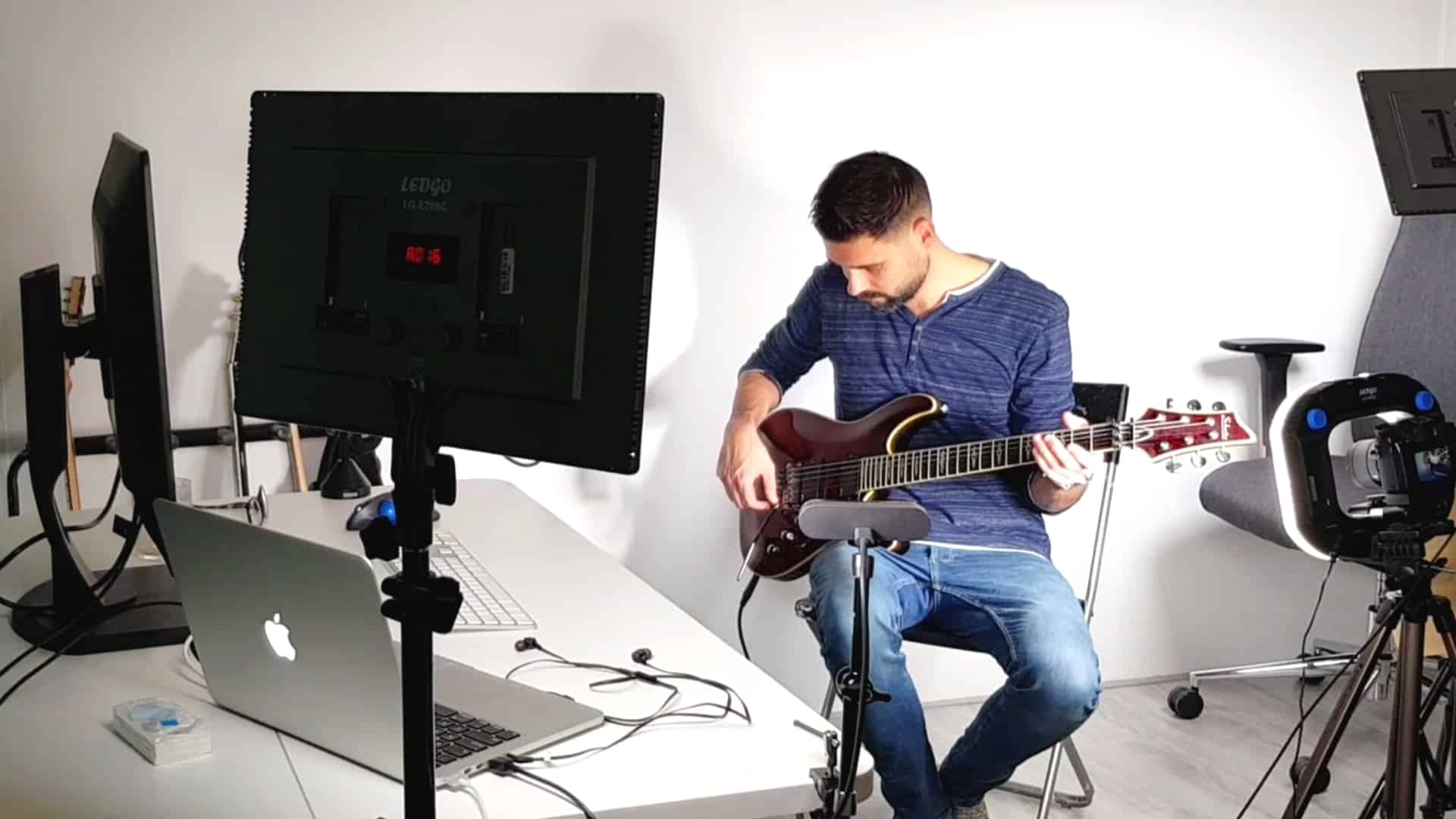 Subscribe