hi there I love creating free content full of tips for my readers, you. I don't accept paid sponsorships, my opinion is my own, but if you find my recommendations helpful and you end up buying something you like through one of my links, I could earn a commission at no extra cost to you.
Learn more
Blues is an expressive, soulful, and bold genre of music.
To get the right feeling out of the songs, you will need a matching amp, and you have an option to pick between the tube and the solid-state amps.
There was a time I would be quick to dismiss a solid-state amp and go for a tube but not anymore.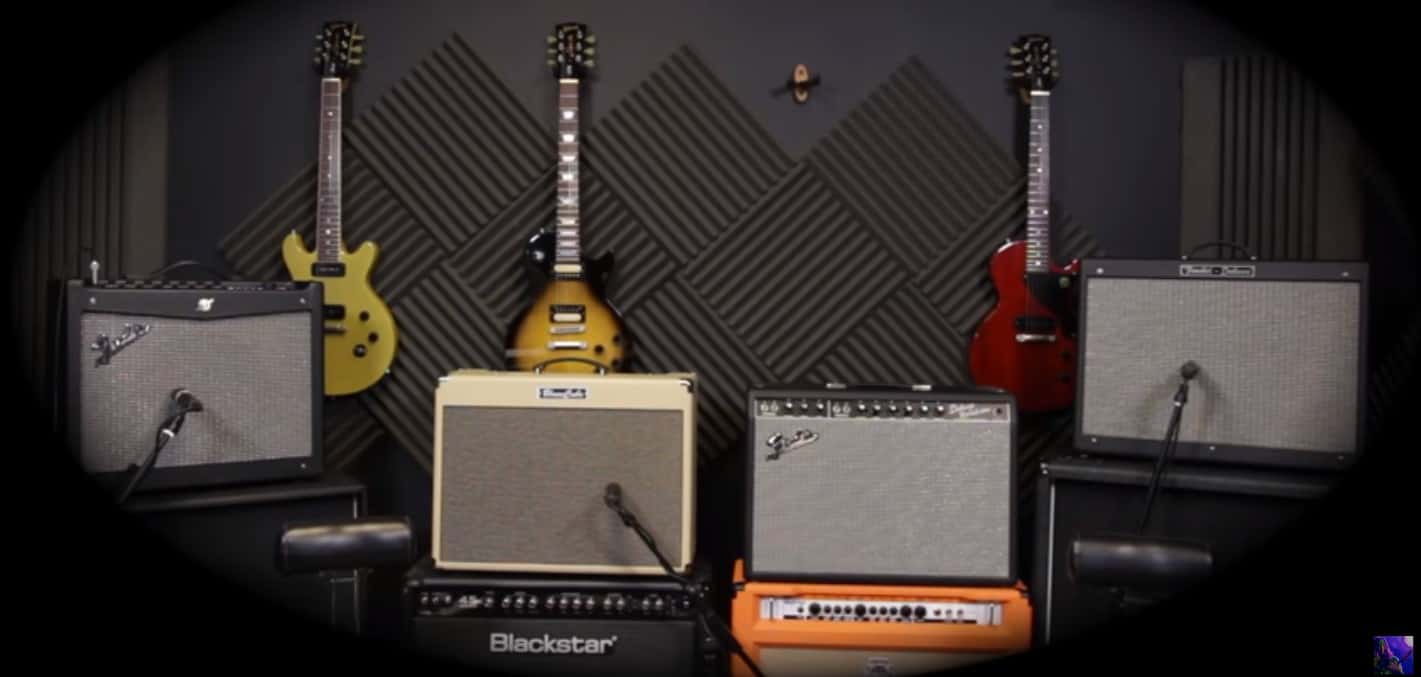 The technological advancement has produced solid-state amps that give tubes a run for their money.
As an experienced guitarist and one who leads a blues band, I believe I have tried out almost every amp to have the authority to rank them through this article.
The overall best blues sound for me is when you hook up one of these types of guitars to this Fender Blues Champion. It isn't the cheapest on this list, but certainly not the most expensive one and worth every penny.
Besides reviewing the top five brands, I have provided a buyer's guide for you, but first let's take a look at the top choices real quick:
Solid State AMPS for Blues Buying Guide
The right solid-state amp for a great blues tone is the focus. Good research is worth the investment because walking into the stores blindly will get you confused.
You need to know some basics before you make a move.
If you are reading this, then you an experienced blues guitarist simplifies work. Below is a checklist of the irreducible minimums for a solid-state amp for blues.
Blues-dedicated amps: Perhaps this is the first filter. Anything that wasn't built for blues should fall here leaving you with the blues amps only to choose the best from.
Reason for a blues amp: Do you need a practice amp, a gig amp or just a bedroom amp? Clarity on this will influence whether you are going for one with a higher power or a low wattage amp.
Portability: For reasons of mobility go for a solid-state amp for blues that is not bulky.
Speaker sizes: The size of the speaker is a factor in the output sound. 4 x 12" cabinets are good for blues because they guarantee a smooth, soulful, and searing sound that is the characteristic of blues music.
Budget: Look here! A Graff Diamonds Hallucination displays the same time just like any other watch you can get in the next alley. I am not against buying an expensive amp, all am saying is you can get a cheaper option with the same power as the expensive ones. It is called value for money.
Reviews for Solid State AMPS for Blues
The following section expands the above table.
Best cheap budget solid-state amp for blues: Orange Crush 12
Extremely portable, 3-Band EQ, Budget friendly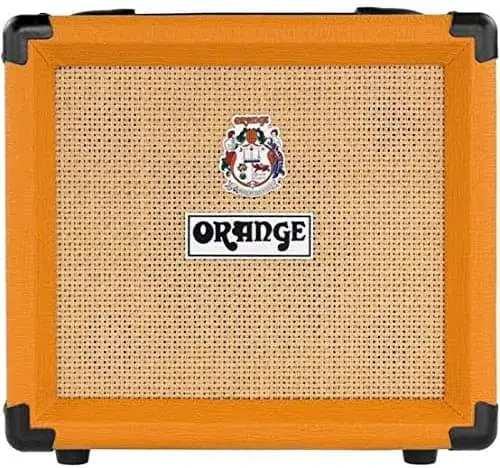 You can easily ignore this solid-state amp for its miniature compact design but wait until you try it out and your opinion shifts.
While it will not match the hi-tech amps, Orange Crush 12 guarantees great distortion and clean blues tones.
A specialized amp keeps things simple and is one of the very few budget-friendly solid-state amps.
Treble, middle, and bass complete the amp's 3-band EQ settings. It comes with overdrive and intuitive controls that make it easy to use Orange Crush 12.
The vintage design of the amp gives you the nostalgic feeling and history of blues.
It takes you down the memory lane of cool blues. A headphone output is included (so you can use one of these top guitar headphone choices for silent playing). A good amp for practice and home use.
Check the latest prices here
Overall best blues sound: Fender Blues champion 40
Great Tonal Versatility, Intuitive Controls, Extra cabinet space for your cables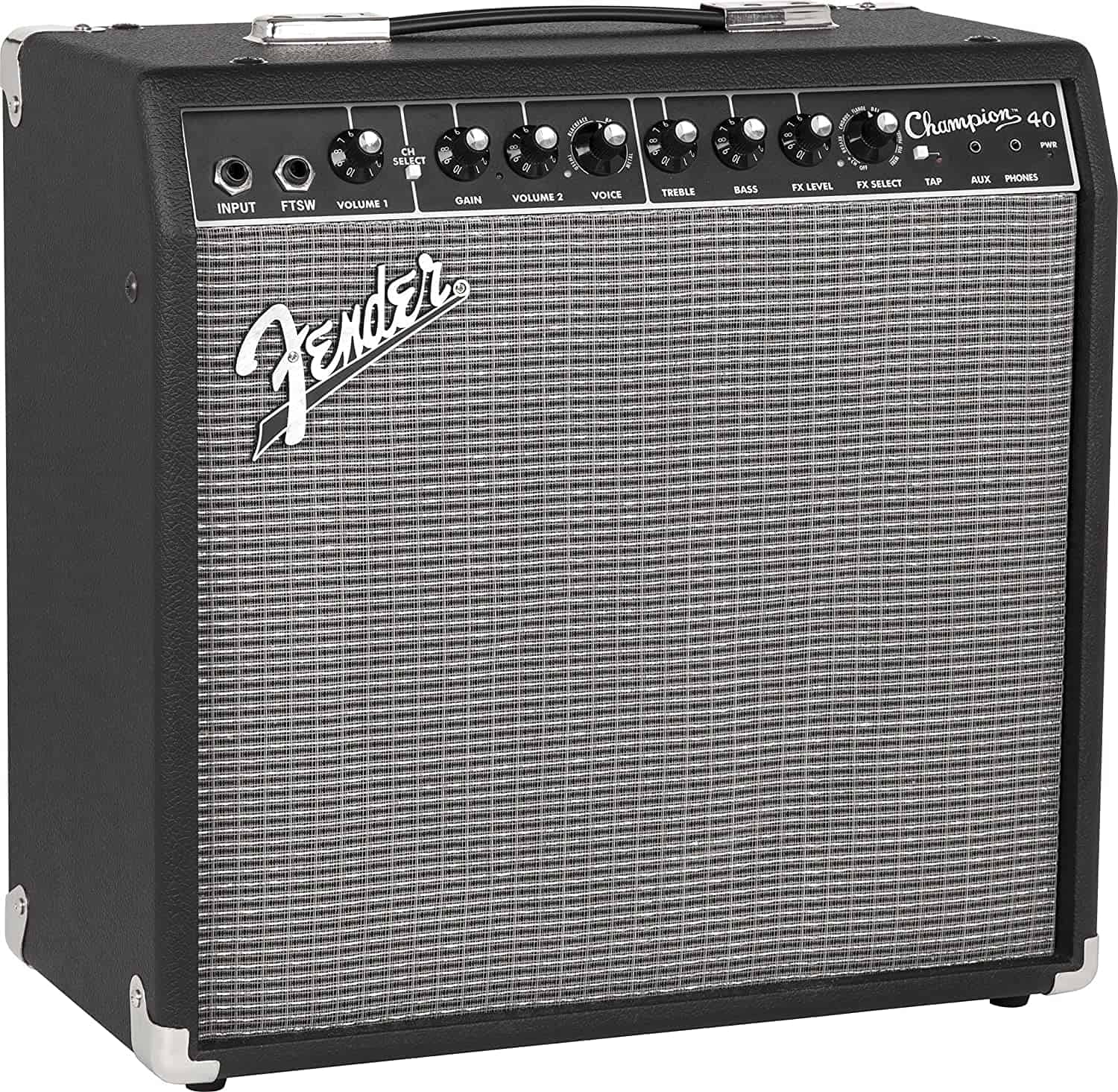 Fender continues to manufacture top amplifier brands. Their Fender Blues Champion books the top overall spot in this article as the best solid state amp for blues.
Well, I would have had the Roland brand, but it won the spot on price. This amp gives you what Rolland gives, but I save you some few bucks.
Who wouldn't love that? Not me. The controls are chaotically placed, but once you are used to them, you will stop every complaint about the amp.
It comes with gain volume, a clean channel volume, 2-band EQ, Voice selection, FX controls, a tap tempo, and an FX knob.
As you can see, you have a wide range of controls to make your experience with the amp simple.
If you love vintage designs, Fender Blues champion is your option. It comes with a single 12" speaker and a 40-watt power.
The amp is a tube modeling design hence delivers on clean tones. It takes a single button to land in the overdrive world. It is best for both gigging and practice. For rock and blues, trust this amp.
Check prices and availability here
Best drive tone for blues: Blackstar IDCore100
6 Voices, Unlimited Overdubs, USB connectivity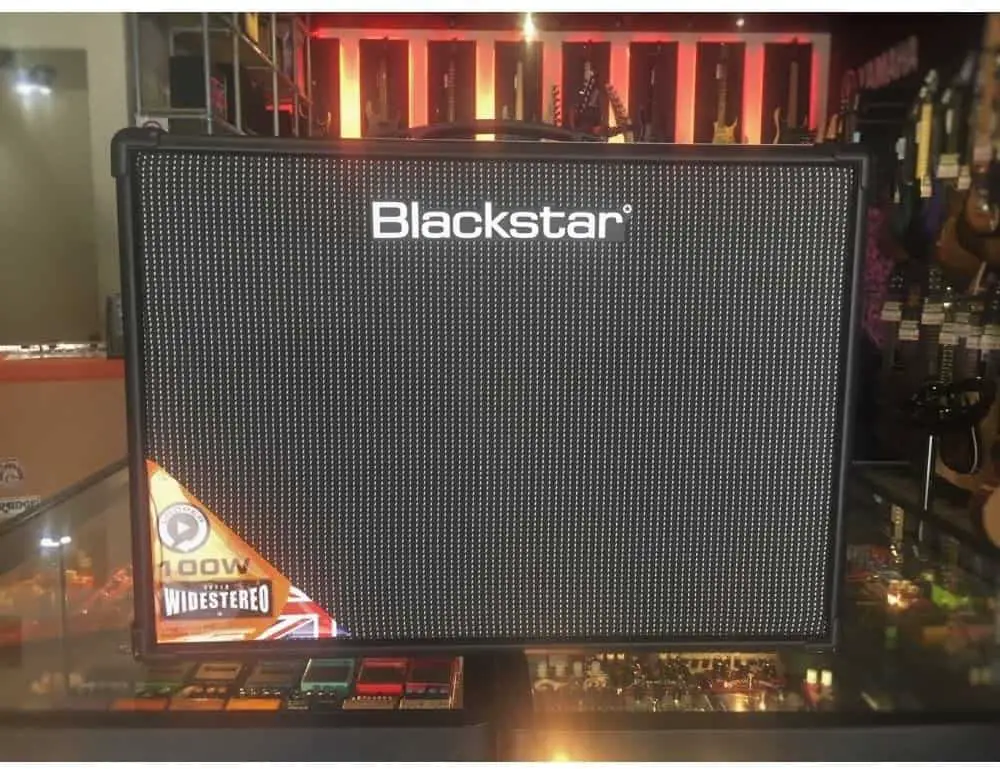 Blackstar is a splinter company from Marshall. The latter's employees are the brains behind the company.
Though relatively new in the industry, the company has shown capability through some of its products including Blackstar ID: Core Stereo 100 W.
The amp is real evidence that there is progress in solid-state amps technology-wise.
With six voices, digital effects, and USB port for recording and re-amping among other features, Blackstar ID: Core Stereo 100 W is a true example of amp revolution.
The amplifier comes with two channels each with a 10" speaker and delivers clean stereo sounds to the level of blues.
It weighs only 14 KG with a handle attached which makes it easy to carry it around with less hassle. Its design includes a global master volume, easy to understand controls, a 3-band EQ, and gain effects.
Best for practice but can also stand in for gigs in small venues.
Check the latest prices here
Best modeling amp for blues: Marshall Code 50W
2X12" speakers, 4 Digital Power Amp Models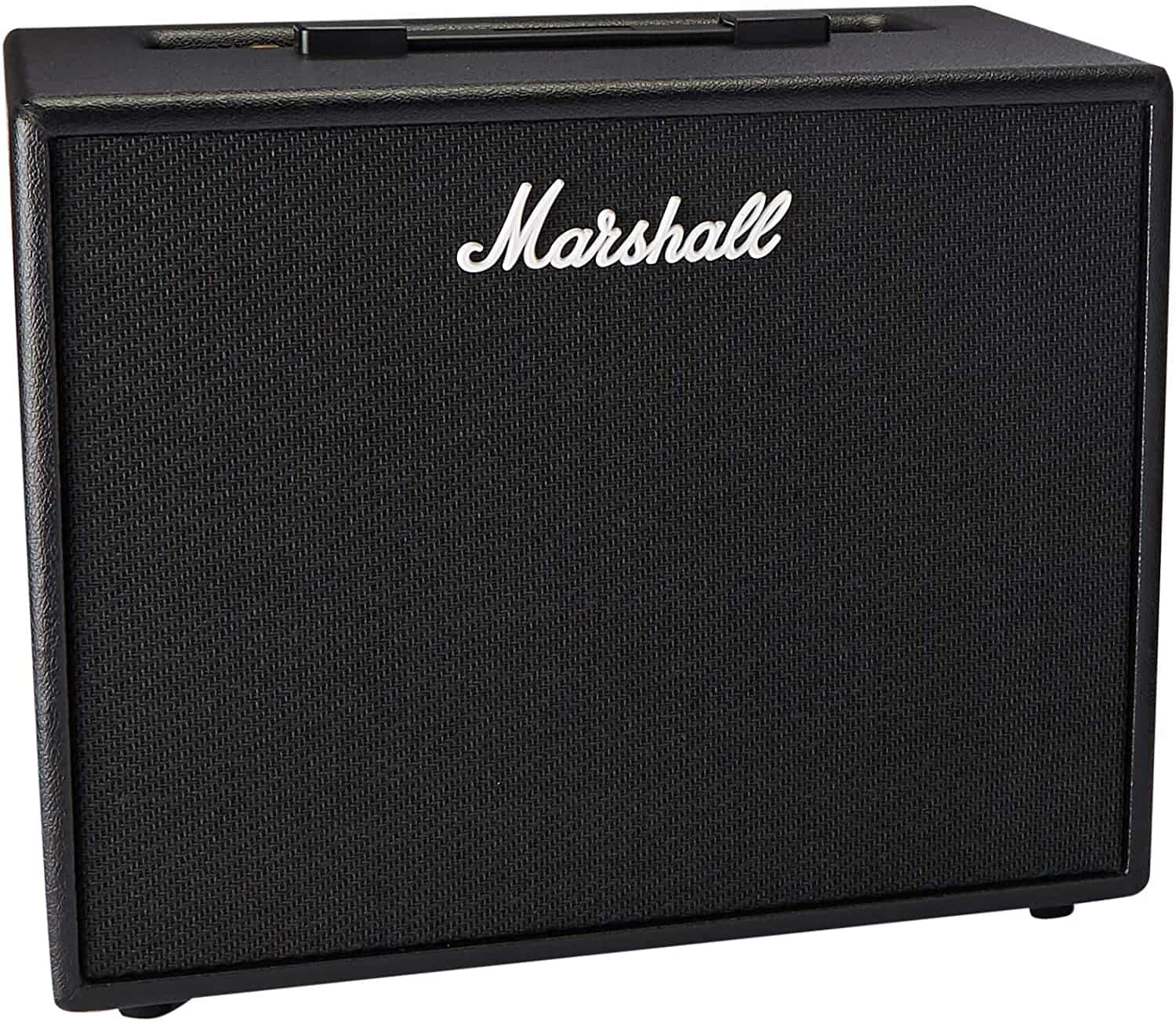 Well, when any Marshall brand is mentioned, everyone's mind goes to their legendary tube amps.
The company has been in the game long enough to perfect its faults, and as they say, nothing beats experience.
Marshall Code 50 W is a break away from the company's tube amp successful history. The amp's modeling mimics that of the tube amp, and it is a great alternative to the expensive tube amps.
The controls are placed in the back of the amp. With a single 12" speaker and 50 W power, your blues are well taken care of.
The presets and effects are numerous to give you room to play around with the sound levels of your choice.
As for performance, trust a Marshall for their consistency.
While you may not feel the exact sounds from a tube, but the tone is ever reassuringly blue. Suited for small venue gigs and practice.
Check prices and availability here
Best lightweight portable blues amp: Roland Blues Cube Hot
Vintage experience, Blues specific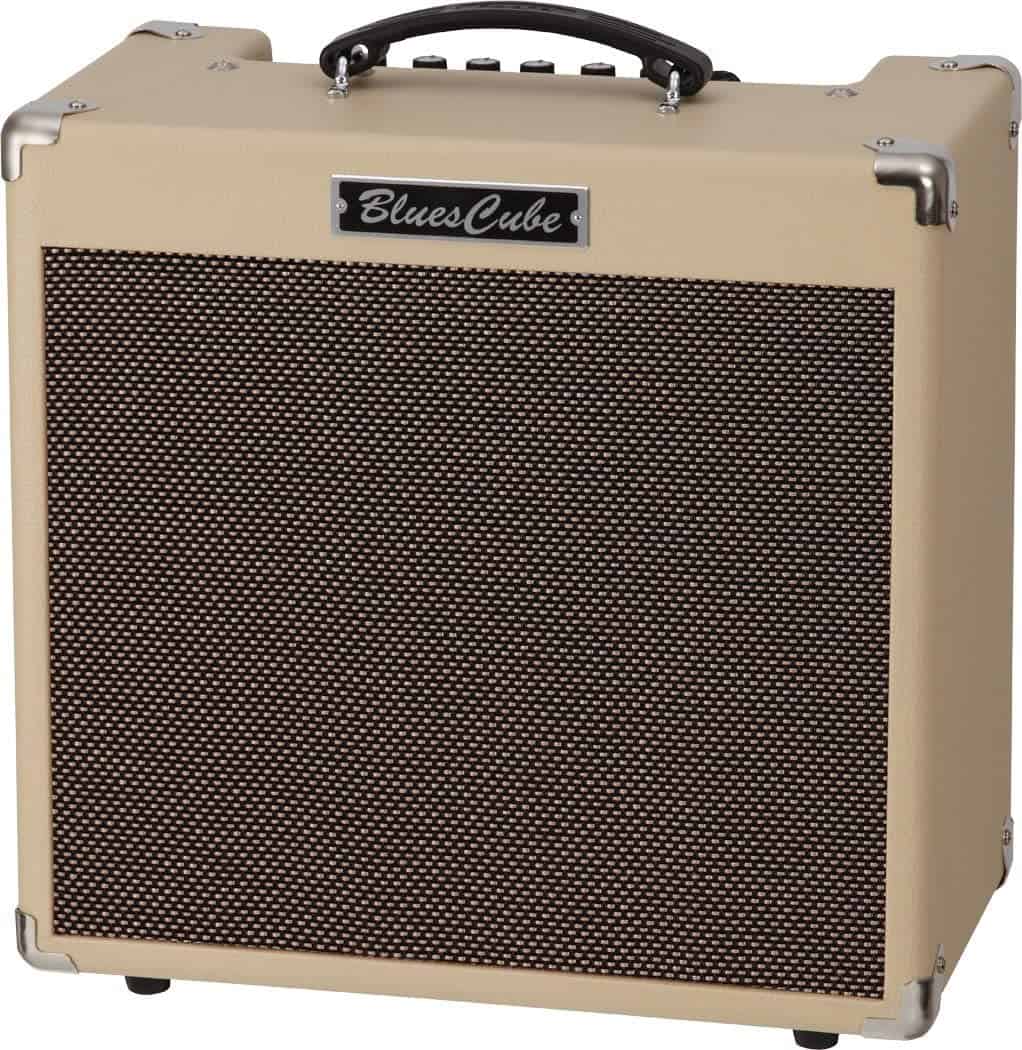 Roland Blues Cube Hot is a true blues solid-state amp. It seems a number of the best blues artists were interviewed to get this wonderful design just for the blues.
The controls have a unique, simplistic retro design. The control part contains a 3-band EQ, a volume knob, and a master level control besides a reverb knob in between.
Deliberately, it got only one channel, which is a great thing if you ask me, and I decided to be honest with you.
Well, the answer is on the need to achieve a proper solid tone.
With an attenuation switch included in the amp, you can trust it for gigs, practice, as well as home use. Notable features include a 30 Watt power amp and a  1x 12" speaker.
The amp has been tuned for a tube-like performance thanks to tube logic technology. With Roland Blues Cube Hot, overdrives and tube crunches can be achieved.
I had to recheck it the first time I tried it to make sure it was a solid-state amp, and it is under $500.
Check the latest prices here
Solid State vs. tube amp for Blues
Having tried out both categories over the years I chose the path of music, I would tell you this, although solid-state amps have seen tremendous growth in quality and power, tubes amps still have the upper hand in delivering the killer tones.
However, the choice is actually a matter of financial decision.
Tube amps are very expensive, and most blue lovers would prefer solid-state as the cheaper option but still experience considerable quality blues tone.
Other factor that makes solid-state amps a tolerable alternative to tube amps is the reliability, ease of maintenance and portability.
Solid-state amps circuitry design makes them reliable.
You will not be surprised by a tube blow off on stage, and because there are no delicate tubes involved, the maintenance cost is down. Their compact design makes the portable.
Conclusion
Leading brand makers like Roland, Fender, Orange, and Marshall continue to release to the market quality, powerful and budget-friendly solid-state amps.
When it comes to blues, there are only but a few solid-state amps for blues whose tone hits your bones.
The above brands give you a head-start. Enhance your music experience with one of the above.
I'm Joost Nusselder, the founder of Neaera and a content marketer, dad, and love trying out new equipment with guitar at the heart of my passion, and together with my team, I've been creating in-depth blog articles since 2020 to help loyal readers with recording and guitar tips.
Check me out on Youtube where I try out all of this gear: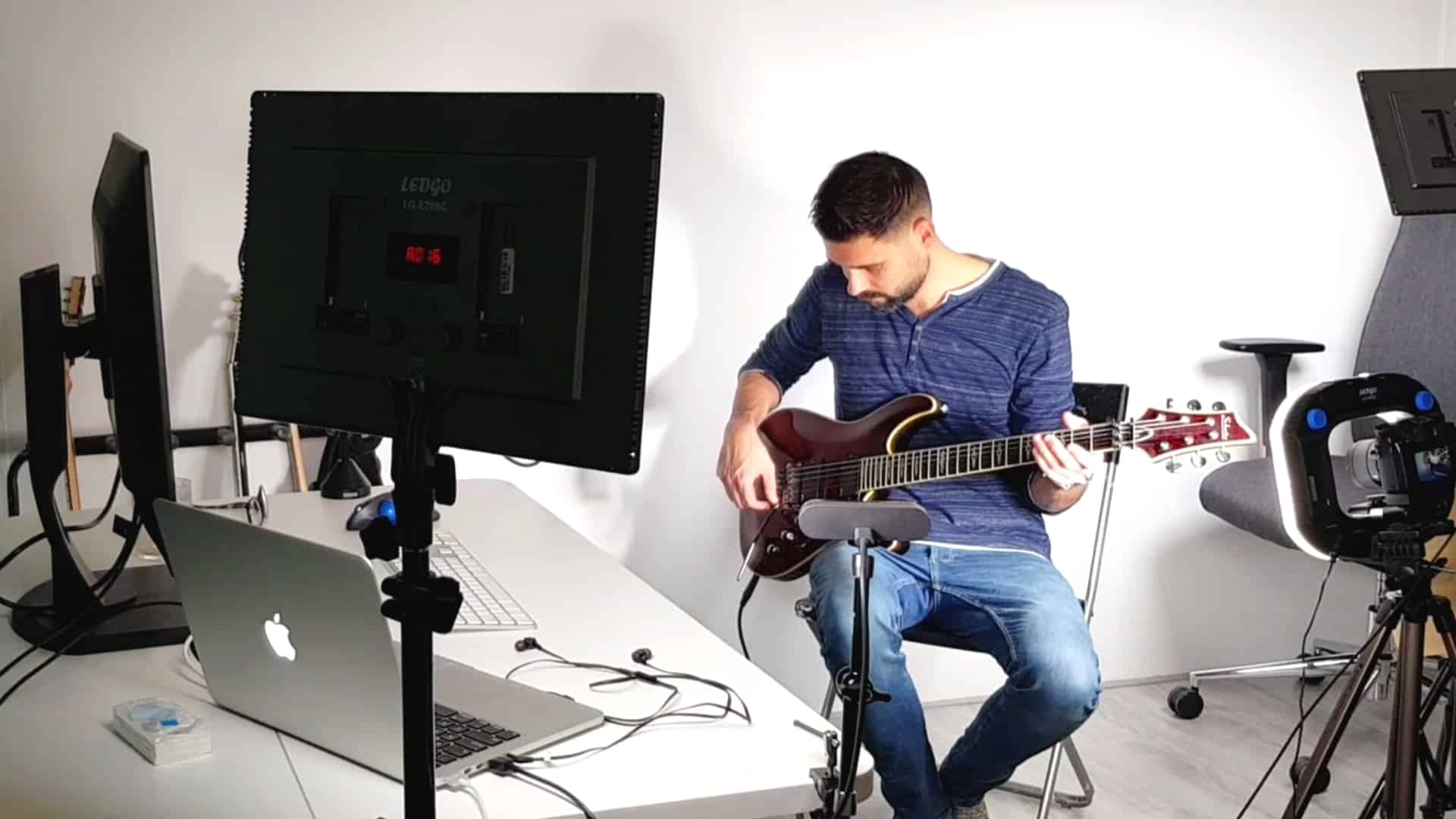 Subscribe