hi there I love creating free content full of tips for my readers, you. I don't accept paid sponsorships, my opinion is my own, but if you find my recommendations helpful and you end up buying something you like through one of my links, I could earn a commission at no extra cost to you.
Learn more
The purchase of a used guitar can be an interesting and money-saving alternative to a new instrument.
Not to regret after such a purchase in the long run, there are some points to consider.
We have put together 5 tips for you so that you can be on the safe side when buying a used guitar.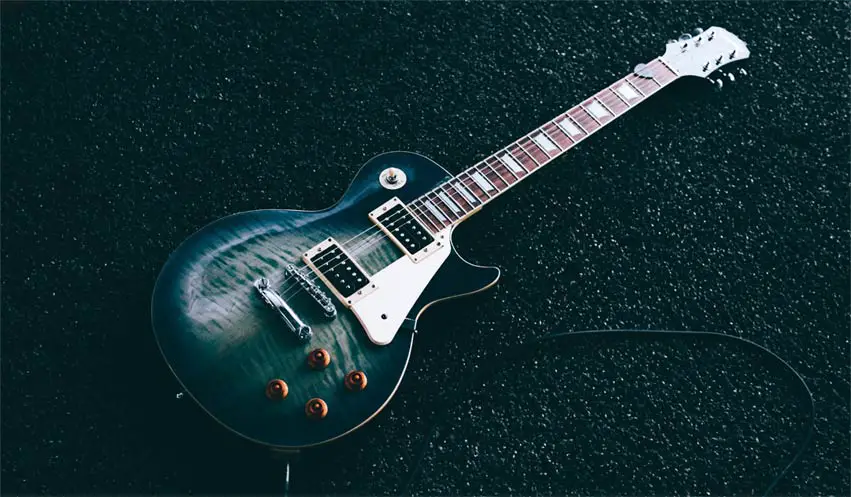 Quick facts about used guitars
Are used guitars generally cheaper than new instruments?
An instrument that is resold by its owner first loses value. That's why a guitar that has already been played is usually cheaper. Vintage guitars are an exception. Especially instruments of traditional brands like Gibson or Fender become more and more expensive after a certain age.
Where can wear occur on used instruments?
Moderate signs of wear on the surface or paint of used instruments are completely normal and not a problem. The tuning mechanics or the frets can wear out after a long time, so that they have to be reworked or replaced, whereby a complete re-bonding is somewhat more expensive.
Should I buy used instruments from a dealer?
A retailer usually checks used instruments thoroughly and sells them in the best possible condition, and remains in touch after the purchase if there are any problems. Instruments may be a little more expensive there. If you want to buy a guitar from a private person, a friendly and open contact is the be-all and end-all. You should play the instrument in any case.
Five tips when buying a used guitar
Gather information about the instrument
Before you take a closer look at the used instrument of your choice, it makes sense to obtain some information beforehand, and this is now easier than ever on the Internet.
To get an idea of whether the seller's price is realistic or not, the original new price may be useful.
But also other used offers on the web give you an impression of the level at which the current used price will level off.
If the price is clearly too high, you should either take a look elsewhere or contact the seller in advance to find out how much discount there is in the final price negotiations.
It can also be helpful to know the specs of the instrument. This includes the hardware and woods, but also the model history.
With this knowledge, it is possible, for example, to see whether the instrument on offer actually dates from the year "XY", as specified by the seller, and whether it may have been "tinkered with".
Playing the guitar extensively
Buying a used guitar directly from the net without prior inspection is always a risk.
If you buy the instrument from a renowned music dealer, you should usually get the exact instrument described.
Whether you like the guitar personally at the end is of course a different matter. If you buy a guitar from a private person, you should make an appointment to play it.
As always, the first impression counts here.
How does the instrument feel while playing?
Is the string position optimally adjusted?
Does the instrument hold the tuning?
Do you notice any uncleanliness in the hardware?
Does the instrument make any unusual noises?
If the guitar is not convincing at first playing, this may be due to a bad setting, which could possibly be corrected by an expert.
However, you still don't get an optimal impression of the instrument's capabilities.
A salesman who values his instrument and treats it with care will not sell it in a bad condition. If it should be so; hands off!
Questions cost Nothing
A visit to the shop not only gives you the opportunity to play the guitar but also to find out why the seller wants to get rid of the instrument.
At the same time, you can find out if the instrument was first hand and if any modifications have been made. An honest seller will cooperate here.
A thorough instrument check is mandatory!
Even if the guitar makes a good impression at first sight and after the first notes, you should still take a close look at the instrument.
Here it is essential to examine the frets in particular. Are there already noticeable stronger signs of extensive playing?
Will a training or even a complete re-bunching of the guitar neck be necessary in the near future?
This is a circumstance that you should take into account financially and also include as an argument in the final price negotiations.
The parts subject to wear include the tuning mechanics, the saddle, the bridge, as well as the potentiometers and electronics of an electric guitar.
If you notice signs of wear, the instrument may also have to be put on the workbench soon.
Under certain circumstances, minor defects can also be corrected with a small intervention, which you may be able to do yourself.
Of course, you should always keep in mind that this is a used instrument and that wear is inevitable.
The body and neck of the instrument should not be forgotten. Small " things and Dongs " often give an instrument without question a special charm.
It's not for nothing that brand new guitars are equipped with a so-called relic ex works, i.e. artificially aged, and therefore very popular with many players.
However, if the body has cracks or a piece of wood, for example on the neck, is splintered, so that the playing is impaired, you should also rather stay away from the guitar.
If repairs (for example on a broken headstock) have been carried out well and the sound and playability are not impaired, this does not have to be a knockout criterion for the instrument.
Four eyes see more than two
If you are still at the beginning of your guitar career, it is absolutely advisable to take your teacher or an experienced player with you.
But even if you've been there for a while, the impression of another colleague can often be helpful and prevent you from overlooking things.
And now I wish you a lot of success with your guitar purchase!
I'm Joost Nusselder, the founder of Neaera and a content marketer, dad, and love trying out new equipment with guitar at the heart of my passion, and together with my team, I've been creating in-depth blog articles since 2020 to help loyal readers with recording and guitar tips.
Check me out on Youtube where I try out all of this gear: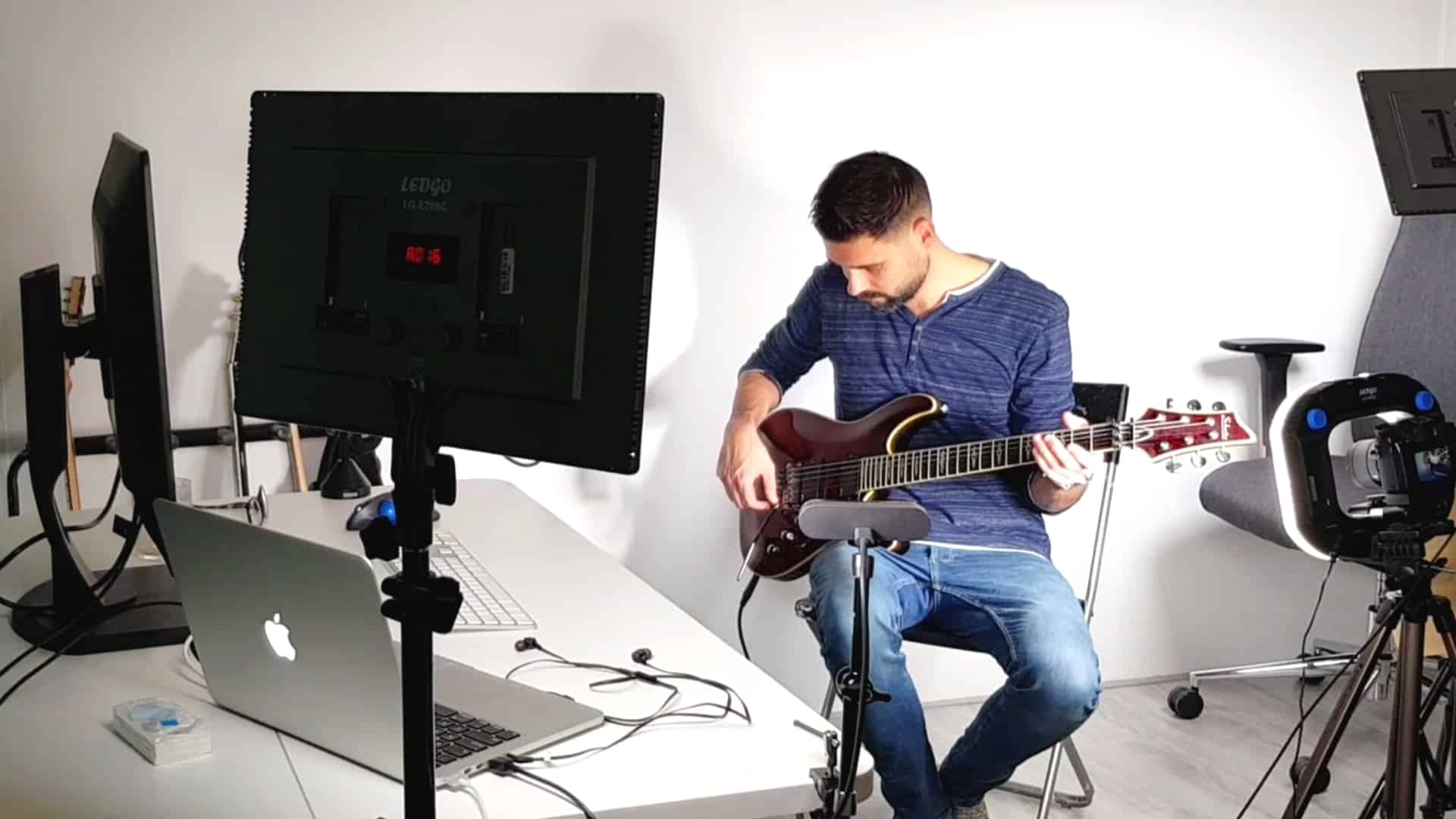 Subscribe