hi there I love creating free content full of tips for my readers, you. I don't accept paid sponsorships, my opinion is my own, but if you find my recommendations helpful and you end up buying something you like through one of my links, I could earn a commission at no extra cost to you.
Learn more
LOUD Technologies, Inc. is an American professional audio company. It operates in the United States, Canada, the United Kingdom, China, and Japan.
Originally known as Mackie Designs, Inc., the name was changed to Loud Technologies, Inc. in 2003.
LOUD Technologies: What Has This Mackie Company Brought Us?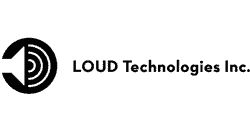 Introduction
The Mackie Company has been creating high-quality audio equipment for over two decades. From the famous Big Knob Passive to the DL1608 digital mixer, LOUD Technologies has brought innovation to the audio industry. With products ranging from studio monitors to recording interfaces, they have something to offer everyone. In this article, we'll delve into the history of the company, the products, and what they bring to the table.
Overview of the company

Founded in 1988 and based out of Seattle, Washington, LOUD Technologies Inc. is a leading global provider of professional audio products and services. From state-of-the-art music production recording equipment to loudspeaker systems for large venues, LOUD delivers the performance and reliability that professionals have come to trust.

LOUD Technologies is the holding company for several world-renowned audio brands including Ampeg, EAW, Mackie Designs, Martin Audio and Tapco/Samson Audio. The businesses under the LOUD umbrella provide a diverse range of products targeted at customers in many broadcasting, sound reinforcement and musical instrument markets. Mackie Designs is one such name that many know well—the trusted choice among serious musicians, producers and sound engineers across the globe.

Mackie Designs first rose to prominence in 1989 with introduction of two analog mixers: The 8•Bus console and the Satellite Powered Mixer System. This began a long line of successful innovations for Mackie as well as larger parent company LOUD Technologies that have provided groundbreaking solutions for music production applications such as recording studios and live performances worldwide. From world renowned analog mixers to monitors with cutting edge conversion technology like the popular HR line; from studio monitors like MR Series with protective durability to revolutionary sound reinforcement speaker systems like EM loudspeakers , Mackie Designs has been an unparalleled brand that has shaped the landscape of modern audio market by providing quality audio solutions to its customers with unparalleled customer service and engineering expertise from LOUD Technologies Inc.
History of the company

LOUD Technologies is a leading global provider of professional audio, commercial sound and device-networking products and services. Founded in 1988 in Woodinville, Washington by music professionals, the company was created to embrace the opportunities presented by rapid technological advances and improved ways to access music. In its relatively short life, LOUD Technologies has grown from a small team of electrical engineers to become one of the most successful providers of live music systems and recording equipment in the histories of both professional audio and home recording.

Inventive products developed under the various brands – Mackie, Ampeg and Martin Audio – are used by a long list of beloved musicians including The Beatles, Jimi Hendrix, Beck and The Prodigy. LOUD Technologies continues to provide pro-audio equipment for many applications including live performance, studio production and film/TV post production. It also produces home music products such as speakers, studio monitors and headphones as well as innovative portable digital voice recorders used by such companies as T-Mobile® and Microsoft®.
Products
LOUD Technologies has been a leading provider of professional and commercial quality products since its inception in 1989. From mixing consoles and amplifiers to microphones, LOUD Technologies has supplied audio and sound reinforcement systems to venues and events all over the world. Let's take a look at some of the products they have to offer.
Audio Mixers

Mackie, part of the LOUD Technologies family, has been a leader in every type of powered and non-powered audio mixer. Many of Mackie's products are designed specifically for musicians including those with both digital and analog mixing; small format mixing; version control with the integrated Boost.2 mixing environment; and VLZ mixers offering large scale sound quality and versatility.

Other Mackie products include full function digital mixers like the DL32R that provide 32 full-sized channels with 24 discrete output busses equipped for recording applications up to 96 kHz/24 bit. The new XR Series can also be used in either 10 or 16 channel models along with several dual-stage channel strips options and six stereo line inputs that are ideal for a variety of live applications from presentations to concerts.

Furthermore, Mackie's CXP Series offers affordable performance with an easy‑to‑use studio quality user interface that includes EQ switchable presets and 4‑band, semi‑parametric EQ per channel—all featuring top‑class DSP processing on all input channels as well as two effects busses. With 40 different high‑quality effects choices ranging from reverb, delay to modulations your mixes are sure to stand out!

For those who don't need wired options but still rely on great sounding audio, Mackie has wireless-enabled systems like their DRmkII™ Digital Wireless System featuring a lightweight but robust bodypack transmitter and plug-in receivers for easy installation within existing broadcast networks. Finally, their Onyx™ power controllers provide constant power source protection from summing distortion or damping harmonic frequencies outside of audible range even at extreme levels – perfect for any audio engineer that needs outstanding sound quality without the heavy lifting required when configuring other systems on the market today!
Speakers

Mackie is a leading manufacturer of professional audio and sound products, featuring their patented ARC (Acoustic Response Control) technology. From loudspeakers and power amplifiers to digital mixers, speakers, and monitors, Mackie products are designed with the highest quality standards in mind.

Mackie's loudspeaker line-up includes: studio monitor and PA speakers ranging from 2×2 to 4×12-inch models; subwoofers ranging from 8-inch to 18-inch models; portable passive PA systems ranging from 8-inches to 15-inches; outdoor waterproof active PA systems; hanging horns, leafer speakers, stage monitors and cabinets for bands, touring companies, DJs and more; double baffle plena for playing music in large areas like sports arenas.

Thea have also released a variety of powered solutions including powered mains for live applications such as the SRM450 v3 series that are equipped with sophisticated DSP processing that allows you to tune your system within minutes by offering EQ controls; mixing amplifiers – from 1 up to 10 channels – monitor wedges (XD series) – ideal solutions for installed sound applications such as clubs or stadia – even personal monitoring systems allowing everybody to craft their own sonic landscape.
Microphones

LOUD Technologies is well-known for their market leading line of professional microphones from their Mackie brand. Their microphones, with the bold and iconic "M" logo, have been a mainstay in studios, venues and stages around the world for many years now. Among their wide range of products are both dynamic and condenser microphones, each with carefully designed features to suit specific applications.

Dynamic mics from Mackie include the VLZ4 Series Handheld Dynamic Microphones which offer low handling noise, clear sound reproduction and extreme durability. For large diaphragm condenser mics the C300 Studio Condenser has something to offer discerning recording engineers seeking clarity in vocal reproduction or any other recording application. They have a full line-up of versatile mic preamps as well such as their 4•Bus+ 4 Channel Mic/Line Preamp which offers an intuitive analogue workflow onboard LED metering but digital recallability via USB connection – perfect for touring musicians who need reliability but don't want to be limited by identical rooms every show!

The Mackie brand also has an impressive range of headphones available boasting natural sound reproduction along with comfortable ergonomics specifically designed for long use. The ProRaxx line is particularly noteworthy because it offers noise canceling models with improved audio isolation between the listener and environment – perfect for recording on location away from major noise sources!
Amplifiers

Mackie amplifiers are among the best audio systems available, providing a powerful and reliable solution to many sound reinforcement needs. Many of these amplifiers are fully digital, allowing users to customize their experience and fine-tune the performance.

Product lines that Mackie offers include their power amplifiers, which offer excellent sound quality at an attractive cost point; the mixing amplifiers designed for loudspeakers; separate bass and treble controls for further fine tuning; portable PAs for live performances; ultra-lightweight "busker" models for street performers; UHF wireless systems for locations without power lines; dedicated broadcast transmitters that allow DJs to perform in remote areas with superior sound quality; professional multi-channel speakers for larger venues and installations. In addition to these varieties, Mackie also offers a variety of accessories such as speaker stands, racks, cases, and cables designed specifically to optimize their equipment's performance.

No matter what your audio needs may be, Mackie offers performance-driven products that you can trust. With an extensive product line ranging from simple power amplifiers to multi-channel PA systems, they have you covered – no matter what type of event it is or how small or large the venue may be.
Technologies
LOUD Technologies, once known as Mackie Designs, is a company majorly known for its audio technologies. They have released products such as studio monitors, mixers, amplifiers, and speaker systems that have become popular with audio engineers and music producers. Their technologies have revolutionized the audio industry, making it accessible to a wide variety of users. Let's take a look at what LOUD Technologies has done for the audio industry.
Digital Mixers

Mackie's line of digital mixers offer advanced technology and enhanced features that other mixers simply can't match. With a range of digital mixing solutions for all types of applications, you can have the features you need for your audio setup without sacrificing sound quality.

Mackie's digital mixers all include the powerful PlatformTM technology, which allows users to seamlessly switch between analog and digital inputs and outputs. This means you can use both analog and digital consoles for ease of control and portability. Every mixer also features Mackie CRC™ circuitry for a highly reliable real-time environment with no glitches or latency issues.

Whether you're looking for a stand-alone mixer to tour with or an integrated system to complete your studio setup, Mackie has an option that suits your needs:
-DL Series — These compact mixers offer up to 32 inputs with comprehensive tracking and editing capabilities in an affordable package
-VLZ3 Series — With up to 40 Multidirectional Wide-Z mic inputs, these award-winning mixers give unmatched performance
-Onyx Series — The industry standard live studio/live sound engineer faders provide high headroom and low noise levels
-StudioLive Series — The blend of high quality captures , 24 assignable buses, flexible physics engine processing make this series perfect for recording studios

The Mackie brand has been associated with professional audio solutions since its inception, thanks in part to its LOUD Technologies pedigree. All Mackie products are engineered using the latest advances in audio engineering and technologies, ensuring consistent sound fidelity at every step along the way. So whether you're performing in front of large crowds or recording in a small studio room, Mackie products are designed to perform at their peak under any conditions.
Digital Signal Processing

Digital signal processing (DSP) is essential to the operation of modern audio systems and digital music production. It has been a part of the Mackie product line for over two decades and is used in virtually all their products. The term Digital Signal Processing covers a variety of digital effects—including volume, equalization and dynamics processing—that all go into producing great sounding audio.

DSP is used in Loud Technologies products to process live sound and in studio recording equipment. It functions by sampling an input signal at regular intervals, applying different mathematical operations on each sample, then combining the samples back together. Not only does this reduce noise levels and improve signal clarity, it can also allow companies like Mackie to create effects not previously possible with traditional analog hardware alone.

The most common example of DSP on Loud Technology products is when they use an equalizer (EQ) function. An EQ allows users to adjust frequency bands by boosting or reducing certain sections of the overall spectrum. In practice, this can be used to mix several tracks together or to create a unique sound from just one track—like boosting low frequencies for added bass response, or introducing a high-frequency lift for clarity of vocals and acoustic instruments.

In addition to EQs, DSP processors are also commonly found on amplifiers as part of their dynamic control system. These components work together with dynamic compression circuitry to control distortion levels as input signals increase in loudness—helping preserves dynamic range while adding extra punch and fullness to transients like snare drums and vocal peaks. For recording engineers and producers alike, these advancements have allowed creative boundaries rarely seen before with analog-based systems alone.
Onyx Mic Preamps

Mackie's Onyx series mic preamps provide users with high-end studio-grade sound quality in a professional portable setup. These preamps plus an analog line mixer offer users professional mixing and matching of signal levels and qualities. Built with the highest quality components, the Onyx mic preamps provide users with superior signal conversion that sounds like audio taken from a broadcast studio—making it ideal for live and on-location recordings.

The Onyx mic preamp houses 24-bit 192kHz converters, stepped input gain control, switchable 48V phantom power, 80Hz high pass filter, toggled +20dB pad, 12 segment LED level meter for visual feedback and extremely low noise levels (0.0007% THD) for maximum signal to noise ratio. The mixers within the Onyx series also feature dual stereo channels with assignable AUX output sends, assignable post EQ sends/returns and multiband graphic EQ on each channel to fine tune frequencies of your sound sources. Getting pure audio results couldn't be easier! With Mackie's Onyx series mic preamps and analog line mixers you can record high quality sound anywhere you go!
Active Integration

Active Integration is an advanced technology brought to us by LOUD Technologies that enables seamless integration between a host of Mackie products. This technology allows for simplified control of multiple products from a single source, allowing for greatly increased productivity and flexibility.

Using Active Integration, Mackie products can be connected to each other with just a few simple clicks. Elements such as EQ and Compression settings, Auxiliary sends and return levels, effects sends and returns, plus monitor settings can all be managed easily from one central control point. Active Integration also simplifies patching of external devices into the audio path with just a few mouse clicks. This creates impressive scalability for larger systems without the need to add complex hardware outboard cabling solutions.

Mackie has also developed an intuitive companion controller app called Master Fader which manages adjustments to multiple units at once while providing full visualization through its graphical interface of all settings used in any system configuration controlled by an Active Integration enabled device. This setup makes setting up complex systems easier than ever before!
Benefits
Since its founding in 1988, LOUD Technologies has been a major player in the music and sound equipment industry, providing professional-level audio products for both home and studio use. Products created by the company range from mixers, power amplifiers, signal processors, and more. In particular, the Mackie brand of LOUD Technologies has brought a wealth of advances to the audio world. Here, we'll discuss the various benefits of Mackie products and their music equipment.
Quality of sound

LOUD Technologies has focused on providing a revolutionary level of sound quality to their users, and this focus has been realized in their innovative Mackie products. From professional concert halls to personal home studios, they have been able to create an unsurpassed sound experience with their integrated audio systems. Using powerful amplifiers and sound engineering expertise, these audio solutions provide precise and reliable performance in any application. Numerous renowned musicians have come out in support of the Mackie brand, lauding its superior sound capabilities.

The Mackie company also has an unrivaled reputation when it comes to design efficiency. Their commitment to creating truly integrated product solutions allows them to effectively serve both consumers and professionals alike. Each device contains all the features needed for users to expand upon or adapt as their needs change; allowing them ultimate control over every aspect of their audio system without having to sacrifice quality for convenience. Apart from high-end performance components, LOUD Technologies also offers long-term customer service technology support for managing repair requests and onsite installation assistance so that you have all the help you need from start to finish.
Reliability

When it comes to choosing technology solutions such as communication systems, reliability is key. A reliable system is one that is up and running 24/7 without any interruptions. Reliable systems also ensure that data being transmitted across the network is secure and not vulnerable to malicious attacks or data breaches. In order for a company to have a strong business presence in the marketplace, it needs to have reliable communication systems in place.

Reliability can mean different things for different companies. For example, if a company requires additional capabilities such as video conferencing or instant messaging, then the communication system must be able to provide those services with maximum reliability. Other benefits of having a reliable system include improved customer service, increased employee productivity, enhanced safety and security measures, increased sales, and higher profitability levels for the organization overall.
Cost-effectiveness

When it comes to cost-effectiveness, Mackie products lead the way. By focusing on their core competencies and building on existing exemplary designs, Mackie is able to bring world-class technology solutions to users at very affordable prices. With every new product, you can expect to pay less than competing models from other companies — without sacrificing quality or being limited by outdated designs and components.

Furthermore, Mackie puts customer satisfaction first. Their enthusiasm for supporting the community has enabled them to perfect their already stellar customer service experience. They recognize that sometimes a product might not meet your needs or expectations, so when things go wrong they will help make sure you get what you need. Additionally, their warranty policies ensure that you don't have to worry in case of any defect or damage — they will have it repaired or replaced entirely free of charge!
Conclusion
In conclusion, Mackie has brought us a lot of convenience and entertainment in the audio and music industry. They have a reliable range of products that can help with mixing, mastering, recording and live performances. Whether you're a professional or just a casual music enthusiast, you can be sure that Mackie products and technologies will give you the highest quality sound that you're looking for.
Summary of the company's products and technologies

LOUD Technologies, Inc., incorporated in 1995, is a holding company that owns several business divisions specialized in professional audio products and technologies. LOUD is based around the world and marketing offices are located in Canada, United Kingdom, India, Spain, Holland, France and Mexico.

The company's product range includes the iconic Mackie brand of audio mixing consoles for live sound and recording pages; DREnuos high-definition digital mixers; EAW speaker systems for concert tours; Tapco sound reinforcement speakers; VLZ PRO studio mixers engineered to the highest professional standards; Alto Professional loudspeakers that emphasize fidelity at all performance levels; Ampeg bass amplifiers designed to give an unsurpassed clean and full-spectrum sound to both stage performers and studio engineers.

The Vu high quality vocal microphones have been designed with quality of construction, durability, reliability and affordability as priorities. Groundbreaking innovations include active ribbon microphone components using proprietary noise rejection technology E-Amp system developed to turn any container or room into an acoustic environment optimized for capturing exceptional audio recordings without the need of expensive studio technology.

LOUD Technologies also offers Audio Precision test equipment that measures a variety of parameters throughout a product's life from prototype testing through manufacturing verification testing process. With advancements in both active product designs as well as production flow technologies with specialized equations uniquely tailored for LOUD Technologies digital product lines ensure exceptional user experiences that expand beyond merely products themselves.
Summary of the benefits of LOUD Technologies

Since its founding in 1988, loud technologies has brought a number of innovative and quality products to the audio production, instrument design, and digital mixers markets. Its product lineup ranges from input devices such as microphones and turntables, to processing tools like reverb, equalization and compression. LOUD technologies has also developed an extensive line of mixers for professional audio production needs.

Benefits of LOUD Technologies products include:
-High definition sound quality at affordable price points for both consumers and professionals
-Increased reliability due to their use of high-grade materials
-High compatibility with other systems due to multiple inputs sources
-Colorful interface options which make setup easier
-Robust design which protects equipment from temperature changes or drops
-Seamless integration into complex productions thanks to sophisticated software
-Smoother sound mixes due to automatic level adjustment technology
I'm Joost Nusselder, the founder of Neaera and a content marketer, dad, and love trying out new equipment with guitar at the heart of my passion, and together with my team, I've been creating in-depth blog articles since 2020 to help loyal readers with recording and guitar tips.
Check me out on Youtube where I try out all of this gear: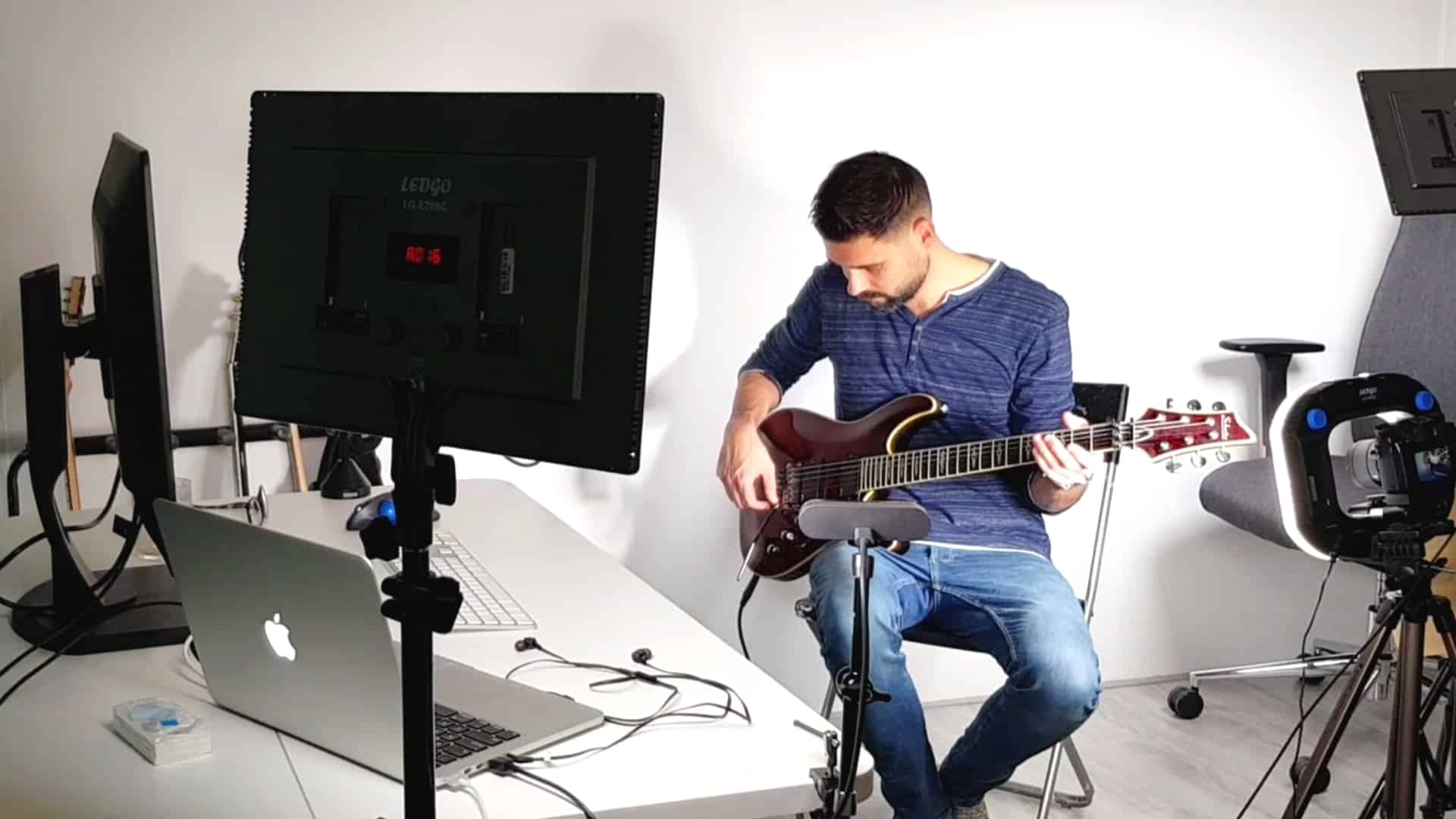 Subscribe