hi there I love creating free content full of tips for my readers, you. I don't accept paid sponsorships, my opinion is my own, but if you find my recommendations helpful and you end up buying something you like through one of my links, I could earn a commission at no extra cost to you.
Learn more
Every century comes with its legends, prodigies of their respective fields who come up with a statement that changes the world forever.
The 20th century was no exception. It gave us musicians and guitarists who made music that we would cherish forever.
This article is about those guitar players who redefined how the instrument is played in their own perfect ways and all the great artists they inspired with their unique styles.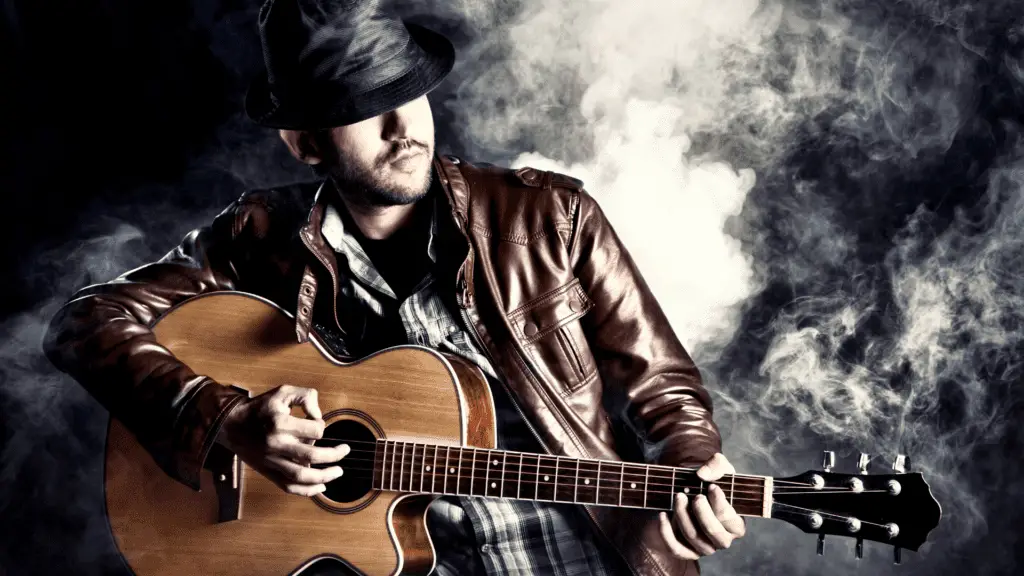 However, before we get into the list, please know that I will not be judging the musicians purely by their command of the instrument but by their overall cultural and musical influence.
That said, I would like you to give this list an open-minded read, for it's not about those who are the most influential but those who are among the most influential.
Robert Johnson
Recognized as the master and founding father of blues, Robert Leroy Johnson is the Fitzgerald of music.
Both didn't get recognized when they were alive but would lead on to inspire thousands of artists after their death through their exceptional works of art.
The only tragic thing other than the early death of Robert Johnson was his little to no commercial or public recognition when he was alive.
So much so that most of his story has actually been reconstructed by researchers after his departure. But that, in no way, makes him less influential.
The legendary solo artist is known for his suggestive lyrics and virtuoso, with about 29 verifiable songs from the 1930s under his belt.
Some of his most classic works include songs like "Sweet Home Chicago," "Walkin Blues," and "Love in Vain."
Dying a tragic death at 27 on august 16, 1938, Robert Johnson is known for his popularization of cut boogie patterns that set the cornerstone for electric Chicago blues and rock and roll music.
Johnson remains one of the early members of the infamous "27 club" and is lamented by music lovers who mourn the likes of Jimi Hendrix, Janis Joplin, Kurt Cobain, and the most recent addition, Amy Winehouse.
Being the most influential guitarist to have ever lived, the works of Robert Johnson has inspired many successful artists.
Bob Dylan, Eric Clapton, James Patrick, and Keith Richards are a few to name.
Chuck Berry
If not for Chuck Berry, rock music wouldn't exist.
Stepping into Rock & Roll music back in 1955 with "Maybellene" and followed by back-to-back blockbusters like "Roll Over The Beethoven" and "Rock and Roll Music," Chuck introduced a genre that would later become the music of generations.
He was the one who laid the foundation for basic rock music while bringing guitar soloing to the mainstream.
Those riffs and rhythms, the electrifying stage presence; the man was a practical embodiment of everything good about an electric guitar player.
Chuck is also accredited as one of the few musicians who wrote, played, and sang his own material.
All his songs were a combination of clever lyrics and distinct, raw and loud guitar notes, which all added up pretty well!
Though Chuck's career is filled with many ups and downs as we walk down the memory lane, he nevertheless remains one of the most influential musicians and a role model for many established and aspiring guitarists.
Those include individuals like Jimi Hendrix and arguably the biggest rock band of all time, The Beatles.
Though Chuck became more of a nostalgia singer after the 70s, the role he played in shaping modern guitar music is something that will forever be remembered.
Jimi Hendrix
The career of Jimi Hendrix only lasted for 4 years. However, he was a guitar hero whose name would go down in music history as one of the greatest guitarists of all time.
And along with that, the most celebrated musicians of the 20th century and one of the most influential artists.
Jimi started his career as a Jimmy James and backed musicians like B.B King and Little Richard in the Rhythm section.
However, that changed quickly when Hendrix moved to London, the place from where he would later arise as a legend that the world sees once in ages.
Along with other gifted instrumentalists, and with Chas Chandler's help, Jimi became a part of a Rock band specifically made to highlight his instrumental skills; The Jimi Hendrix Experience, which would later be inducted into the Rock and Roll hall of fame.
As part of the band, Jimi made his first big performance on October 13, 1966, in Evreux, followed by another performance in Olympia theatre and the group's first recording, "Hey Joe," on October 23, 1966.
Hendrix's biggest exposure came after the band's performance at the Bag O'Nails nightclub in London, with some of the biggest stars in attendance.
Prominent names included John Lennon, Paul McCartney, Jeff Beck, and Mick Jagger.
The performance left the crowd in awe and earned Hendrix his first interview with "Record Mirror," which was headlined as "Mr. Phenomenon."
Afterward, Jimmy released back-to-back hits with his band and kept himself in the headlines of the rock world, not only through his music but his stage presence as well.
I mean, how can we when our boy set his guitar on fire in his performance at the London Astoria in 1963?
In the years to come, Hendrix would become a cultural icon of his generation, who would be loved and lamented by everyone who has ever loved and played rock music.
With his unapologetic experimentation, no fear of going loud, and ability to push guitar to its absolute limits, he counts as not only the most influential but also one of the most skilled rock guitar players of all time.
Even after Jimi's tragic departure at 27, he influenced so many blue and rock guitar players and bands that it's impossible to count them.
Some of the most notable names include Steve Ray Vaughan, John Mayers, and Gary Clark Jr.
His videos from the 60s still attract hundreds of millions of views on YouTube.
Charlie Christian
Charlie Christian is one of the key figures in bringing out guitar from the rhythm section of an orchestra, and giving it a status of a solo instrument and developing music genres like Bebop and cool jazz.
His single-string technique and amplification were two of the critical factors in bringing forth the electric guitar as a lead instrument, despite the fact that he wasn't the only person to use amplification at the time.
For the record, I think you will find it quite surprising that the guitar playing style of Charlie Christian was more inspired by Saxophonists rather than acoustic guitar players of the time.
In fact, he even mentioned once that he would like his guitar to sound more like a tenor saxophone. This also explains why most of his performances are mentioned as "horn-like."
In his brief life of 26 years and a career that lasted only a few years, Charlie Christian had greatly influenced almost every musician of the time.
Moreover, his body of works had a key role in how modern electric guitar sounds and how it is played generally.
In Charlie's lifetime and after his death, he had remained a great influence on many guitar heroes, and his legacy was carried by legends like T-Bone Walker, Eddie Cochran, B.B King, Chuck Berry, and the prodigy Jimi Hendrix.
Charlie remains a proud member of the Rock and Roll Hall of Fame and a legendary lead guitarist who shaped the instrument's future and use in modern music.
Eddie Van Halen
Only a few guitarists have had that X factor that enabled them to give even the most skilled guitar players a run for their money, and Eddie Van Halen was most certainly their chef!
Easily regarded as one of the greatest and most influential guitarists in rock music history, Eddie Van Halen made more people interested in the guitar than even gods like Hendrix.
Plus, he had a key role in popularizing complex guitar techniques like two-hand tapping and trem-bar effects.
So much so, his technique is now standard for hard rock and metal. It is imitated consistently even after decades of his golden times.
Eddie became hot stuff after the formation of the Van Halen band, which quickly started to rule in the local and, soon, international music scenes.
The band saw its first huge success in 1978 when it released its first album, "Van Halen."
The album stood at #19 on the Billboard music charts while remaining commercially successful heavy metal and rock debut albums of all time.
In the 80s, Eddy had become a musical sensation due to his flawless guitar-playing skills.
It was also the decade in which Van Halen's single "Jump" secured #1 on the billboards while earning them their first Grammy nomination.
Besides making the electric guitar popular among the common folk, Eddie Van Halen completely reformulated how the instrument is played.
In other words, each time a heavy metal artist picks up the instrument, he owes one to Eddy.
He influenced a generation of rock and metal guitarists rather than a few names while also making the common folk interested in picking up the instrument. n o
B.B King
"The blues was bleeding the same blood as me," says B.B King, the man who literally revolutionalized the blues world forever.
B.B King's playing style was influenced by a bunch of musicians rather than a single one, with T-Bone Walker, Django Reinhardt, and Charlie Christian being on top.
His fresh and original guitar playing technique and distinct vibrato were something that made him an idol for blues musicians.
B.B King became a mainstream sensation after releasing the blockbuster record "Three O'Clock Blues" in 1951.
It remained on Billboard magazine's Rhythm and Blue Charts for 17 weeks, with 5 weeks on the number 1 spot.
The song launched King's carrier, after which he got the chance to perform to national and international audiences.
As his career progressed, King's skills became more and more polished, and he remained a humble instrument learner throughout his life.
Though King is no more between us, he is remembered as one the most influential blues guitarists of all time, leaving footprints for countless future blues and rock guitarists to walk on.
Some of the legendary musicians he influenced through his music include Eric Clapton, Gary Clark Jr, and yet again, the one and only Jimi Hendrix!
Also read: 12 affordable guitars for blues that actually get that amazing sound
Jimmy Page
Is he the greatest guitarist the world has ever seen? I would disagree.
But if you ask me whether he is influential? I could rant about it for as long as you don't run away from me; such a musician is Jimmy Page!
A riff master, an exceptional guitar orchestrator, and a studio revolutionary, Jimmy Page has the wildness of Jimi Hendrix and the passion and sensitivity of a blues or folk musician.
In other words, where he would do excellent melodic solos, he also aced distorted guitar music. Not to mention his ultimate command of the acoustic guitar.
Some of the most prominent influences of Jimmy Page include Hubert Sumlin, Buddy Guy, Cliff Gallop, and Scotty Moore.
He combined their styles with his unmatched creativity and turned them into musical pieces that were pure magic!
Jimmy rose to fame in the music world with every release he made with the Led Zeppelin band, most prominently with singles like "How Many More Times," "You Shook Me," and "Friends."
Each song was different than the other and spoke loudly of the musical genius of Jimmy Page.
Though Led Zeppelin split up in 1982 with the death of John Bonham, Jimmy's career solo career still thrives, with many huge collaborations and hit records to his name.
Right now, Jimmy is alive and good, with a legacy that has been and forever will be a guiding light for many talented musicians.
Eric Clapton
Eric Clapton is another name from the 1900s who made his first recording debut with Yardbirds, the same band that helped Eddie Van Halen kick off his career.
However, unlike Eddie, Eric Clapton is more of a blues guy and has remained a key figure in popularizing modern electric blues and rock guitar, a technique used earlier by biggies like T. Bone Walker in the 30s and Muddy Waters in the 40s.
Eric got his big break in the mid-60s through his performances with the fairly popular blues rock band of the time, John Mayall and the Bluesbreakers.
It was his guitar playing abilities and stage presence caught the blues lovers' eyes and ears.
Once in the public eye, Eric's career explored many dimensions of music and made a well-known rock band of the 80s, Derek and the Dominos.
As a lead guitarist and singer, Clapton produced several masterpieces, including "Layla" and "Lay Down Sally," all of which was nothing less than a breath of fresh air for listeners of the time.
Afterward, Eric's music was everywhere, from the collection of hard rock lovers to commercials and movies.
Though the golden days of Eric are over in the mainstream, his mastery of the blues, plaintive and melancholic vibrato, and rapid runs is imitated by many great guitarists today.
According to his autobiography and general playing style, Eric has been deeply influenced by Robert Johnson, Buddy Holly, B.B King, Muddy Waters, Hubert Sumlin, and a few more big names predominantly belonging to the blues.
Eric says, "Muddy Waters was the father figure I never really had."
In his autobiography, Eric also mentioned Robert Johnson, stating, "His (Robert's) music remains the most powerful cry that I think you can find in the human voice."
Some of the most prominent guitar players and musical figures influenced by Eric Clapton include Eddie Van Halen, Brian May, Mark Knopfler, and Lenny Kravitz.
Stevie Ray Vaughan
Stevie Ray Vaughan was just another prodigy in an age filled with guitar maestros, and thanks to his unquestionable skill, he crossed many and matched the remaining.
Blues music was already "cool" when Stevie jumped into the party.
However, the freshness in style and ultimate showmanship he brought to the scene were things that put him on the map, among many other qualities.
Vaughan was quickly introduced to the guitar world by his brother Jimmie and was already participating in bands by the time he was 12 years old.
Though already quite popular in his hometown by the time he was 26, he met mainstream success after 1983.
This was after he was noticed by one of the most influential pop icons of the century, David Bowie, at the Switzerland Montreux Jazz Festival.
Afterward, Bowie invited Vaughan to play with him in his next album, "Let's Dance", which proved to be a major breakthrough for Vaughan, and a cornerstone for a successful solo career.
After gaining considerable popularity through his performance with Bowie, Vaughan released his first solo album in 1983, named Texas flood.
In the album, he did an intense rendition of "Texas Flood" (originally sang by larry Davis), along with releasing two originals named "Pride and Joy" and "Lenny."
The album was followed by several more, each performing reasonably decently on the charts.
Though Vaughan came up with his own statement, several musicians shaped his playing style.
Apart from his brother, some of the most prominent names include Jimi Hendrix, Albert King, Lonnie Mack, and Kenny Burrel.
As for those he influenced, it's a whole generation of successful artists both in the present and in the past.
If you see anyone playing blues rock at this age, they owe it to Stewie.
Tony Iommi
I found it both hilarious and serious when I read a comment that said, "If not for Tony Iommi, every member of Judas Priest, Metallica, Megadeth, and probably any other metal band would be delivering pizzas."
Well, I couldn't agree more. Tony Iommi is the one who invented metal, endorsed metal, and played metal like no one else.
And the shocking thing is that it came out of Tony's biggest regret in life; his cut fingertips, which would also inspire thousands of disabled guitar players in the future.
Though Tony was quite a famous guitarist even in the earliest days of his career, he took off when he formed Black Sabbath in 1969.
The band is known for popularizing guitar detuning and thicker tempos, a technique that would become the signature sound of Iommi and the mainstay of metal music in the future.
Some of the most prominent names Iommi mentioned as his influences include Eric Clapton, John Mayall, Django Reinhardt, Hank Marvin, and the legend Chuck Berry.
As for who Tony Lommi influenced, let's put it that way: every single metal band you know and those yet to come!
Conclusion
Music has evolved a lot in the past century, and we've got to see many new genres.
However, that would be impossible if we take out the names of specific artists who made that possible through their rogue attitude and ultimate creativity.
This list included a few, and arguably the best of those artists, and all the ways they influenced music over the decades. I hope you agree with my selections. And even if you don't, that's totally OK!
Guess what? There's a huge number of artists who influenced music in their own way, and not to put them in a top 10 article doesn't undermine their greatness.
This list was just about the poster boys of guitar music evolution.
Read next: What guitar tuning does Metallica use? How it changed over the years
I'm Joost Nusselder, the founder of Neaera and a content marketer, dad, and love trying out new equipment with guitar at the heart of my passion, and together with my team, I've been creating in-depth blog articles since 2020 to help loyal readers with recording and guitar tips.
Check me out on Youtube where I try out all of this gear: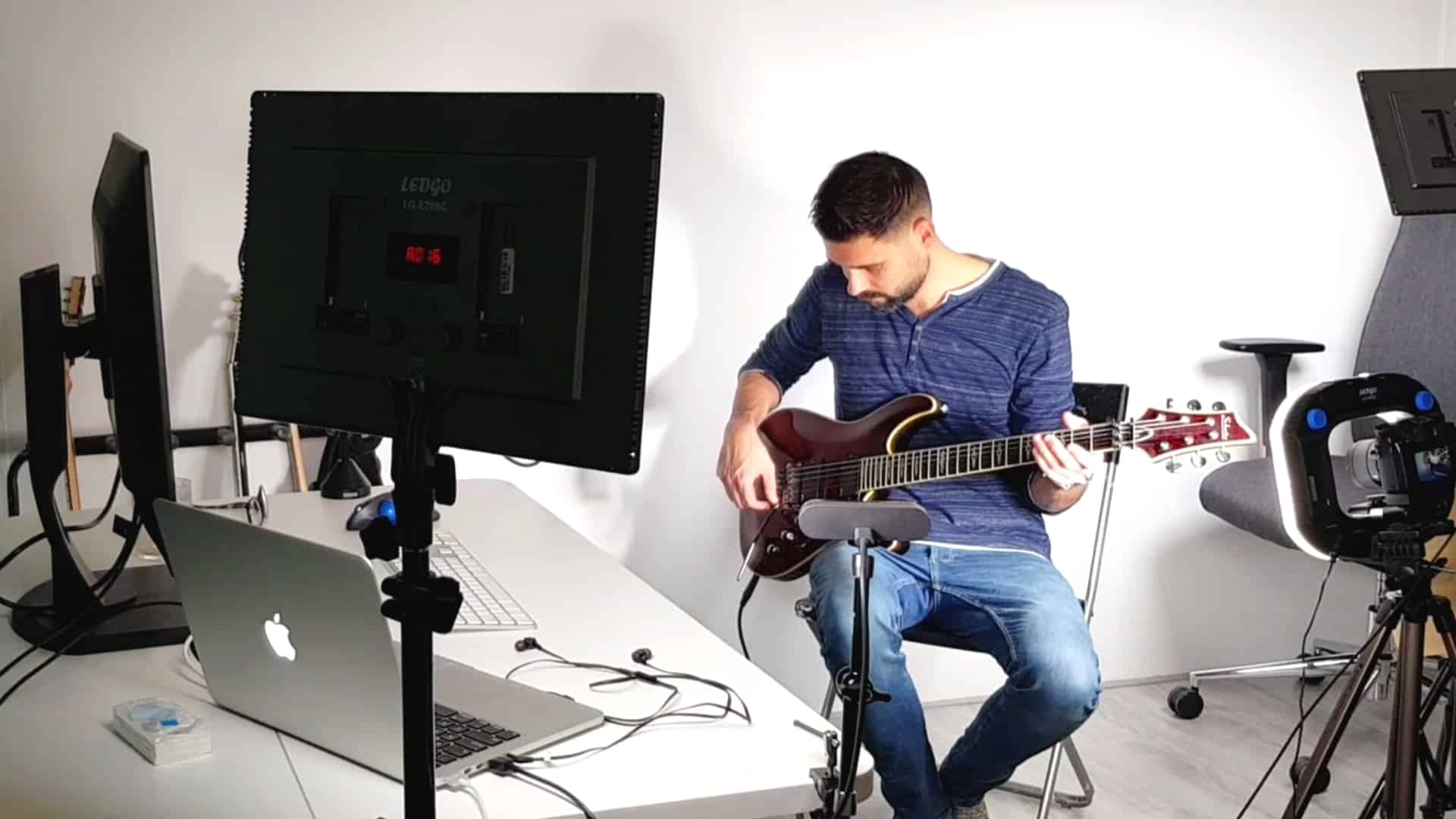 Subscribe