hi there I love creating free content full of tips for my readers, you. I don't accept paid sponsorships, my opinion is my own, but if you find my recommendations helpful and you end up buying something you like through one of my links, I could earn a commission at no extra cost to you.
Learn more
Making a comeback! I am talking about tube amps. Tube amps reemerged again 20 years ago after ruling the music arena in the 60's and the 70s.
This time around, they seem to be here to stay. Their sizes have drastically reduced, and their sonic merits give them an edge over your digital amp.
Tube amps use vacuum tubes for signal amplification away from transistors and diodes used with solid-state amplifiers.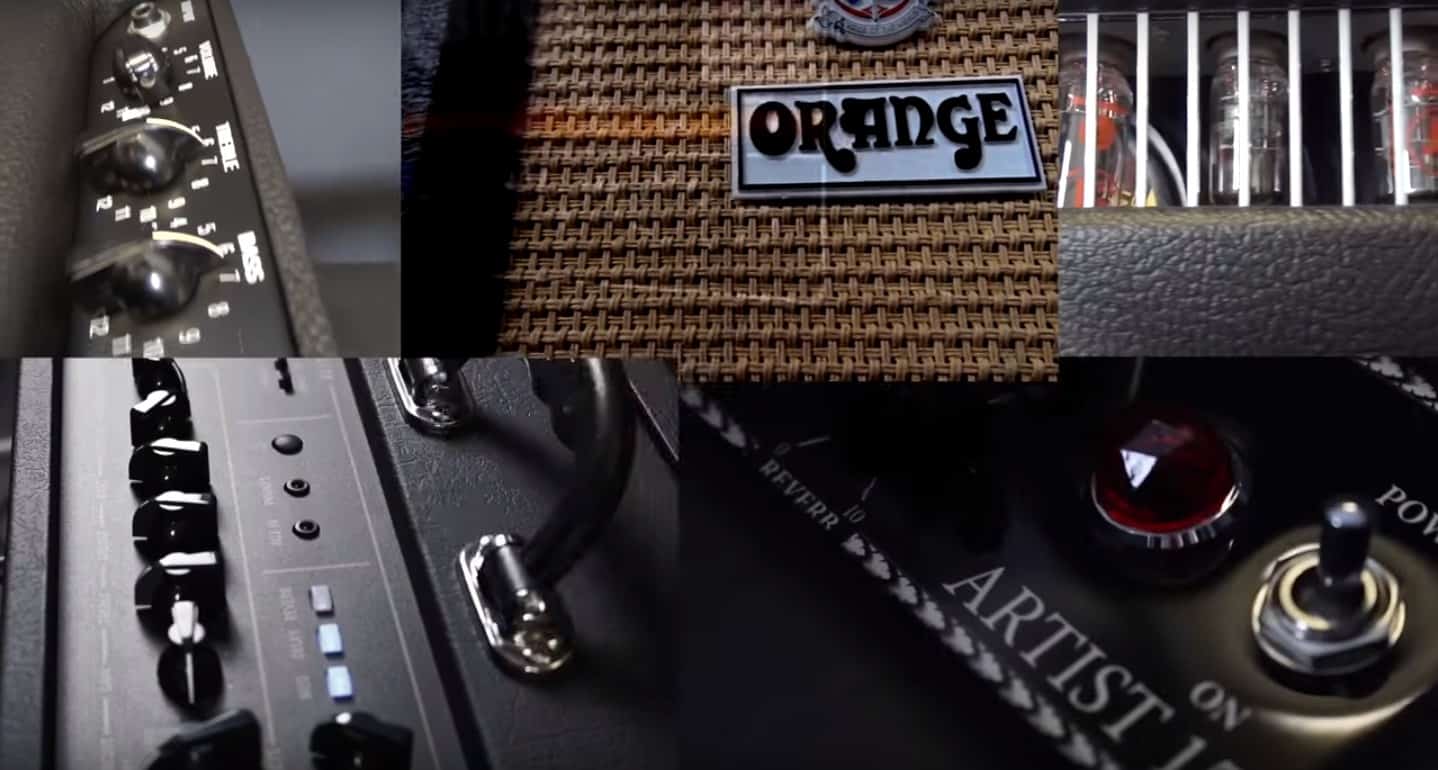 Musicians love them because of their audio power. The tube amp is no match watt for watt with a solid-state amp.
Although the Monoprice model is a great and affordable option with an overall decent sound for home practice as well as stage, I would advice you to spend a little bit more and choose this Fender Pro Junior IV.
It's an amp with the classic looks and sound of what Fender has to offer, and you're not likely to need to invest more in a bigger amp any time soon.
This 15 watt amp will give you a lot of playing hours, from practicing room to stage before you'll outgrow it.
I've checked the prices and you can get it here:
[dfrcs upc="885978878017″]
Of course, there are many more models, and I've given you just a sneak preview of what a tube amp is.
Hang on until the last full stop because this article is dedicated to all about tube amps.
But first, let's take a look at the top 10 choices you have when it comes to these 15-watt amps, after that I'll review each of these in more detail:
Tube AMP Buying Guide: What you should consider
Let us go shopping! If you want to make a change from a solid-state amp to a tube amp, or you want to try a tube amp, be keen on this section.
Here is your buyer's guide. You may be having your own preferences but here are the most common factors to consider before you decide to domesticate a 15-watt tube amp.
Wattage and your needs: The power of the amp is a significant factor. Do you want an amp for your home, bars or bigger arenas? If for home, I would advise that you go for an amp with lower watts.
Tube Quality: Not all tubes will give you the same sound. 6L6 tubes, for instance, beat EL34 tubes on clarity. Again consider the tubes installed on the amp to make the right decision about just what you want.
Preamp Pondering: It is the preamp that shapes the tone of the amp. Features such as its circuitry, loops, multiple channel capability and reverbs should be under your radar. Multiple channel amps allow for more flexibility.
Budget: This is quite clearer. Everyone wants quality but at a reasonable cost. Be mindful of your pocket when making a decision on the tube amp you need for yourself.
User reviews: There is someone within your network who has one or tried a tube amp. You can also rely on the recommendation of your local Technician. Online review platforms also come in handy in your research.
Now that you have enough information to see you through your shopping adventure,
I would be fair if I go a little further to separate the grain from the chaff.
Best 15 Watt Tube amps reviewed
Best cheap budget 15 watt tube amp: Monoprice 611815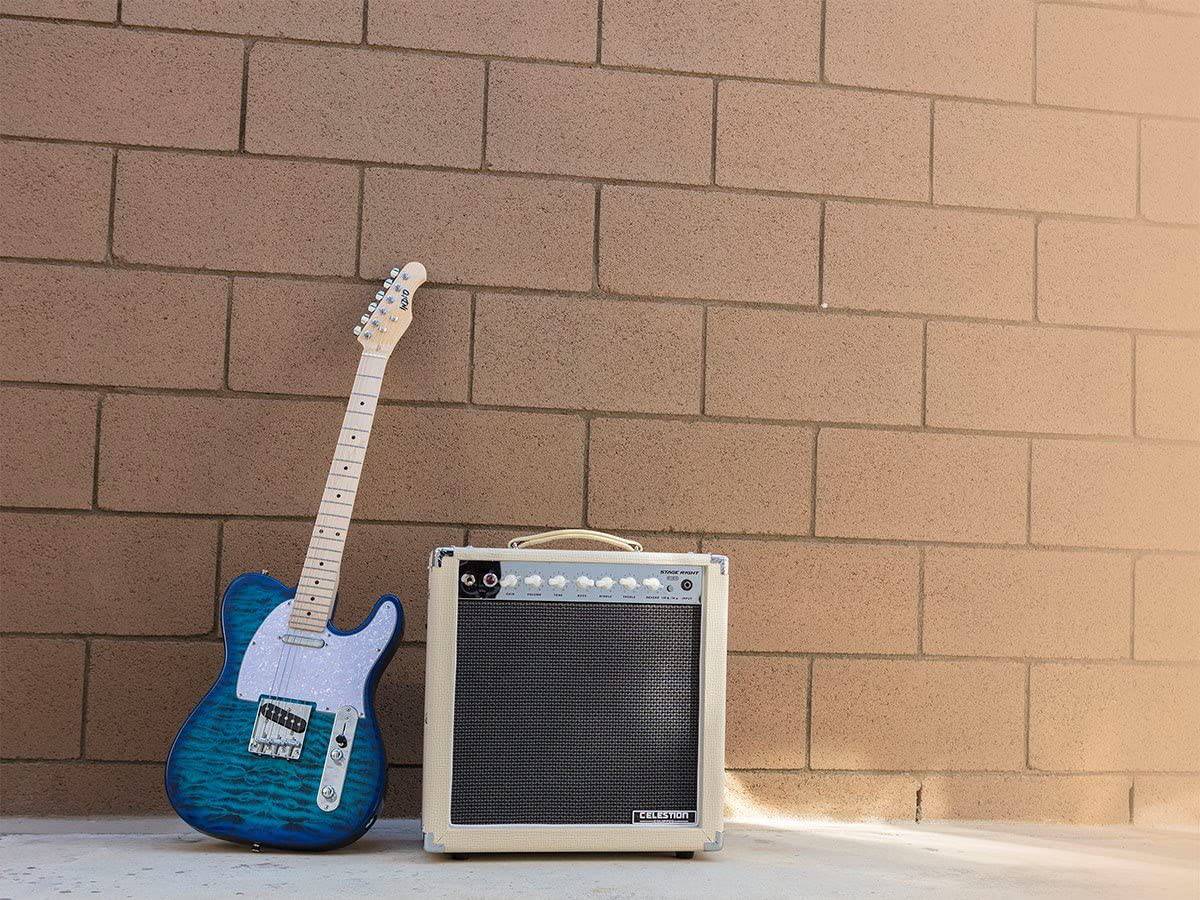 Give Monoprice for its impressive and classic design a chance. Add the fact that it is affordable and there you have a solution for your musical life.
Monoprice has a creamy casing with a black grille touch that is appealing to look at. The casing adds the durability feature to the amp.
The amp is not only about looks, but it also gives you the sound that will enhance your music experience with those vintage guitar melodies.
It comes with an 8" custom speaker, and though not as loud as a stage amp, it promises you a sound for its watts and size.
It's a dual-channel amp that utilizes 12AX7 tubes with each channel running on a 2 EQ band for tonal shaping.
If you love heavy distortion, the amp guarantees that with its gain button. You need something for practice or for small venue gigs, think Monoprice.
Overall best sound: Fender Pro Junior IV
Fender Blues Pro Junior IV is small and low-powered with an output of 15 watts but is great and big in functionality.
You will lump it among the rest, but once you try it out, I guess you will rate it somewhere at the top because that is where it deserves.
For that case, it books a silver position in our reviews. Fender Blues Pro Junior IV is a 1993 product that has seen tremendous changes in upgrades than any other Fender amp.
Perhaps that is the reason why it is what it is, one of the best 15-watt tube amps in the market today. It comes with a Jensen P10R speaker.
Powered by 2 preamp 12AX7 and EL84 output tubes with a solid state rectifier, the amp delivers rich harmonics that are clean and awesome.
Built for any setting, the small combo is good for rock and blues.
You can get it here:
[dfrcs upc="885978878017″]
Best amp types emulation: Fender Super Champ X2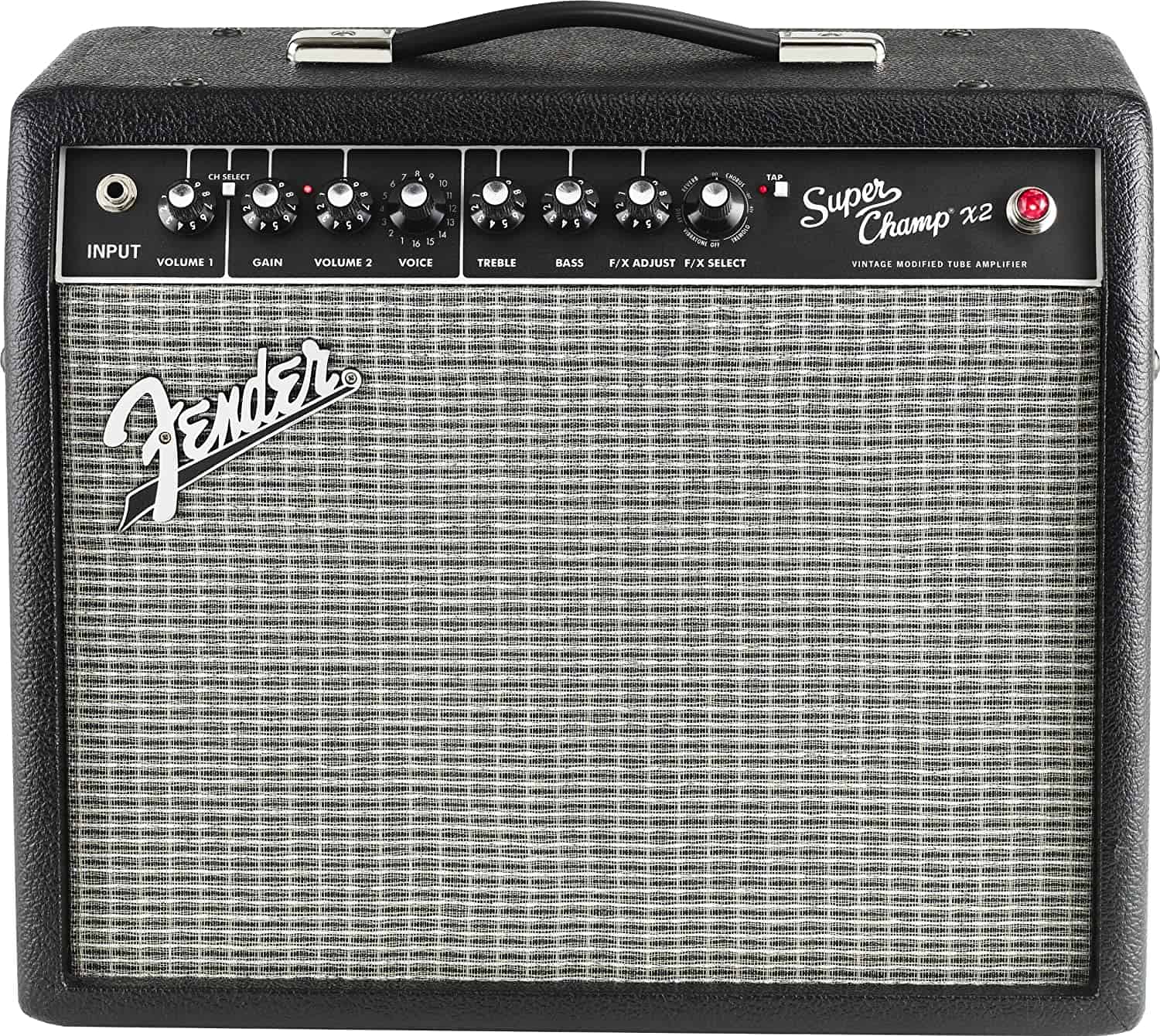 Whether you are an audiophile, guitar pro or just an amateur in the world of amps, you will agree with me that Fender Super Champ X2 has a great sound.
The controls are designed with a solid touch same as the cabinet.  Fender Super Champ X2 comes with one 12AX7 tube and two 6V6 tubes for preamp and power amp respectively.
Coupled with its onboard effects, 10" speaker will deliver a rich sound that is touch responsive.
The good thing with the amp is that you have the flexibility of manipulating the preset to suit your music taste.
With a weight of 24 pounds, Fender Super Champ X2 is reasonably portable by tube amp standards.
However, you will have to be extra careful with its protruding knobs not to damage them.
Check out the latest prices here
Best 15 watt amp with FX loop: Laney Amps CUB 12R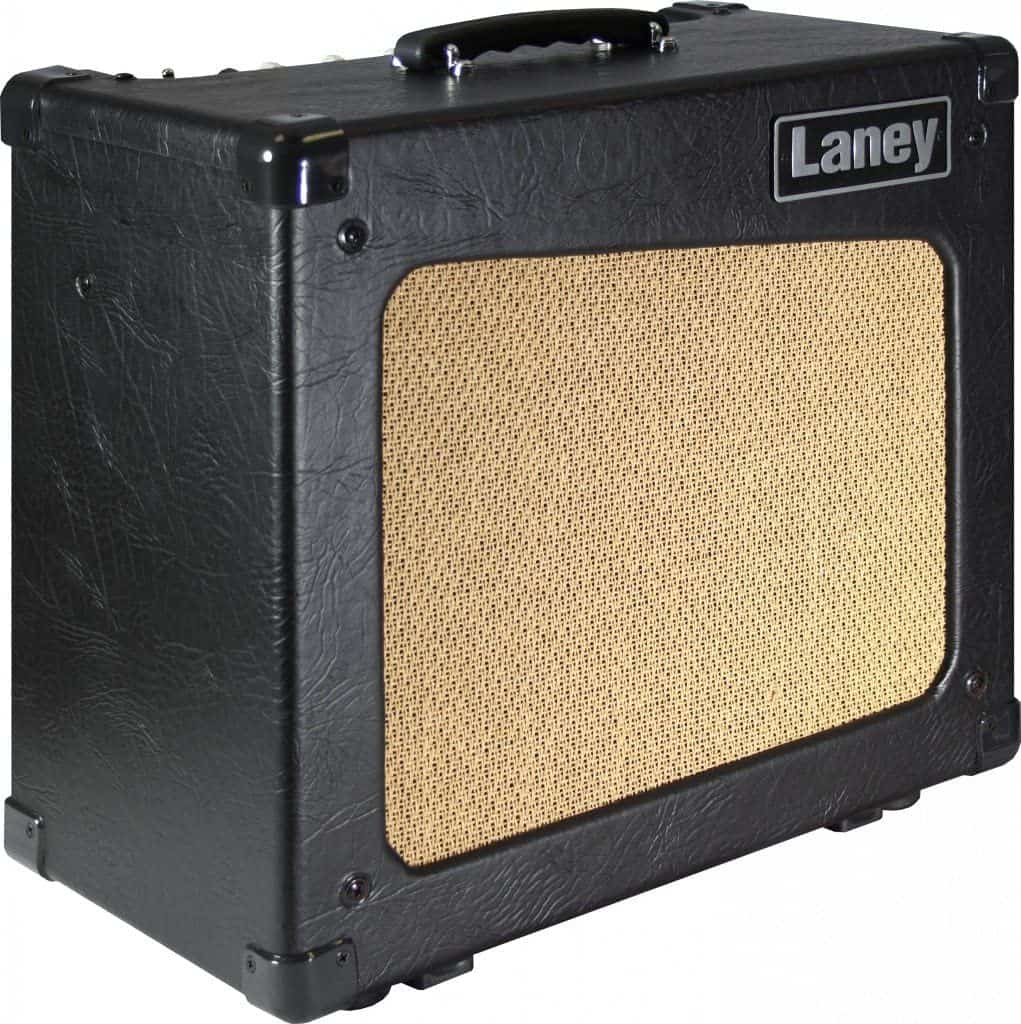 What stands out in Laney Amps CUB 12R is the 12" Celestion speaker. When you hear this, then you should think of a wide variety of tones and versatility.
The amp is not only durable and attractive but also budget-friendly. Its compact design ensures that you can easily carry it to your gigs with little effort.
I mean it comes with that comfort of portability. It comes with a combination of 3 x ECC83 preamp and 2 x EL84 output power tubes.
Laney Amps CUB 12R comes with an onboard reverb capability that allows you to customize tones to your liking and this is made possible by its footswitch and FX loop features.
The amp also supports an external speaker.
Best gain section: Orange OR15H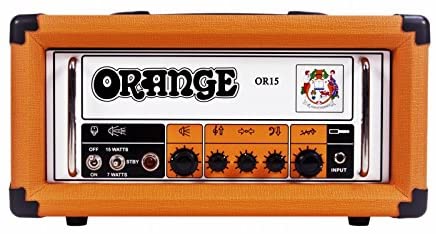 I once asked a friend what he likes most, and he blatantly replied anything vintage.
When he took his guitar lessons, I recommended Orange OR15H to spice his newfound passion for music.
Well, he came back the other day with a thank you gift. Orange OR15H comes with a vintage design that you will not find with another amp.
It is manufactured to salute the iconic OR50 hence the vintage design. The music experience from the amp is good as well.
Suited for lovers of pedals. Its buffered loops mean you are allowed infinite effects while maintaining the tone.
Another attractive feature about the amp is that you can always switch between 15 and 7 watts.
Do not forget that it is also compact making it extremely portable. I would recommend this amp for any player who desires an amp with a bounce.
Best 15 watt tube head: PRS MT 15 Mark Tremonti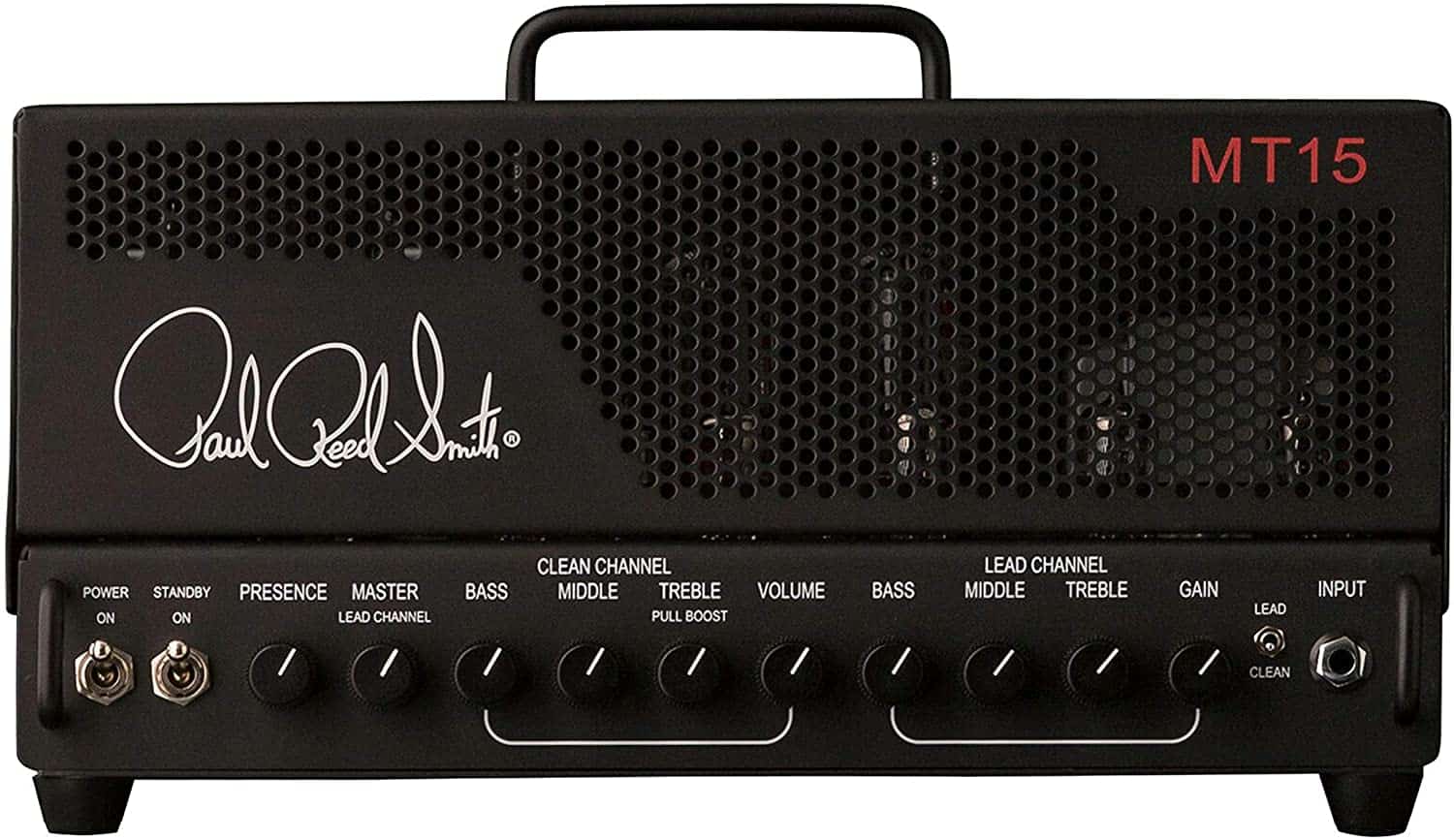 Are you looking for an amp that is commanding in aggression and articulation? MT 15 is a two-channel amp that does exactly that.
The amp comes with 6L6 tubes. The amp is a signature product of Mark Tremonti who in his mind wanted something great in performance but low on wattage.
It allows you the chance to experience five gain stages en route to the master stage for an epic distortion.
The push and pull feature guarantees you an old school crunch. The gain controls are designed to maintain a clean tone throughout all stages irrespective of the spectrum.
Other unique features of MT 15 are its bias adjusters and the effects loop. The metal casing guarantees extra durability to the amp.
Whether you need an amp for practice, gigs, recording, singing, or playing, MT 15 is exactly that for power, sound, and a myriad of other features as discussed.
Check prices and availability here
Best built-in reverb: Vox AC15C2 and AC15C1 Guitar Combo Amps
At the top, we have the Vox AC15C2 and its little 10 watt brother the AC15C1.
With dual 12″ Celestion speakers, two channels, three 12AX7 preamp tubes and two EL84 for output, you have the justification why this brand deserves the golden position.
Vox AC15C2 is a tone master that utilizes its superb features to deliver clean and luscious tones.
This British brand allows you to gain-stage from clean, chimey and overdrive almost perfectly. It gives you the tremolo effect along with spring reverb like no other 15 watts.
The two channels allow for normal voicing and a top boost for a bass tone and interactive treble.
The amp comes with a master volume control experience for gain-staging, and the result is a clean vox tone and a powerful overdrive.
This an amp that will stand with you in small and medium venues and still get your audience thinking it was something big than a 15-watt amp.
I would personally opt for the slightly more affordable 10 watt AC15C1 which has enough power to blow any of the amps on this list away with the same pristine reverb sound.
Check prices and availability here
Types of tube amps
There are three types of tube amps; Triode, Tetrode, and pentode. The categories are subject to their structural composition and vacuum tube power.
One or two of these can be altered to give rise to other forms of tube amps.
Triode: This type involves three elements namely; the anode and cathode are placed apart to make sure that there is no current flowing. In between, them is a control grid. The musical signal goes through the control grid, which then pulls hot electrons from the cathode towards the anode to amplify the sound signal.
Tetrode: The tetrode builds on the shortcomings of the triode. It gives more sound that the triode thanks to the addition of the screen grid in the structure. In between the cathode and the anode, we have a control grid and a screen grid. The introduction of the screen grid is to improve electron acceleration towards the anode for more amplification. However, the coming electrons are of more energy and tend to bounce back hampering the overall efficiency of the amp.
Pentode: Structurally, the pentode has five components as the name suggests. The cathode, the anode, control grid, the screen grid, and the suppressor grid. The work of suppressor is to absorb the excess energy of the electrons from the cathode accelerated by the screen grid to guarantee a higher amplification.
Common problems faced with 15-watt tube amps
Like any other electronic device, tube amps are not full proof against common issues. There is a reason why you take a medical cover even when you are healthy, right?
As long as you own a tube amp, you are sure it will disappoint you at some point. What you do not know is when.
However, its benefits far much outweigh these fears. In this section, we focus on some of the common problems with 15-watt tube amps.
Faulty tubes: Tubes have a lifespan that is put at a maximum of 10000 hours depending on the conditions of the risk factors.
There are a number of signs to look out for to pass a tube as faulty. Check the filament glow, the changes in sound and worse still amp failure to power on.
Filament failure or uneven glow should remind you that you need to change the affected tube.
On sound, humming, hissing, change in volumes among other strange noises is a bad omen.
Overheating is another signal that things are not okay with your system. It should not be lost to you that tube amps work on the principle of heat, but there is that excess heat than normal.
That is what I am talking about. More heat may mean that the power system is letting in more voltage into the amp.
Fuse breaks are common in cases of tube amp overheating. If you are not experienced in handling this problem, we suggest that you get a tech professional to help you.
Just like the way you service your car regularly, tube amps need to be clinically routinely monitored as well.
This will save you a disappointment especially when you are performing on stage.
 Why you should buy a 15-watt tube amp
There is a secret as to why tube amplifiers are back and replacing solid-state amps as the fast choice for shoppers. The sound!
That is one reason why you should go for one as well.
Besides their powerful sounds, tube amps have other benefits that make it stand out among its competitors as highlighted below;
Harmonic distortions. Tube amps are known for even order distortions. The constructive distortion results in a pleasantly musical sound to enhance your experience.
Sounds better even at all levels: Unlike in the case of solid state amps that have best and worst levels, tube amps are good at all levels.
Power Output: Tube amps will give you an optimum power output, and that is how they are rated out there. The maximum power rating is 80 watts for tube amps. This level is safe for your speakers.
Clipping: One thing you will appreciate tubes for is their capability to overload gradually unlike in the case of solid state amps. While they clip, the clipping is insignificant for you to notice. Try that with a solid-state amp, and you will get what I am saying practically.
Great sound: Tubes promise better and higher sound than any the other form of an amp. Credit goes to vacuum tube technology. A 15-watt tube amp is better in sound than its mate from the solid state family.
Tube amp vs. solid state
The debate over which is better between the tube and solid state amps started way back in 70s, and I cannot predict it will continue as long as the two exist.
In several forums that I have come across, it is common to see contributors take sides depending on their taste, preference, and experience.
But there is an absolute truth over which one is the overdog. I have both; hence, I believe I am the best person to break the tie if any.
By the time, you are done with this section; you will have an answer based on facts and contributions from professionals.
Tube Amps
| | |
| --- | --- |
| Advantages | Disadvantages |
| The signal is highly linear | They are bulky, fails in portability |
| Maintenance is easy | Has high power consumption |
| Overload and voltage tolerance | They are pricey |
| Minimized crossover distortion | Negative effect with microphonics |
| Smooth clipping | Lower lifespan for tubes |
| Has a wide and dynamic range | Matching Transformers needed to manage impedance |
Solid State Amps
| | |
| --- | --- |
| Advantages | Disadvantages |
| Smaller in size hence portable | Prone to thermal effects because of its inadequate cooling. |
| Less power consumption to tubes | More prone to signal delays due to stored charge effects |
| Relatively Cheaper  to tubes | Less tolerant to voltage spikes and overloads |
| Operates better than tubes in low voltages | Suffer high distortion |
| No need for transformers to manage impedance | Non-musical sharp clipping |
|   | Maintenance is a bit technical and difficult. |
From the above tables, you can pinpoint clear areas to help you settle the superiority and inferiority debate. No need to strain, I will do it for you.
| | | |
| --- | --- | --- |
| Comparison Item | Solid State Amp | Tube Amp |
| Signal Quality | Good | Best |
| Distortion | Non-Musical | Musical |
| Maintenance | Technical | Easy |
| Portability | Easy | Cumbersome |
| Power Consumption | Low | High |
| Purchasing Cost | Relatively low | Relatively high |
What are the top brands for tube amps?
There are a number of brands of tube amps to choose from.
While we all agree that tube, amps are better, in sound than solid-state amps, like the difference in your finger sizes, tube amps differently, appeal to different audiences.
Guitarists like myself will tell you every tube cooks sound differently, and that is the basis for this section.
I know you are eager to know which brand I will endorse, but I will give you a list based on my interactions with them and let you make your own choice depending on your taste and needs.
Marshall: The brand has been in existence since the 60s and is known for its iconic brands that rule the music industry. They are stage beasts, powerful and better than any other brand! I told you they have been in the game long enough is where they are. Next time you are been entertained, and the sound is massive, think Marshall. Besides the bigger amps, Marshall manufactures smaller sizes for the budget demographics.
Fender: The American brand is best known for its legendary loud and powerful combo guitar amps for almost every music genre. Their 15-watt blues junior has cut itself a niche as a legend in its own right. Like Marshall, Fender makes amps for every other category of needs, so if you on stage or modeling, Fender is an option am giving you to consider.
Mesa/Boogie: This brand ruled the amp market in the 90s having toppled giants like Marshal and Fender. The California based maker has consistently delivered amps that serves your ears with classic sounds. They are rated high-end tubes and can stand in for Fender and Marshall. If you crave for heavy and aggressive sounds but still need to keep that wonderful tone, Mesa/Boogie is your brand.
Orange: The British brand dates back to the 60s. If you happen to bump into a 60s hard rock band, you will most probably see Marshal and Orange amps dominating the stage. They are still cool for their amazing products. Serious artists who are keen on tone should have Orange brand among the top picks.
Vox: Show me a Vox amp, and you will rock my head. Well, this is better known for rock music. Some of its top amps include Valvetronix amp best suited for modeling. The company's currency is gifting you smooth amps. Did I say gift? No, you will pay for it, but the quality guarantees you value for your money, so it is still a gift.
Besides the above five top brands, I will suggest other the Blackstar and Peavey brands to stretch your choosing scope wider.
But in the end, all that matters actually is your needs, your tastes and of course the depth of your pocket.
What are the differences between 15-watt tube amps and more watts?
Watt, which is used to measure power, is the main differentiator of tube amps or even solid-state amps.
The functional differentiation is more important than any other comparative characteristic in amplifiers.
But for our case, we are talking about 15-watt amp for the same category of tube amps; hence the functional power differentiation is null and void.
If the power was the only thing you were looking out for in 15-watt tube amps, naturally I should be dropping you here to go look for any brand.
But wait. There are other essential aspects to consider that you need to know as stated below;
Prices: This is somewhat clear. There are 15-watt tube amps that will deliver on quality as well as saving you some pocket change.
Tubes: Standard tubes should last 10,000 hours all factors kept at constant. Your appetite for more power should not send you into those dark city alleys where you can be ripped off. Get an amp tube that whose tubes will last at least three-quarters of its shelf life.
Casing:  This is an observed difference. Tube amps come in metal and wood casing or a hybrid of the two. Depending on the environment you intend to use it, the casing will be a significant factor.
The brand: Refer to the preceding section.
Conclusion
We shall celebrate digital over analog anywhere and everywhere, but when it comes to choosing an amp with a louder sound, there is no debate that analog is the master.
Trust a tube amp any time. After a slump, they are back more powerful than before. But they are many in brands and types enough to confuse us.
But trust our reviews as we have tried them out and nothing beats experience when it comes to ranking tube amps.
So we believe we have empowered you enough to enhance your shopping experience.
Do not experience a tube amp through the stage, buy one, and turn your home into a stage.
I'm Joost Nusselder, the founder of Neaera and a content marketer, dad, and love trying out new equipment with guitar at the heart of my passion, and together with my team, I've been creating in-depth blog articles since 2020 to help loyal readers with recording and guitar tips.
Check me out on Youtube where I try out all of this gear: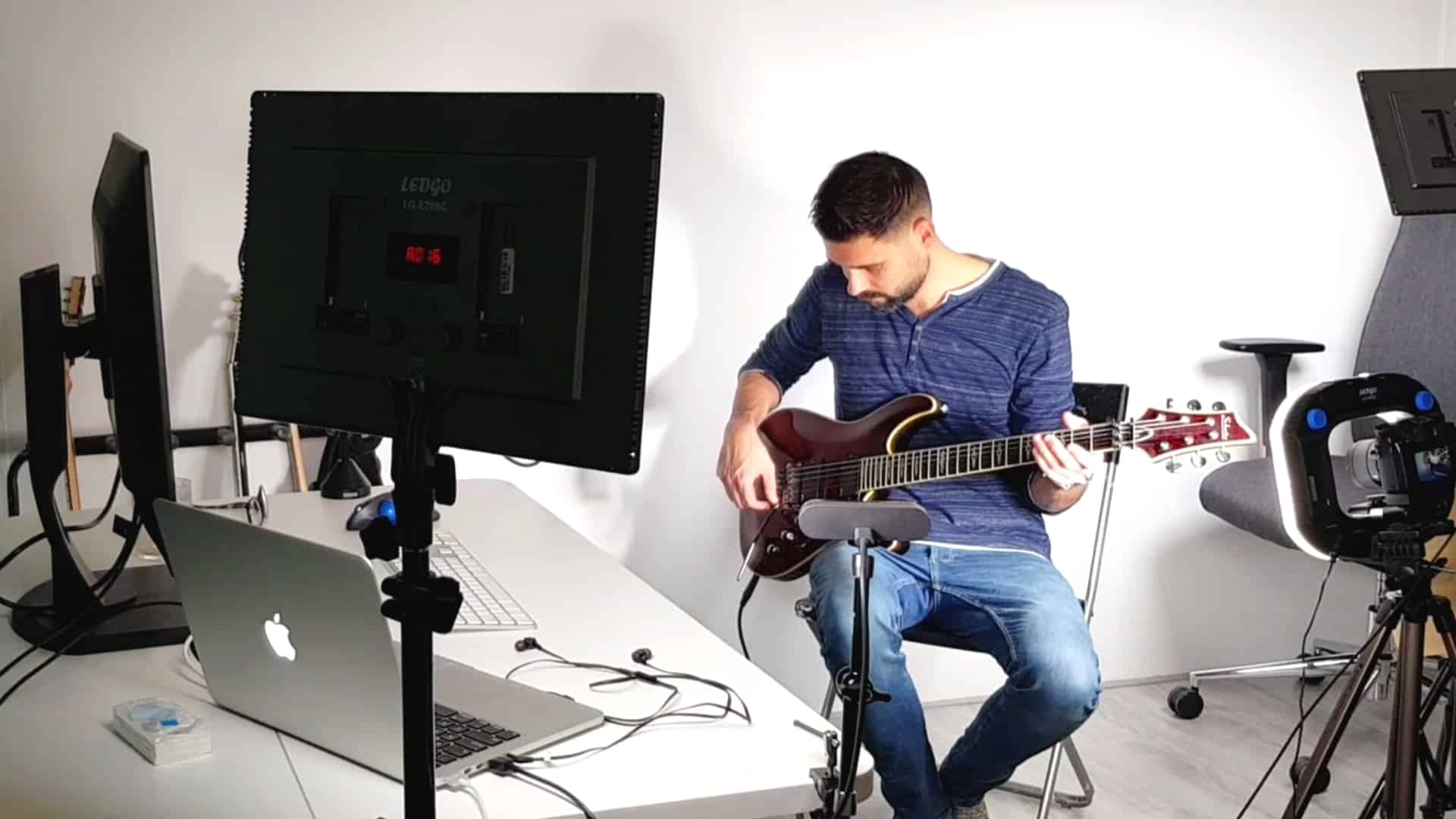 Subscribe