hi there I love creating free content full of tips for my readers, you. I don't accept paid sponsorships, my opinion is my own, but if you find my recommendations helpful and you end up buying something you like through one of my links, I could earn a commission at no extra cost to you.
Learn more
Yamaha Corporation is a Japanese multinational corporation specialized in manufacturing musical instruments, audio equipment, and motorcycles. The company was founded in 1887 and is headquartered in Hamamatsu, Japan.
Yamaha is one of the world's largest manufacturers of musical instruments and audio equipment. What is Yamaha Corporation and what did they do for music? Let's take a look at their history and current business.
As of 2015, Yamaha was the largest manufacturer of musical instruments in the world, making everything from digital keyboards to digital pianos to drums to guitars to brass instruments to strings to synthesizers and more. They also produce home appliances, marine products, and motorcycle engines.
As of 2017, Yamaha was the world's largest manufacturer of musical instruments, and the second largest manufacturer of motorcycles.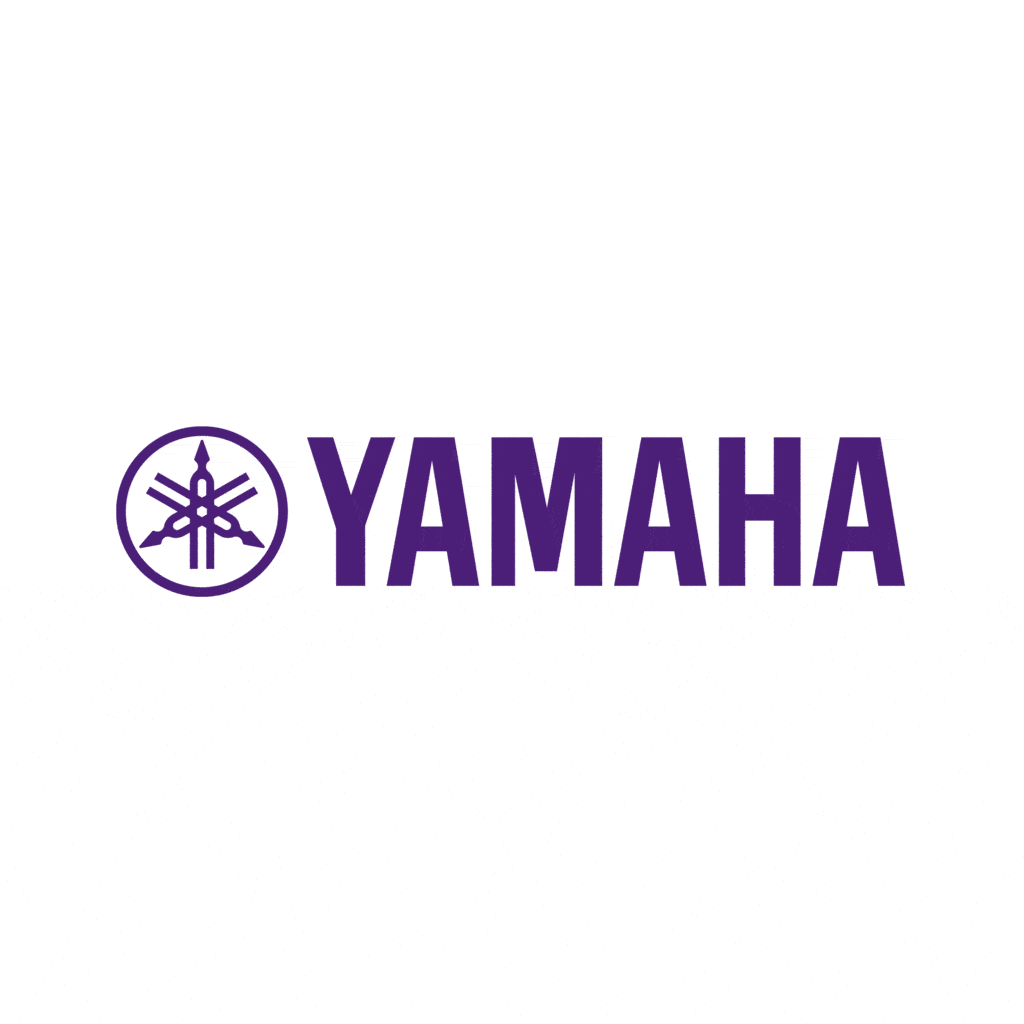 Yamaha Corporation: A Brief History
Early Beginnings
Torakusu Yamaha was a real go-getter, building his first reed organ in 1887.
He founded Yamaha Organ Manufacturing Company in 1889, making it Japan's first maker of Western musical instruments.
Nippon Gakki Co., Ltd. was the name of the company in 1897.
In 1900, they produced their first upright piano.
Grand pianos were made in 1902.
Growth and Expansion
An acoustics lab and research center opened in 1930.
Japan's Education Ministry mandated musical education for Japanese kids in 1948, giving Yamaha's biz a boost.
Yamaha Music Schools debuted in 1954.
Yamaha Motor Company, Ltd. was founded in 1955, making motorcycles and other vehicles.
The first overseas subsidiary was established in Mexico in 1958.
The first concert grand piano was produced in 1967.
Semiconductors were made in 1971.
The first Disklavier pianos were produced in 1982.
The DX-7 digital synthesizer was introduced in 1983.
The company changed its name to Yamaha Corporation in 1987 to celebrate the 100th anniversary.
The Silent Piano series debuted in 1993.
In 2000, Yamaha posted a net loss of $384 million and a restructuring program was initiated.
The Founding of Yamaha Corporation
Torakusu Yamaha
The man behind it all: Torakusu Yamaha. This genius established Nippon Gakki Co. Ltd. (now known as Yamaha Corporation) in 1887, with the sole purpose of manufacturing reed organs. He wasn't done yet though, and in 1900, he started producing pianos. The first piano made in Japan was an upright built by Torakusu himself.
Post-World War II
After World War II, Genichi Kawakami, the company president, decided to repurpose the war-time production machinery and the company's expertise in metallurgical technologies to the manufacture of motorcycles. This resulted in the YA-1 (AKA Akatombo, the "Red Dragonfly"), which was named in honour of the founder. It was a 125cc, single cylinder, two-stroke street bike.
Yamaha's Expansion
Yamaha has since grown into the world's largest manufacturer of musical instruments, as well as a leading manufacturer of semiconductors, audio/visual, computer related products, sporting goods, home appliances, specialty metals, and industrial robots. They released the Yamaha CS-80 in 1977, and the first commercially successful digital synthesizer, the Yamaha DX7, in 1983.
In 1988, Yamaha shipped the world's first CD recorder and purchased Sequential Circuits. They also bought a majority stake (51%) of competitor Korg in 1987, which was bought out by Korg in 1993.
Yamaha also has the largest musical instrument store in Japan, the Yamaha Ginza Building in Tokyo. It includes a shopping area, concert hall, and music studio.
In the late 1990s, Yamaha released a series of portable battery operated keyboards under the PSS and the PSR range of keyboards.
In 2002, Yamaha closed its archery product business that was started in 1959.
In January 2005, it acquired German audio software manufacturer Steinberg from Pinnacle Systems. In July 2007, Yamaha bought out the minority shareholding of the Kemble family in Yamaha-Kemble Music (UK) Ltd, Yamaha's UK import and musical instrument and professional audio equipment sales division.
On 20 December 2007, Yamaha made an agreement with the Austrian Bank BAWAG P.S.K. Group BAWAG to purchase all the shares of Bösendorfer.
Yamaha's Legacy
Yamaha Corporation is widely known for its music teaching programme that began in the 1950s. Their electronics have been successful, popular, and respected products. For example, the Yamaha YPG-625 was awarded "Keyboard of the Year" and "Product of the Year" in 2007 from The Music and Sound Retailer magazine.
Yamaha has definitely left its mark in the music industry, and it looks like it's here to stay!
Yamaha's Product Line
Musical Instruments
Got a hankerin' to make some sweet tunes? Yamaha's got you covered! From reed organs to band instruments, they've got it all. And if you're looking to learn, they even have music schools.
But wait, there's more! Yamaha also has a wide selection of guitars, amps, keyboards, drumsets, saxophones, and even a grand piano.
Audio and Video Equipment
If you're looking to get your audio and video game on, Yamaha's got you covered! From mixing consoles to sound chips, they've got it all. Plus, they've got AV receivers, speakers, DVD players, and even a Hi-Fi.
Motor Vehicles
If you're looking for some wheels, Yamaha's got you covered! From scooters to superbikes, they've got it all. Plus, they've got snowmobiles, ATVs, UTVs, golf cars, and even inflatable boats.
Vocaloid Software
If you're looking to get your vocaloid game on, Yamaha's got you covered! They've got Vocaloid 2 software for the iPhone and iPad, plus the VY series designed to be a high quality product for professional musicians. No face, no sex, no set voice – just complete any song!
Yamaha's Corporate Journey
The Acquisition of Sequential Circuits
In 1988, Yamaha made a bold move and snatched up the rights and assets of Sequential Circuits, including the employment contracts of their development team – including the one and only Dave Smith! After that, the team moved to Korg and designed the legendary Wavestations.
Korg's Acquisition
In 1987, Yamaha took a huge step forward and bought a controlling interest in Korg Inc, making it a subsidiary. Five years later, Korg's CEO Tsutomu Katoh had enough cash to buy out the majority of Yamaha's share in Korg. And he did!
The Archery Business
In 2002, Yamaha decided to close their archery products business.
Sales Subsidiaries in U.K. and Spain
Yamaha also cancelled their joint venture contracts for sales subsidiaries in U.K. and Spain in 2007.
The Bosendorfer Acquisition
Yamaha also competed with Forbes to purchase all shares of Bösendorfer in 2007. They reached a basic agreement with the Austrian Bank and successfully acquired the company.
The YPG-625
Yamaha also released the YPG-625, a 88-key weighted action portable grand.
The Yamaha Music Foundation
Yamaha also established the Yamaha Music Foundation to promote music education and support aspiring musicians.
Vocaloid
In 2003, Yamaha released VOCALOID, a singing synthesis software that generates vocals on a PC. They followed this up with VY1 in 2010, the first Vocaloid with no character. They also released an iPad/iPhone app for Vocaloid in 2010. Finally, in 2011, they released VY2, a Yamaha-made Vocaloid with the codename "Yūma".
Conclusion
Yamaha Corporation has been a leader in the music industry for over a century. From their beginnings as a reed organ manufacturer to their current production of digital musical instruments, Yamaha has been a pioneer in the industry. Their commitment to providing quality products and services has made them a household name. So, if you're looking for a reliable and innovative musical instrument, Yamaha is the way to go!
I'm Joost Nusselder, the founder of Neaera and a content marketer, dad, and love trying out new equipment with guitar at the heart of my passion, and together with my team, I've been creating in-depth blog articles since 2020 to help loyal readers with recording and guitar tips.
Check me out on Youtube where I try out all of this gear: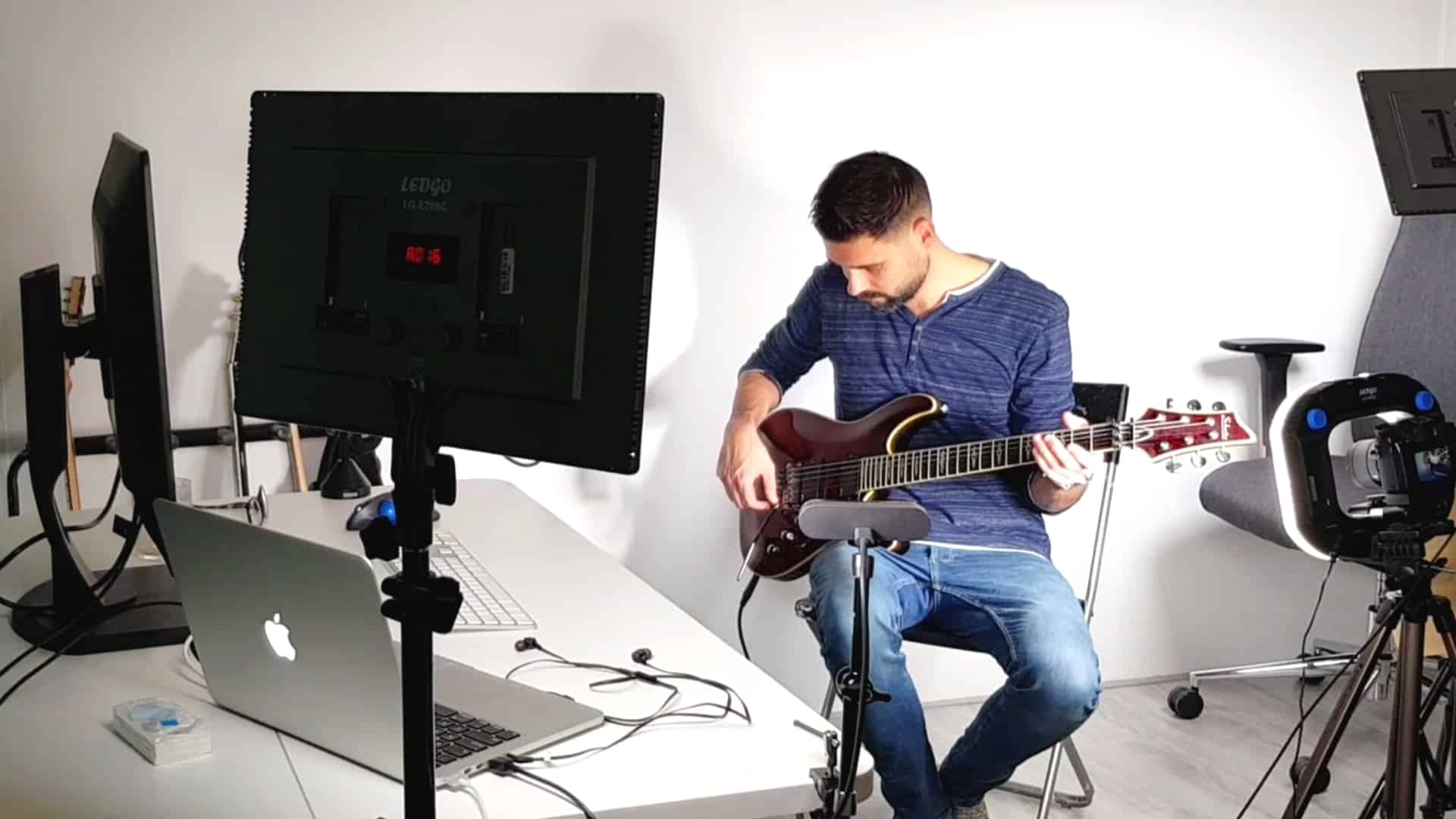 Subscribe