hi there I love creating free content full of tips for my readers, you. I don't accept paid sponsorships, my opinion is my own, but if you find my recommendations helpful and you end up buying something you like through one of my links, I could earn a commission at no extra cost to you.
Learn more
Ibanez is one of the most iconic guitar brands in the world. Yeah, NOW it is. But many people don't know they started as a replacement parts provider for Japanese guitars, and there's so much more to learn about them.
Ibanez is a Japanese guitar brand owned by Hoshino Gakki which began making guitars in 1957, first supplying to a shop in their hometown Nagoya. Ibanez began making copies of US imports, becoming known for "lawsuit" models. They were one of the first Japanese instrument company to gain worldwide popularity.
Let's look at how a copycat brand could gain so much popularity worldwide.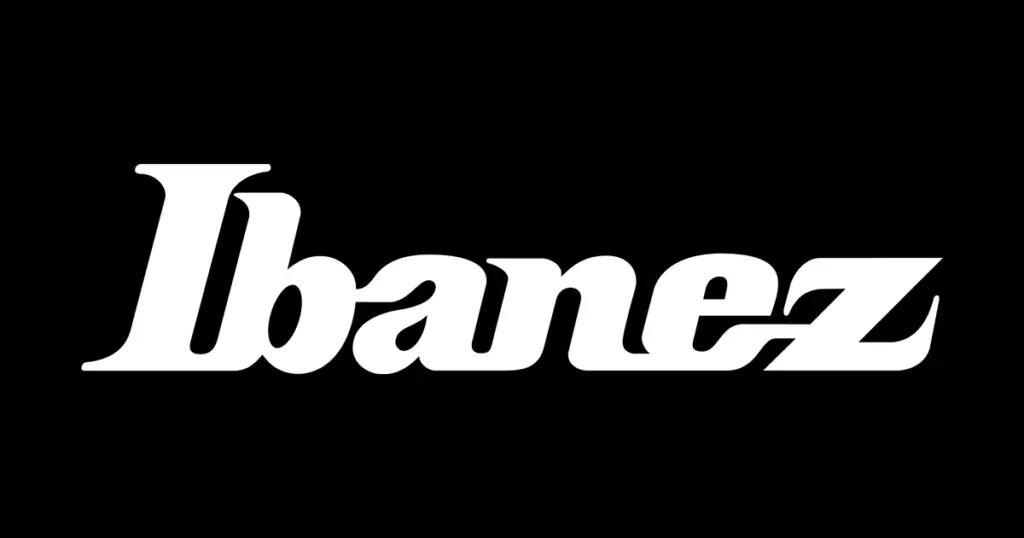 Ibanez: A Guitar Company with Something for Everyone
A Brief History
Ibanez has been around since the late 1800s, but they didn't really start to make a name for themselves until the metal scene of the 80s and 90s. Since then, they've been a go-to for all kinds of guitar and bass players.
The Artcore Series
The Artcore series of guitars and basses is a great option for those who want a more traditional look. They're the perfect alternative to the more classic models from Epiphone and Gretsch. Plus, they come in a range of prices and qualities, so you can find something that fits your budget.
Something for Everyone
If you're looking for something in between Epiphone and Gibson, Ibanez has got you covered. Their AS and AF series are perfect for those who want the sound of an ES-335 or ES-175 without breaking the bank. So, whether you're a metalhead or a jazz enthusiast, Ibanez has something for you.
The Fascinating History of Ibanez: A Legendary Guitar Brand
The Early Days
It all started back in 1908 when Hoshino Gakki opened its doors in Nagoya, Japan. This sheet music and music-products distributor was the first step towards the Ibanez we know today.
In the late 1920s, Hoshino Gakki began importing high-end classical guitars from Spanish guitar builder Salvador Ibáñez. This marked the beginning of Ibanez's journey in the guitar business.
When rock 'n' roll hit the scene, Hoshino Gakki switched to making guitars and adopted the name of the well-respected maker. They started producing budget guitars designed for export, which were of low-quality and had a peculiar look.
The Lawsuit Era
In the late 1960s and 70s, Ibanez shifted production away from low-quality original designs to high-quality replicas of iconic American brands. This was a result of the declining build quality from U.S. guitar makers and decreasing demand due to the disco era.
Gibson's parent company, Norlin, took notice and brought "the lawsuit" against Hoshino, claiming trademark infringement over the shape of guitar headstock designs. The suit was settled out of court in 1978.
By this time, guitar buyers were already aware of Ibanez's high-quality, low-cost guitars and many high-profile players had adopted Ibanez's emerging original designs, such as John Scofield's Signature Semi-hollow body model, Paul Stanley's Iceman, and George Benson's signature models.
The Rise of Shred Guitar
The 80s saw a huge shift in guitar-driven music, and the traditional designs of Gibson and Fender felt limited to players who wanted more speed and playability. Ibanez stepped in to fill the void with their Saber and Roadstar guitars, which later became the S and RG series. These guitars featured high-output pickups, floating double-locking tremolos, thin necks, and deep cutaways.
Ibanez also allowed high-profile endorsers to spec completely original models, which was very rare in guitar production. Steve Vai, Joe Satriani, Paul Gilbert, Frank Gambale, Pat Metheny, and George Benson all had their own signature models.
Dominance in the Nu-Metal Era
When Grunge gave way to Nu-Metal in the 2000s, Ibanez was right there with them. Their over-engineered guitars were perfect for dropped tunings, which were a stylistic foundation for the new generation of players. Plus, the rediscovery of 7-string Universe models, such as the Steve Vai signature, made Ibanez the go-to guitar for popular bands like Korn and Limp Bizkit.
Ibanez's success in the Nu-Metal era led to other makers creating their own 7-string models, at all price points. Ibanez had become a household name in the guitar world and their legacy continues to this day.
The Humble Beginnings of the Hoshino Company
From Bookstore to Guitar Maker
Back in the Meiji Era, when Japan was all about modernization, a certain Mr. Hoshino Matsujiro opened a bookstore in Nagoya. It sold books, newspapers, sheet music, and instruments. But it was the Western instruments that really caught people's attention. It wasn't long before Mr. Hoshino realized that one instrument was more popular than the rest: the acoustic guitar.
So in 1929, Mr. Hoshino created a subsidiary company to import guitars made by Spanish luthier Salvador Ibáñez é Hijos. After getting feedback from customers, the company decided to start making their own guitars. And in 1935, they settled on the name we all know and love today: Ibanez.
The Ibanez Revolution
The Ibanez guitar was a hit! It was affordable, versatile, and easy to learn. It was like the perfect storm of guitar-making. People couldn't get enough of it!
Here's why Ibanez guitars are so awesome:
They're super affordable.
They're versatile enough to play any genre.
They're easy to learn, even for beginners.
They look super cool.
They sound amazing.
No wonder Ibanez guitars are so popular!
From Bombs to Rock and Roll: The Ibanez Story
The Pre-War Years
Ibanez had been around for a while before World War II, but the war wasn't kind to them. Their factory in Nagoya was destroyed in US Air Force bombing raids, and the rest of the Japanese economy was suffering from the war's effects.
The Post-War Boom
In 1955, Matsujiro's grandson, Hoshino Masao, rebuilt the factory in Nagoya and turned his attention to the post-war boom that was just what Ibanez needed: rock and roll. With the explosion of early rock, demand for electric guitars skyrocketed, and Ibanez was perfectly placed to meet it. They started producing guitars, amps, drums and bass guitars. In fact, they couldn't keep up with demand and had to start contracting out to other companies to help with manufacturing.
The Crime That Made a Fortune
In 1965, Ibanez found a way into the US market. Guitar maker Harry Rosenbloom, who crafted handmade guitars under the brand name "Elger," decided to give up manufacturing and offer his Medley Music Company in Pennsylvania to Hoshino Gakki, to act as the sole distributor of Ibanez guitars in North America.
Ibanez had a plan: copy the headstock and neck design of Gibson guitars, especially the famed Les Paul, capitalizing on the design recognition the brand enjoyed. This way, aspiring and professional musicians who wanted Gibson guitars but couldn't or wouldn't afford one suddenly had a much more accessible option.
The Miracle of Ibanez
So how did Ibanez become so successful? Here's the breakdown:
Inexpensive electronics: Electronics research during the war became an industrial advantage
Revitalized entertainment industry: War fatigue worldwide meant a new eagerness for entertainment
Existing infrastructure: Ibanez had fifty years of experience making instruments, ideally positioning them to meet demand
And that's the story of how Ibanez went from bombs to rock and roll!
The Lawsuit Era: A Tale of Two Guitar Companies
The Rise of Ibanez
Back in the late '60s and '70s, Ibanez was just a small-time guitar maker, churning out low-quality guitars that no one really wanted. But then something changed: Ibanez started producing high-quality replicas of famous Fenders, Gibsons, and other iconic American brands. Suddenly, Ibanez was the talk of the town.
Gibson's Response
Gibson's parent company, Norlin, wasn't too happy about Ibanez's success. They decided to take legal action against Ibanez, claiming that their headstock designs infringed upon Gibson's trademark. The case was settled out of court in 1978, but by then, Ibanez had already made a name for itself.
The Aftermath
The US guitar industry was in a bit of a slump in the late '60s and early '70s. Build quality was on the decline, and the demand for guitars was decreasing. This gave smaller luthiers the opportunity to step in and create high-quality guitars that were more reliable than the mass-produced guitars of the era.
Enter Harry Rosenbloom, who ran Medley Music of Bryn Mawr, Pennsylvania. In 1965, he stopped making guitars himself and became the exclusive distributor of Ibanez guitars in America. And in 1972, Hosino Gakki and Elger began a partnership to import Ibanez guitars to the USA.
The Ibanez Super Standard was the tipping point. It was a very close take on a Les Paul, and Norlin had seen enough. They filed a lawsuit against Elger/Hoshino in Pennsylvania, and the lawsuit era was born.
The Legacy of Ibanez
The lawsuit era may have been over, but Ibanez was just getting started. They had already won over famous fans like Bob Weir of the Grateful Dead and Paul Stanley of KISS, and their reputation for quality and affordability was only growing.
Today, Ibanez is one of the most respected guitar makers in the world, and their guitars are beloved by musicians of all genres. So the next time you pick up an Ibanez, remember the story of how it all began.
The Evolution of the Electric Guitar
The Birth of Shred Guitar
In the 1980s, the electric guitar was revolutionized! Players were no longer content with the traditional designs of Gibson and Fender, so they started searching for something with more speed and playability. Enter Edward Van Halen, who popularized the Frankenstein Fat Strat and Floyd Rose vibrato system.
Ibanez saw an opportunity and stepped in to fill the void left by traditional manufacturers. They created the Saber and Roadstar guitars, which later became the S and RG series. These guitars had all the features that players were looking for: high-output pickups, floating double-locking tremolos, thin necks and deep cutaways.
High Profile Endorsers
Ibanez also allowed high profile endorsers to spec their own completely original models, something that was very rare in guitar production. Steve Vai and Joe Satriani were able to create models that were tailored to their needs, not marketing men. Ibanez also endorsed other shredders of the time, like Paul Gilbert of Mr. Big. and Racer X, and jazz players, including Frank Gambale of the Chick Corea Elektric Band and Return to Forever, Pat Metheny and George Benson.
The Rise of Shred Guitar
The 80s saw the rise of shred guitar, and Ibanez was at the forefront of this revolution. With their high-output pickups, floating double-locking tremolos, thin necks and deep cutaways, Ibanez guitars were the perfect choice for players looking for more speed and playability. They also allowed high profile endorsers to spec their own models, something that was very rare in guitar production.
So if you're looking for a guitar that can keep up with your shredding, look no further than Ibanez! With their wide range of features and models, you're sure to find the perfect guitar for your needs.
Ibanez: A Dominant Force in Nu-Metal
The Evolution of Music
Grunge was so 90s, and Nu-Metal was the new hotness. As popular music tastes changed, Ibanez had to keep up. They had to make sure their guitars could handle the dropped tunings that were becoming the norm. Plus, they had to make sure their guitars could handle the extra string that was becoming popular.
The Ibanez Advantage
Ibanez had a head start on the competition. They had already made 7-string guitars, like the Steve Vai signature, years ago. This gave them a huge advantage over the competition. They were able to quickly create models at all price points and become the go-to guitar for popular bands like Korn and Limp Bizkit.
Staying Relevant
Ibanez has been able to stay relevant by creating innovative models and responding to changing musical genres. They've even made 8-string models that are quickly becoming popular.
The Low End of the Spectrum
The Ibanez Soundgear Series
When it comes to basses, Ibanez has got you covered. From the big body hollow models to the fan-fretted active ones, they've got something for everyone. The Ibanez Soundgear (SR) series has been around for over 30 years and has become quite popular for its:
Thin, fast neck
Smooth, contoured body
Sexy look
The Perfect Bass for You
Whether you're a beginner or an experienced player, Ibanez has the perfect bass for you. With its range of models, you're sure to find something that fits your style and budget. And with its thin neck and smooth body, you'll be able to play with ease and comfort. So what are you waiting for? Get your hands on an Ibanez Soundgear bass today and start jamming!
Ibanez: A New Generation of Guitars
The Metal Years
Since the 90s, Ibanez has been the go-to brand for metalheads everywhere. From the Talman and Roadcore series, to the signature models of Tosin Abasi, Yvette Young, Mårten Hagström and Tim Henson, Ibanez has been the brand of choice for the shredders and riffers of the world.
The Social Media Revolution
Thanks to the power of the internet, metal has seen a resurgence in recent years. With the help of Instagram and other social media platforms, metal has become more accessible than ever before, and Ibanez has been right there with them, providing the tools of the trade for the modern metal musician.
A Century of Innovation
Ibanez has been pushing the boundaries of guitar playing for over a hundred years, and they show no signs of slowing down. From their classic models to their modern marvels, Ibanez has been the go-to brand for the daring and the daring-doers.
The Future of Ibanez
So what's next for Ibanez? Well, if the past is anything to go by, we can expect more boundary-pushing instruments, more innovative designs, and more metal-inspired mayhem. So, if you're looking to take your guitar playing to the next level, Ibanez is the way to go.
Where Are Ibanez Guitars Made?
The Origins of Ibanez Guitars
Ah, Ibanez guitars. The stuff of rock 'n' roll dreams. But where do these beauties come from? Well, it turns out that most Ibanez guitars were crafted in the FujiGen guitar factory in Japan until the mid-to-late 1980s. After that, they started getting made in other Asian countries like Korea, China, and Indonesia.
The Many Models of Ibanez Guitars
Ibanez has a huge selection of models for you to choose from. Whether you're looking for a Hollowbody or semi-hollow body guitar, a signature model, or something from the RG series, S series, AZ series, FR series, AR series, Axion Label series, Prestige series, Premium series, Signature series, GIO series, Quest series, Artcore series, or the Genesis series, Ibanez has got you covered.
Where Are Ibanez Guitars Made Now?
Between 2005 and 2008, all S series and derivative Prestige models were made exclusively in Korea. But in 2008, Ibanez brought back the Japanese-made S Prestiges and all Prestige models since 2009 have been crafted in Japan by FujiGen. If you're looking for a cheaper alternative, you can always opt for Chinese and Indonesian-made guitars. Just remember that you get what you pay for!
The American Master Series
The only Ibanez guitars made in the United States are the Bubinga, the LACS guitars, US Customs from the '90s, and the American Master guitars. These are all neck-throughs and usually have fancy figured woods. Plus, some of them are even uniquely painted. The AM's are pretty rare and many people say they're the best Ibanez guitars they've ever played.
So there you have it. Now you know where Ibanez guitars come from. Whether you're looking for a classic Japanese-made model or something from the American Master series, Ibanez has something for everyone. So go ahead and rock on!
Conclusion
Ibanez has been an iconic brand in the guitar industry for decades, and it's easy to see why. From their commitment to quality to their wide range of instruments, Ibanez has something for everyone.
It's fun to learn about the somewhat questionable origins and how it hasn't stopped them from becoming a real POWERHOUSE. in the guitar industry. Hope you enjoyed it!
I'm Joost Nusselder, the founder of Neaera and a content marketer, dad, and love trying out new equipment with guitar at the heart of my passion, and together with my team, I've been creating in-depth blog articles since 2020 to help loyal readers with recording and guitar tips.
Check me out on Youtube where I try out all of this gear: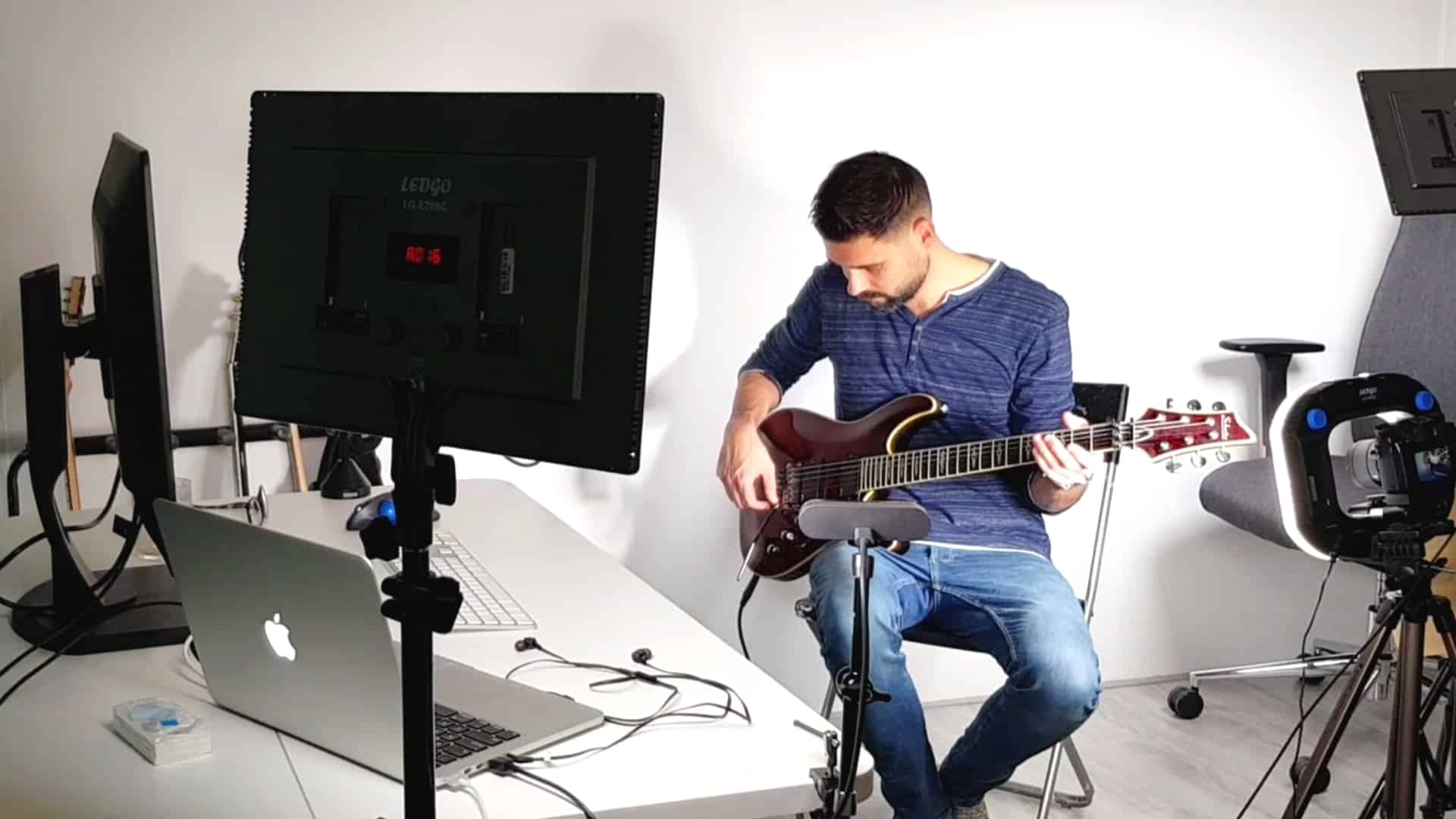 Subscribe