hi there I love creating free content full of tips for my readers, you. I don't accept paid sponsorships, my opinion is my own, but if you find my recommendations helpful and you end up buying something you like through one of my links, I could earn a commission at no extra cost to you.
Learn more
Black Label Society is an American heavy metal band from Los Angeles, California formed by Zakk Wylde. The band has, thus far, released nine studio albums, two live albums, two compilation albums, one EP, and three video albums.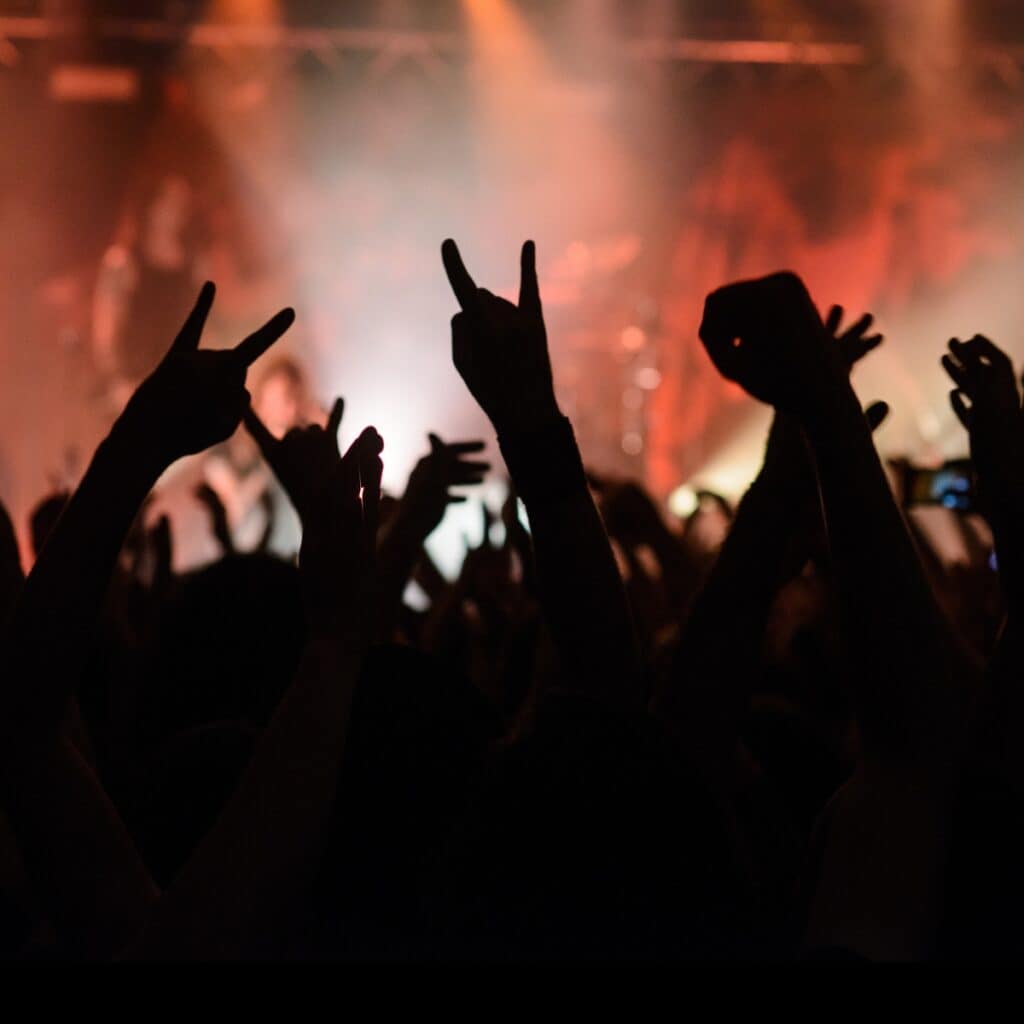 Introduction
Black Label Society, led by guitar virtuoso Zakk Wylde, is a multi-platinum selling hard rock/ heavy metal band. Throughout their career, Zakk Wylde and the Black Label Society have released several studio albums as well as two live albums that have achieved widespread commercial and critical success.
In this article, we will explore how Zakk Wylde founded the band and its evolution since then.
Overview of Black Label Society
Black Label Society is an American heavy metal band formed in 1998 by Zakk Wylde, guitarist for Ozzy Osbourne. The band's core line-up consists of lead singer/guitarist Wylde, bassist John DeServio and drummer Jeff Fabb. The revolving members of the group include a number of session guitarists, including Steve Gibb, Kirk Windstein and Nick Catanese.
Since their formation in 1998 the group has released nine studio albums, two live albums, two compilation albums and two EPs as well as two DVDs. In addition to their own work they have also made contributions to various soundtracks and compilations such as "Guitar Hero" and "Rock Band" video games. They have also made numerous appearances on network television shows such as Jimmy Kimmel Live!, Late Night with Conan O'Brien and Jay Leno.
Black Label Society are known for their hard hitting riffs along with Zakk's signature Les Paul tones which create a very distinctive sound which sets them apart from other metal bands of their ilk. Their lyrical themes range from inner struggles and personal reflections on life to more abstract concepts such as death and mortality among many other topics that stem from Zakk's writing style. Combining elements from classic hard rock, doom metal, heavy blues rock, stoner groove riffs along with Wylde's acoustic guitar interludes they achieved a unique yet recognizable sound that became popular amongst the underground metal scene during the early 2000s.
While they were not commercially successful compared other bands like Metallica or Megadeth they still enjoyed a successful career spanning two decades with an ever loyal underground following that obsessed over their rare live dates around Europe and North America which rewarded fans with unforgettable experiences into Black Label Society's dark realms full of thunderous riffs accompanied by enchanting stage presence of Zakk Wylde himself who vigorously shreds solos while wearing his iconic top hat or Stetson patterned bandana while displaying one if not multiple tattoos spanning his body emblematic to his intrepid spirit found within the depths of this iconic trio filled with never ending jams where the night can only end when you decide so.
Zakk Wylde's Background
Zakk Wylde is an American musician, songwriter and multi-instrumentalist best known for his work as the lead guitarist in Ozzy Osbourne's band from 1987 to 1995 and again from 2001 to 2009. Wylde started playing guitar at a young age, idolizing Jimi Hendrix, blues masters like Albert King and Stevie Ray Vaughan, as well as British rockers Led Zeppelin. He became particularly interested in heavy metal, forming his first band when he was 14.
In 1998, after leaving Ozzy's band, Wylde formed the heavy metal group Black Label Society. His objective was to create a southern-rock influenced brand of hard rock that blended different aspects of music including blues, country, classic rock and heavy metal in order to bring something truly unique to the music industry. He named the group "Black Label" after the highest level of alcohol – Jack Daniel's Tennessee Whiskey – in reference to how staunchly his music is based on drinks. Black Label Society's debut album "Sonic Brew" was released in May 1998 and has become an influential release within the hard rock world with fans across multiple generations of musicians citing it as a major influence on their own music tastes.
Early Beginnings
Zakk Wylde's legendary band, Black Label Society, was formed in 1998. The band has achieved a lot of success over the years, but it all started with Zakk's own passion and creativity. He started crafting his unique brand of heavy metal music and soon enough, he and his friend John DeServio had put together a band. They then recorded their first album, Sonic Brew, in 1998. From there the band truly began their journey and found success.
Formation of the Band
Black Label Society, commonly abbreviated BLS, is an American heavy metal band formed in Los Angeles, California in 1998 by Zakk Wylde. The band has gone through many line-up changes over the years with Wylde as the only constant member. Initially a short-lived solo project of Wylde's, Black Label Society continues to record and tour including some thirty stops between 2003 and 2006.
Wylde created Black Label Society in 1998 soon after leaving Ozzy Osbourne's band to pursue a diverse array of musical styles under one banner. To record his first album entitled "Sonic Brew", Wylde enlisted help from experimental bassist Jonathan Henry and drummer Chuck Trash. Soon after its release in April 1999, BLS was joined by drummer Phil Ondich who had accompanied Wylde during his previous solo shows around L.A., while John Jesus DeStefano replaced Henry on bass in 2000.
Through the 2000s, BLS continued to tour extensively and released multiple albums such as "Stronger Than Death" (2000), "1919 Eternal" (2002) which peaked at number 88 on Billboard 200 chart and etc. Eventually, in 2009 original members Chuck Trash & John Jesus DeStefano left the band and were replaced by former Ozzy Osbourne drummer Mike Inez & former Rob Zombie bass guitarist Joe Duplantier respectively for their upcoming album "Order of the Black". In conclusion, this lineup continues to work on new material since its debut together but no new works have been officially announced nor released so far.
Recording of the Debut Album
In 1998, Black Label Society started working on material for its first album. This record kickstarted the band's career. Its dark, but melodic sound and Zakk Wylde's fierce vocal delivery were an instant hit with music fans across the globe. Soon, Black Label Society was performing shows to packed houses around the world and their cult following in the metal scene kept growing exponentially.
The debut album was recorded at Steve Smyth's Rhythm Studios in Los Angeles by engineer Steve Thompson (Guns N' Roses, Metallica) and mixed by Alan Colbert at Total Access Recording in Redondo Beach. Thompson and Colbert worked on a tight schedule for nearly two months and made sure all of the details were perfectly captured on tape. The end result was a timeless classic that still sounds great today even after 20 years since it was originally released.
Touring and Promotion
When Black Label Society entered the recording studio in 1998 to record their first album, Sonic Brew, touring and promotion became the main focus. The band built a reputations as one of the most raucous live acts on the metal circuit, performing tight renditions of their recordings along with some hard guitar solos from Zakk Wylde.
The band toured almost constantly for over two years, with highlights including performing at Ozzfest '99, Woodstock '99 and helping to open for Metallica's winter tour in 2000. The high-energy shows earned them a devoted live audience, and several metal magazines sponsored tours bearing the magazine's name but featuring Black Label Society as headliners.
The band's second album was released in 2000 entitled Stronger Than Death, the album included such fan-favorite songs as "Counterfeit God" and "Phoney Smiles & Fake Hellos" which became popular on radio stations across America.
In addition to touring and promoting their impressive catalogue of releases through multiple labels over the years (Spitfire Records/Artemis Records/Eagle Rock Entertainment), they have also developed a large merchandising line including t-shirts, hats, belt buckles and even their own "Trucker" flavoured vodka (Brewtality). All leading up to the release of their 2019 eighth studio album titled Grimmest Hits.
Success
Black Label Society has carved out its own place in the music world, often referred to as an entity in the heavy metal space and Zakk Wylde's Band, or BLS. The band achieved much success over their 20-year history, selling nearly 4 million albums with multiple gold and platinum certifications across the world. Their songs have been featured on TV shows such as "Glee" and "Boogeyman." They've also collaborated with other monolithic musical acts such as Ozzy Osbourne and Motorhead.
The same goes for their live shows which have often earned critical acclaim from critics raving about Wylde's sonic aggression and theatrical approach to performing. Throughout the years, the lineup of Black Label Society changed considerably but always included Zakk Wylde himself as their leader. They've toured extensively around the globe playing gigs in North America, Europe, Asia and Australasia building a loyal fanbase that extends far beyond borders.
The band has released eight studio albums including "Stronger Than Death" (2000), "1919 Eternal" (2002), "Mafia" (2005), [American] "Grunge" (2007) and most recently, "Grimmest Hits" in 2018 through Spinefarm Records alongside a live album titled Sonic Brew – Live & Loud from Tokyo featuring all of Black Label Society classics recorded on March 18th 2004 during their show at Phoenix Hall in Japan's capital city it was released back in 2018).
Recent Activity
Since the formation of Black Label Society in 1998, the band has been busy releasing albums and performing to fans across the world. They have amassed a huge fan base, featuring many notable musicians. With new releases in 2020, the band is still in full swing, showing no signs of stopping anytime soon.
Let's explore the recent activity of Black Label Society and see what they have been up to lately:
Albums and Tours
Black Label Society is an American heavy metal band from Los Angeles, California, formed in 1998 by Zakk Wylde. The band has released ten studio albums to date, two live albums, two compilation albums and one EP. They have toured extensively and performed at venues across the world.
Their 10th studio album "Grimmest Hits" was released in January 2018 and peaked at #9 on the US Billboard 200 Chart. The single "Room Of Nightmares" was released in March of 2018 as part of their US/European Tour along with Stone Sour, Corrosion Of Conformity, and Eyehategod. In June 2018 they announced their 10th anniversary "Unblackened" tour with dates beginning in October 2018 and extending through 2019.
Most recently in January 2019 the band announced that their 11th studio album entitled "Sonic Brew – 20th Anniversary Blend" would be released later that year to celebrate their 20th anniversary together as a band. To support this release they will embark upon a worldwide tour beginning April 2019 including multiple festival appearances such as:
Artic Chaos Festival (Finland)
Resurrection Fest (Spain)
Graspop Metal Meeting (Belgium)
Side Projects
In addition to Black Label Society, Zakk Wylde has collaborated with many other musicians on various side projects through the years. Aside from one-off collaborations and tribute albums featuring Zakk as a guest musician, these projects include Pride & Glory, Crescent City Saints, LaCunza and Ozzy Osbourne's resurrection of the Blizzard of Ozz project.
Pride & Glory was formed shortly after Zakk left Tipper Gore's band Death Piggy in 1994. The band released a self-titled album in 1994 but split much later due to label issues. Crescent City Saints (CCS) was another short-lived project by Zakk Wylde, originally established in 2005 as an alternate outlet for rock and blues material that could not be used by Black Label Society In 2009 CCS performed live for the first time as part of Rocklahoma festival.
Most recently Zakk formed LaCunza in 2011 with his wife Barbaranne—a group combining country music with blues and hard rock elements. Finally, there is The Corporation—Ozzy Osbourne's reformation of Blizzard of Ozz project released The Prince Of Darkness album in 2005. This reunion included the usual Blizzard mainstays such as guitarist Gus G., keyboardist Lero Lawton, bassist Blasko, drummer Mike Bordin and vocalist Kelly Gray (replaced by Jeff Martin). The band was slated to tour but was ultimately axed do to Ozzy's issues with arthritis pain at the time.
Conclusion
In conclusion, Zakk Wylde's Black Label Society has become one of the most popular metal bands around the world, and has even earned a Grammy Award nomination. Their sound is a unique blend of folk, country, blues and metal that sets them apart from other acts in their genre. With Zakk Wylde at its helm, the band has crafted a distinct sound which is beloved by metal fans everywhere.
The recent announcement of their upcoming Unblackened album is a testament to their ongoing creativity and commitment to bringing quality music to fans around the world. Black Label Society will continue to be at the forefront of heavy metal for years to come!
I'm Joost Nusselder, the founder of Neaera and a content marketer, dad, and love trying out new equipment with guitar at the heart of my passion, and together with my team, I've been creating in-depth blog articles since 2020 to help loyal readers with recording and guitar tips.
Check me out on Youtube where I try out all of this gear: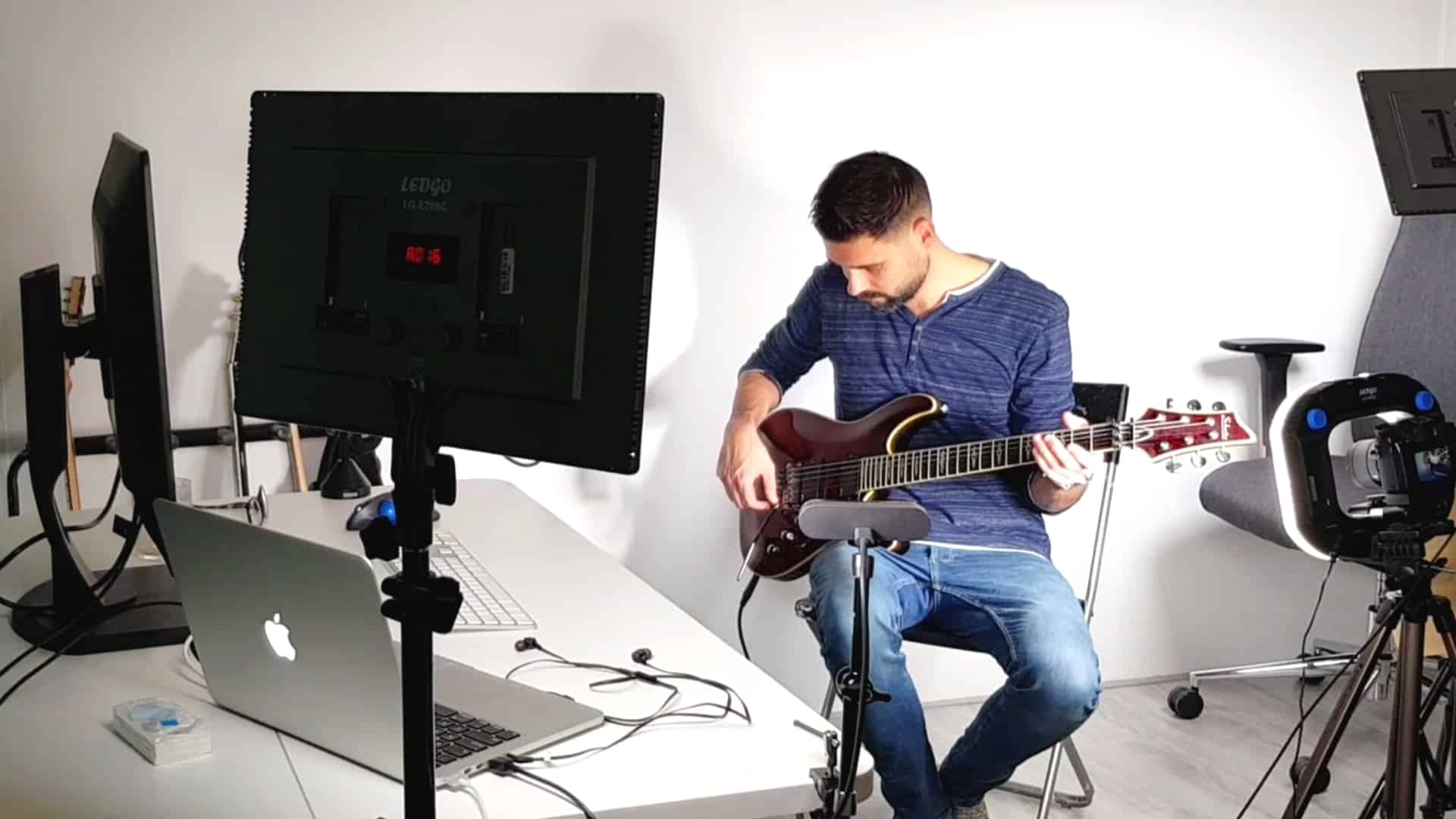 Subscribe