I love creating free content full of tips for my readers, you. I don't accept paid sponsorships, my opinion is my own, but if you find my recommendations helpful and you end up buying something you like through one of my links, I could earn a commission at no extra cost to you.
Learn more
A bass guitar pedal is a small electronic box that manipulates the sound signals running through it.
It is usually put on the floor or on a pedalboard and comes with a footswitch or pedal used to engage or disengage sound effects.
If you play the bass, you know how crucial it is to have the best bass guitar pedals to add dimension, flavor, and uniqueness to your bass tones.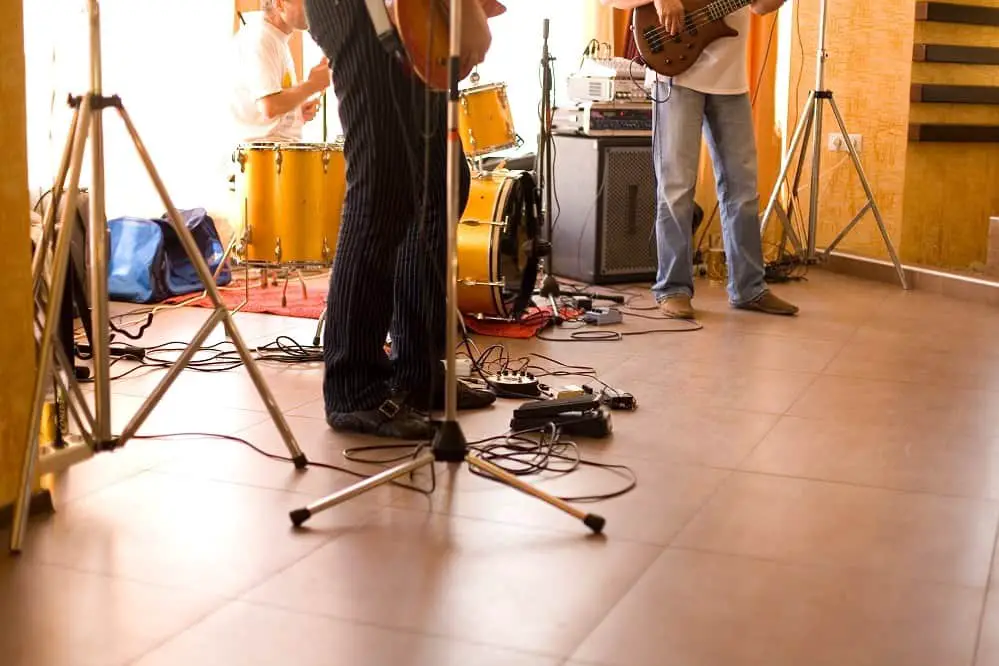 It can really add some unique and fun dynamics to the sound of a bass guitar.
There are several different bass guitar pedals available on the market.
Here, we've reviewed the top three bass guitar pedals to help you in making the best purchase for your bass guitar playing.
Let's take a quick look at the top ones before I dive more into the details of each:
Best Bass Guitar Pedals Reviewed
Best bass tuner pedal: Boss TU3 Chromatic Tuner
This pedal offers several unique features. For starters, there is a LED meter with 21 segments that include brightness control.
A high brightness setting allows you to play outdoors with higher, more comfortable visibility.
When tuning is complete, the Accu-Pitch Sign feature provides visual confirmation. There are Chromatic and Guitar/Bass modes from which you can choose.
Flat tuning is offered with a unique Guitar Flat Feature. This model allows for drop tunings up to six semitones below standard pitch.
The Boss TU3 offers a Note Name Indicator, which can show notes of seven-string guitars and six-string basses.
The Flat-Tuning mode can support up to six half-steps. The modes available include chromatic, chromatic flat x2, Bass, Bass flat x3, Guitar, and Guitar flat x2.
The tuning range is C0 (16.33 Hz) to C8 (4,186 Hz), and the reference pitch is A4 = 436 to 445 Hz (one Hz step).
There are two display modes available: cent mode and stream mode.
The power supply options for this pedal are carbon-zinc battery or alkaline battery and AC adapter.
The adapter would need to be purchased separately, which you might find to be a drawback. With this pedal, that is really the only potentially negative feature.
Under continuous use, the carbon battery should last approximately 12 hours while the alkaline battery should last 23.5 hours.
Pros
Tuning is very accurate
Durable construction
Comes with a five-year warranty
Cons
Must purchase an adapter separately
Check the latest prices here
Best bass compression pedal: Aguilar TLC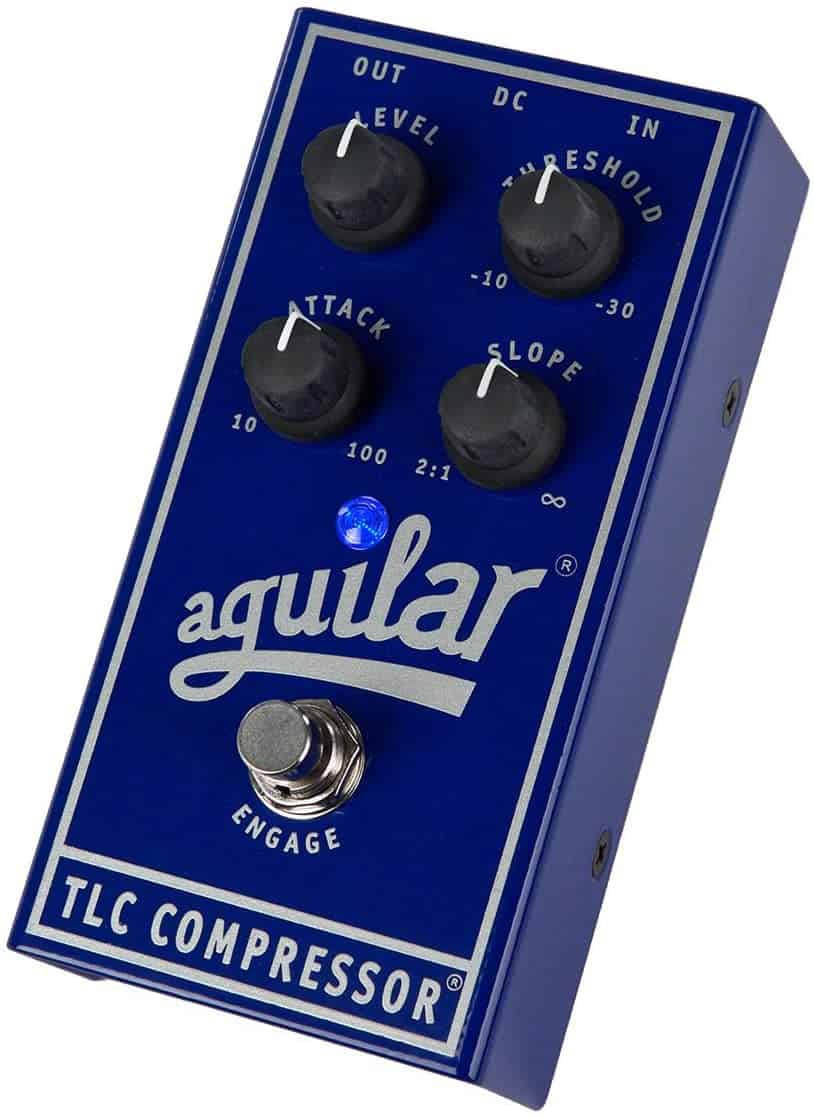 This Aguilar compression effect pedal is marked by features that allow for your ultimate control while playing.
It starts with providing just the right amount of sound given its four-knob layout. It then offers variable threshold and slope levels for even more control.
The design of Aguilar pedals has changed, with improvements in size documented by reducing the lip around the pedal's edges.
Given those recent changes, this pedal is very small and compact. With the reduction in the edge's lip, you can now use any right-angle plug without concern about the barrel size.
With this effect pedal, you get the following. The threshold control is variable from -30 to -10dBu.
The slope control is variable from 2:1 to infinity, and the attack control is variable from 10ms to 100ms. There is low distortion at less than 0.2%.
The construction on the pedal is very durable, made from heavy-duty steel construction. All in all, it offers a battery life that exceeds 100 hours.
Both the inputs and outputs are one ¼ jack, and there is an optional 9V power supply. There is also an optional universal power supply.
The one drawback that users have experienced with this pedal is that it can tend to compress sound a bit. This, in turn, impacts the volume level.
This doesn't seem to be a common issue though, and given the warranty, this is a problem that could be resolved easily.
Some even may say the effect is hardly noticeable.
Pros
Great sound quality
Compact in size and design
Three-year limited warranty
Cons
Sound can get overly compressed
Check the latest prices here
Best bass octave pedal: MXR M288 Bass Octave Deluxe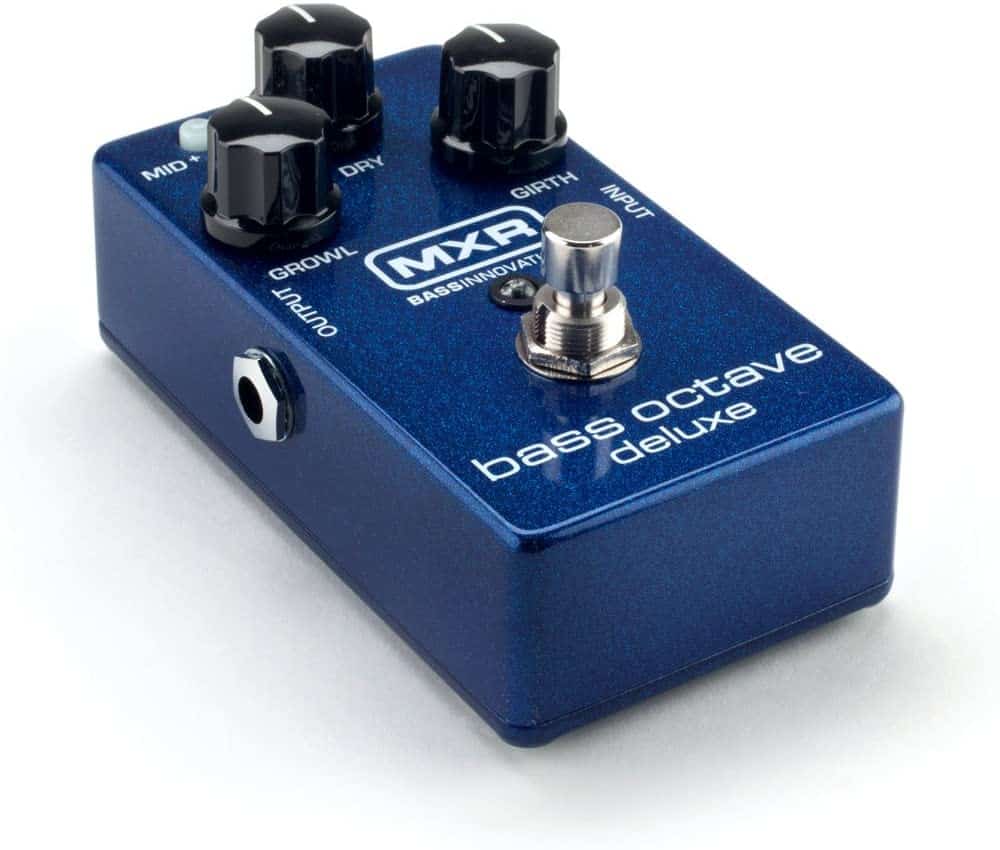 On the surface, this pedal offers three rotating knobs, two blue LEDs, one push button, and the footswitch.
The first knob is the DRY knob, and it controls the level of the clean signal. The second knob, the GROWL knob, lets you control the level of an octave below.
Finally, the last knob, the GIRTH knob, lets you control the level of another additional note, also at one octave below.
You have the ability to use the GIRTH and GROWL knobs either separately or simultaneously.
With the MXR M288 Bass Octave Deluxe, there is also a MID+ button, which lets you boost the mid frequencies.
Inside the pedal, there is a two-way dipswitch and an adjustable screw. By using the dipswitch, you can choose either a 400 Hz or 850 Hz midrange boost.
The adjustable screw lets you choose the amount of boost ranging from +4 dB to +14dB.
When starting out, the default setting is 400 Hz, and the screw is set in the middle position.
One drawback of this pedal is the location of the power supply input.
Given that it is located on the side right beside a jack connector, it can fight against any jack connector with a 90-degree angle.
The only other potential drawback, which is subjective, is that the battery access requires the removal of four screws.
This is obviously only an issue if you plan on using batteries. With that said, if you do want to use batteries, access to them is just a bit cumbersome.
Pros
Great sound quality
Sturdy and reliable construction
Can also be used for acapella
Does its job well
Cons
Four-screw battery access
Input on the side for power supply
Check prices and availability here
Conclusion
All three of the pedals reviewed here will help you to enhance your bass tones.
Still, among these best bass guitar pedals, we find that the Aguilar TLC Bass Compression Effect Pedal is the best of the best.
It will not do anything to the original bass voicing, and the settings are very user-friendly and easy to manipulate.
This pedal also has the in and out located up on the pedal, which means that you can put the pedal closer to any other effects on your pedal-board, saving you valuable space
This product is top of the line and will get you the sounds you want.
If there are any issues, it comes with a three-year warranty, which can also give you some peace of mind in your purchase.
Also read: can you use bass pedals for guitar? A full explanation
          Joost Nusselder, the founder of Neaera is a content marketer, dad and loves trying out new equipment with guitar at the heart of his passion, and together with his team, He's been creating in-depth blog articles since 2020 to help loyal readers with recording and guitar tips.
Check me out on Youtube where I try out all of this gear: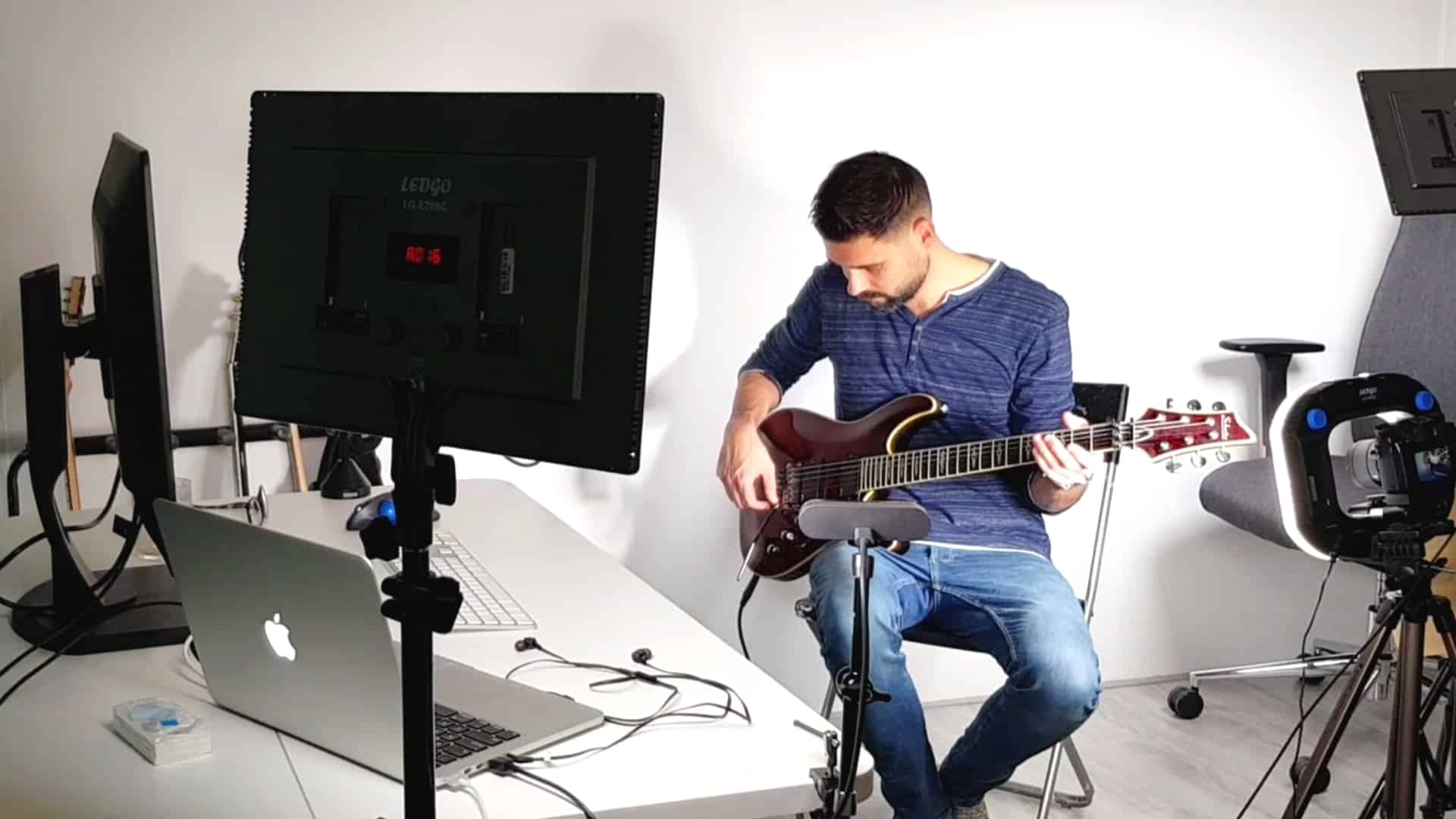 Subscribe